Novità assoluta per il mondo della musica elettronica: a 10 anni esatti dalla sua prima edizione, WiSH Outdoor approda per la prima volta in Italia: sabato 10 settembre 2016 al Visarno Arena di Firenze.
WiSH Outdoor è diventato un fenomeno dance seguito da migliaia di persone grazie alla sua peculiarità di essere una kermesse open air con scenografie spettacolari e palchi mastodontici. WiSH Outdoor nasce in Olanda nel 2007, dove nel prossimo mese di luglio celebrerà il suo decimo attesissimo anniversario: si prevede una grossa affluenza di pubblico da tutto il mondo pronto a divertirsi a ritmo di EDM (Electronic Dance Music)
A settembre il WiSH Outdoor arriva finalmente in Italia, nella suggestiva location del Visarno Arena di Firenze a poche centinaia di metri dalla stazione centrale di Firenze.
L'organizzazione metterà a disposizione del pubblico tre palchi, con una programmazione musicale contemporanea di 12 ore di musica, con più di 50 artisti che si succederanno on stage.
Come di tradizione, il festival avrà un tema centrale e tutte le scenografie e gli spettacoli d'animazione si adegueranno per creare un'incredibile atmosfera di contorno alla musica elettronica.
Il pubblico rimarrà stupefatto dalle scenografie e potrà ballare e scatenarsi in una location che si trasformerà in una magica avventura.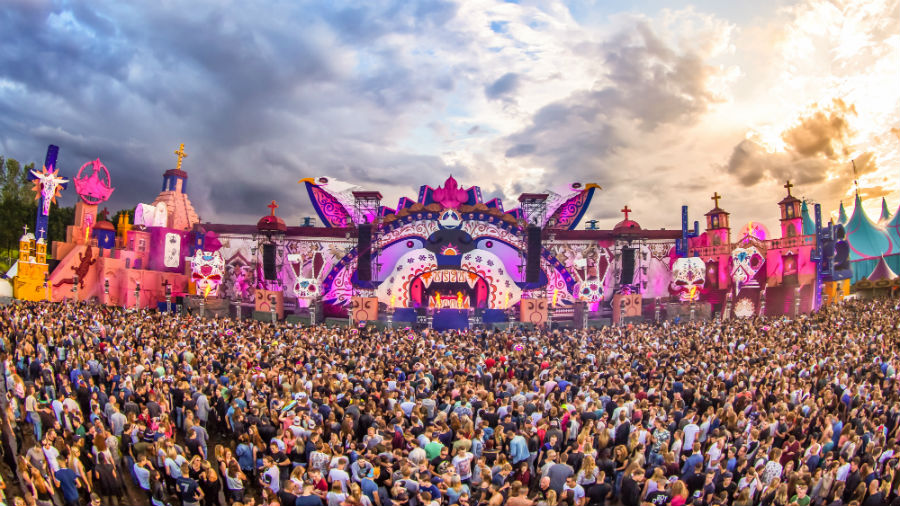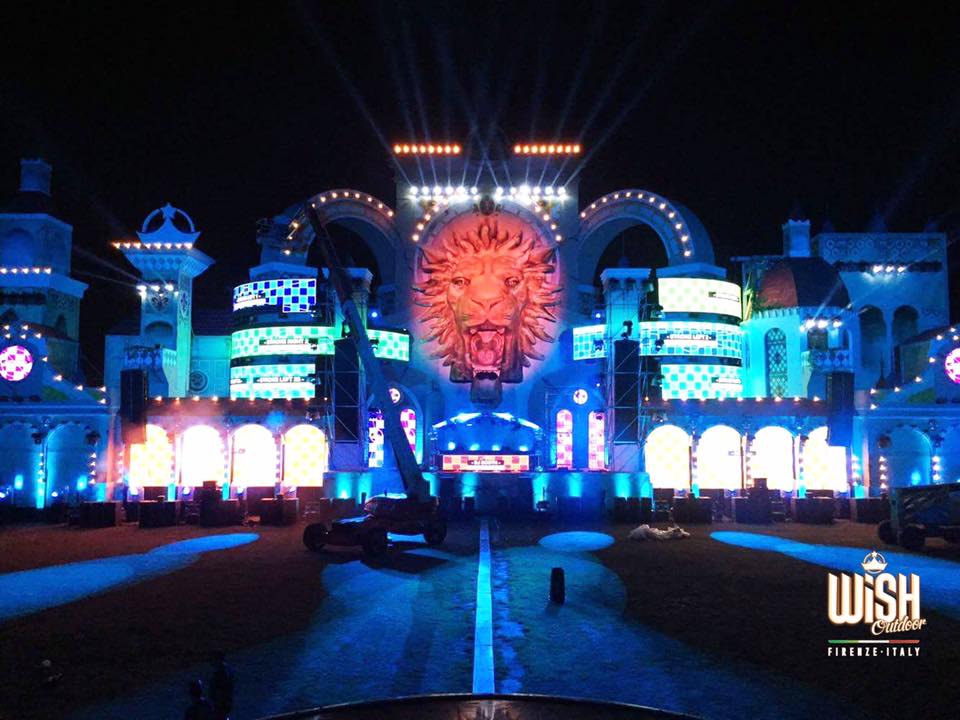 WiSH significa desiderio.
Desiderio di musica elettronica, di festival outdoor, di un'atmosfera unica e irripetibile.
I festival dance sanno radunare avventurieri, edonisti, amanti della musica e del divertimento provenienti da tutto il mondo. Sarà così anche a Firenze il prossimo sabato 10 settembre, il modo migliore per salutare l'estate a ritmo di musica dance, in un contesto dall'alto profilo internazionale.
WiSH Outdoor rivela i suoi headliners.
La prima edizione italiana – sabato 10 settembre 2016 al Visarno Arena di Firenze – presenta un main stage di livello assoluto con Dimitri Vegas & Like Mike, Steve Aoki, Zedd e molti altri (Deorro non ci sarà a causa dell'annullamento del suo tour).
Ecco i 3 stage di WiSH Outdoor Italy: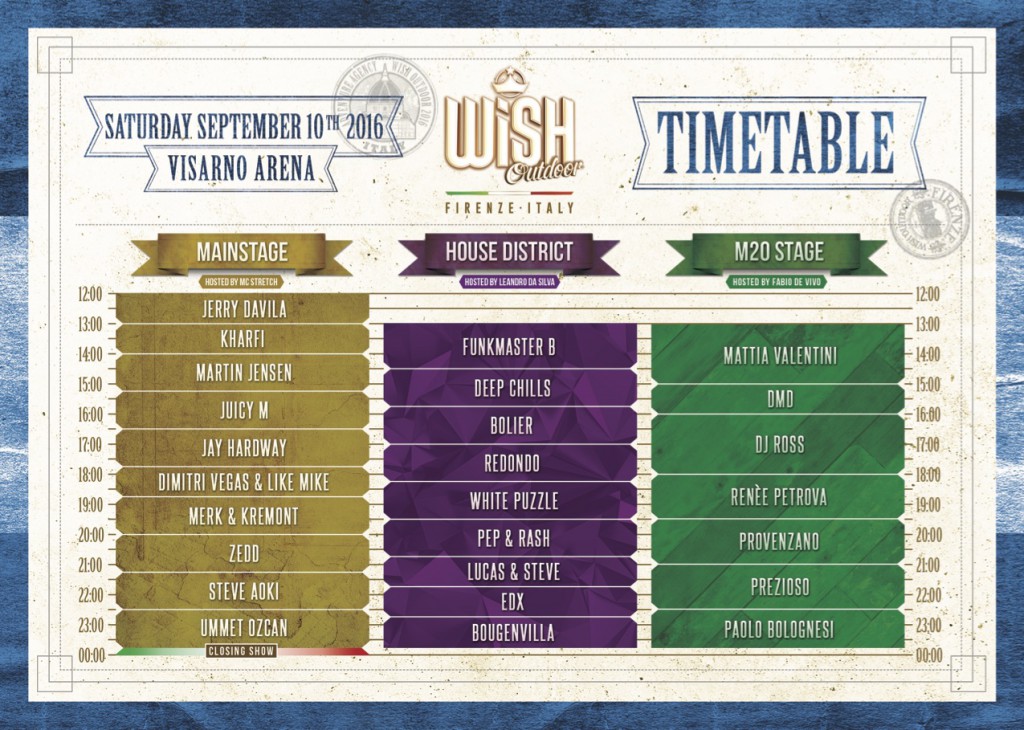 Forse c'era da aspettarselo. Anche in questo festival a quanto pare Fedez farà la sua apparizione, in questo caso con Steve Aoki.
È ormai risaputo il b-side del famoso rapper italiano chiamato "Zedef", nome da produttore di musica elettronica uscito allo scoperto sin ora con i free download "Bungo" e "Duro" in collaborazione con i Treeko.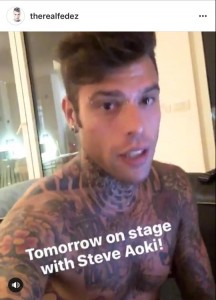 Cosa tirerà fuori dal cilindro questa volta?
---
Ecco il floorplan del festival: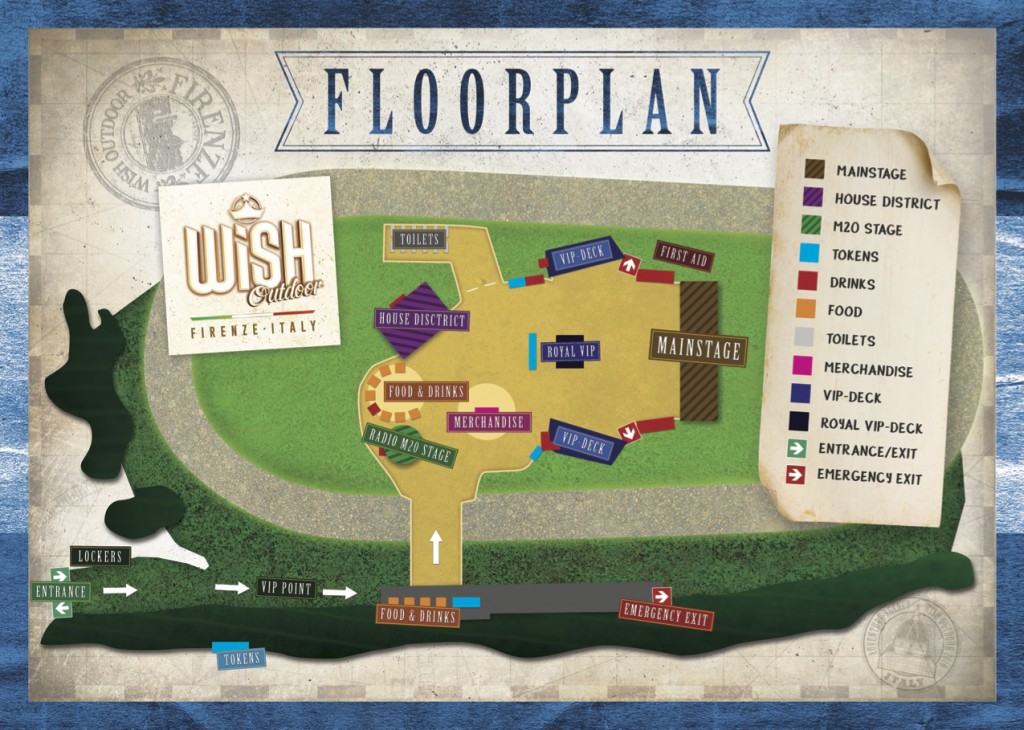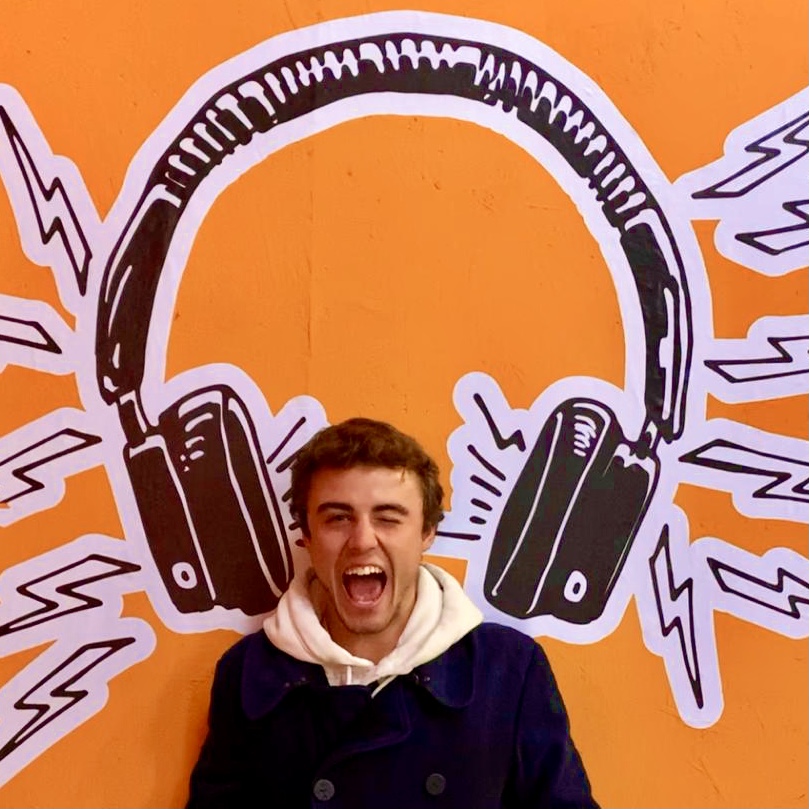 25y passionate guy about music, social media, digital marketing and infographics!
Currently working at EGO Music (www.egomusic.net) as Head of International and Social Media, while developing youBEAT, my manifesto of passion for music founded in 2012.
Graduated in Media Languages at UCSC in Milan (Università Cattolica del Sacro Cuore) with a thesis on the revolution of daily life with the streaming in entertainment and information. 
Everyday more passionate and keen about data, tools and music insights and their connection in this everyday faster social connected world.