"Un gruppo di dj professionisti si è riunito in gran segreto nel retro di uno dei club più oscuri del mondo per dare vita al primo gioco di carte ispirato al mondo dei dj e della musica elettronica".
Stai ancora cercando il perfetto regalo di Natale?
The DJ Game (Underground Edition), realizzato in collaborazione con la fondazione Last Night A DJ Saved My Life, che dal 2010 raccoglie fondi per i bambini di tutto il mondo, è una sorta di Trivial Pursuit in chiave clubbing.
Il gioco si compone di 42 carte, ciascuna delle quali rappresenta un dj, tra i quali Marco Carola, Peggy Gou, Carl Cox, Charlotte de Witte, Solomun e Claptone.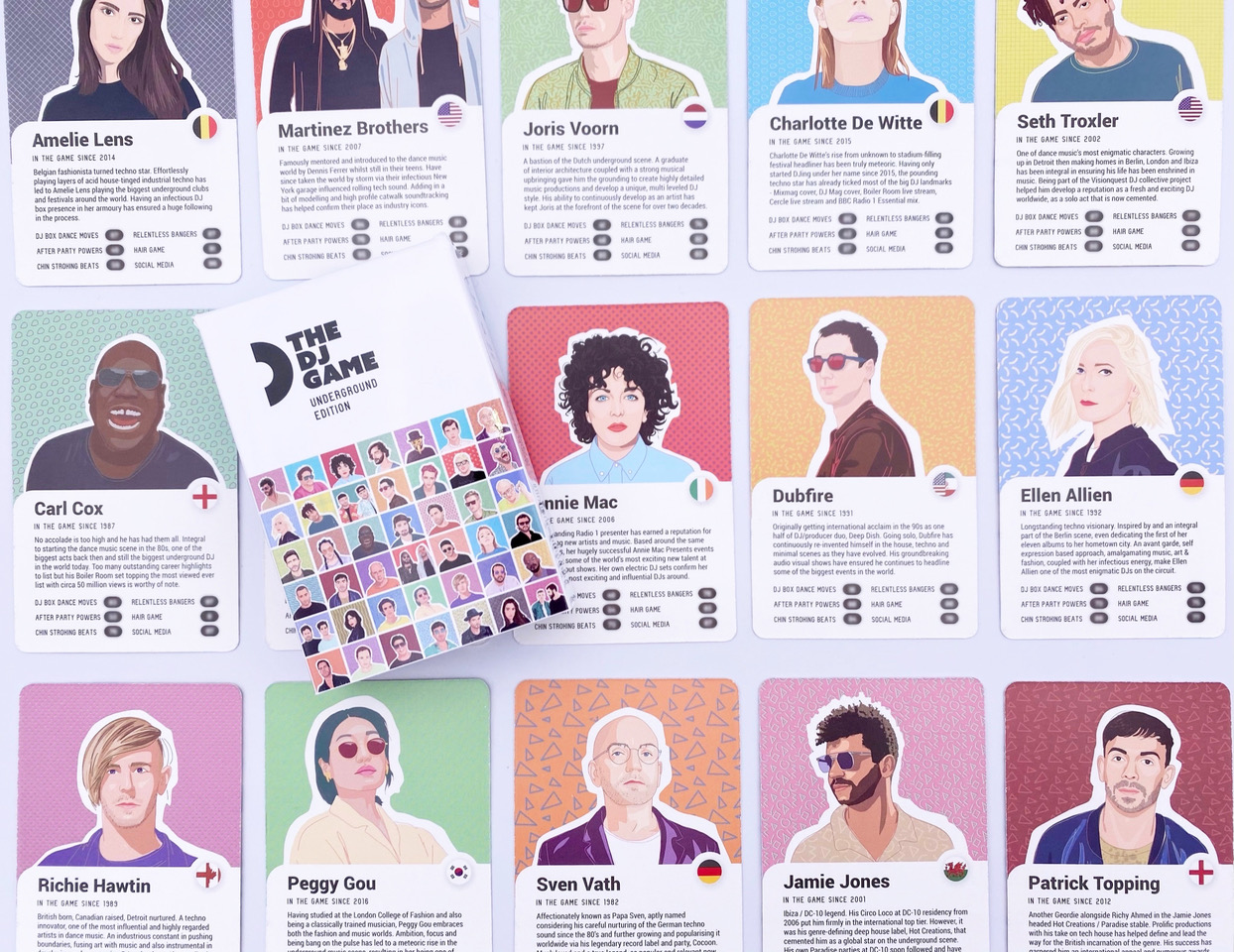 Si possono sfidare i propri amici, puntando sulle differenti caratteristiche di ciascun artista o su diverse categorie particolari, come "Hair Game" e "After Party Powers".
The DJ Game è in vendita sul sito ufficiale al prezzo di 11,95 sterline più spedizione e per ogni acquisto, una sterlina verrà donata in beneficenza grazie alla fondazione Last Night A DJ Saved My Life.
Visualizza questo post su Instagram
www.lastnightadjsavedmylife.org