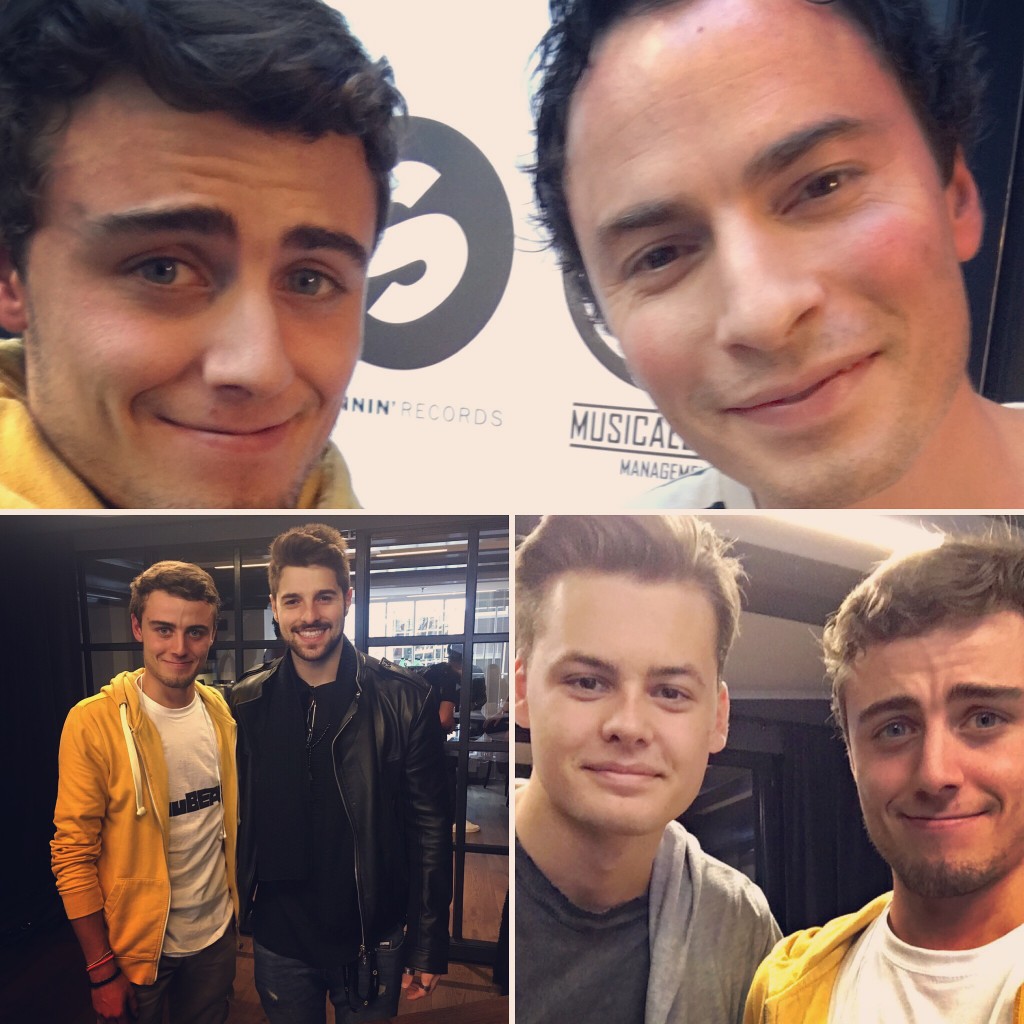 youBEAT Interviews @ SPINNIN' RECORDS Press Day – ADE16: GREGOR SALTO – ALOK – MIKE WILLIAMS (Pulitzer Hotel Amsterdam)

---
GREGOR SALTO (Gregor van Offeren – 21 Aprile 1976 – Olanda)

– You have a wonderful career, with amazing hits such as "Can't Stop Playing" born in 2005, "On Your Mark", "Para Voce", "Love is My Game" and others.
How did your style change from the start 'til now?
"There are different reasons, i like so many styles of music.
The first version of "Can't Stop Playing" was kinda funky, near to George Clinton 70/80/90° sounds.
I also like latin and afro music. It's important to experiment and try with you feel and like."
– When and how did you start djing and producing?
"I started as a producer and in the beginning the first 5 years I didn't care about dj.
For me dj is somebody who press play.
I had no dancefloor experience so I asked help to my dj friends to manage my music into clubs or festivals."
– How was the collaboration with Wiwek? Who could be your best collaboration until now?
"I remember when he sent to me a demo, I recognized his talent immediately.
We started together because I heard something new, fresh and different in Wiwek beats.
He is a very nice guy and down to heart.
I have two collaborations so important for me, one is with Dr. Kucko for "Can't Stop Playing" because I learned a lot from him.
He showed me how to work with Logic.
The other one is Kamil, a very good guitar player, real musician who teached at conservatory.
He learned to me"
– How do you think "EDM" genres are developing and acting each others?
"I think dance fifteen years ago was very more a niche, less genres and possibilities.
Now there are so many big different styles and artists, everybody knows dance and young people listen to a whole new big range of music and it's like a "milkshake", this is globalization."
– News coming soon? Have you ever thought about an album?
"I just released a new free remix of "Rap Das Armas".
I would like to do an album but I think it's a difficult step, because you have to think about the public.
I have an idea to create a side project, deeper, not commercial."

---
ALOK (Alok Petrillo – 26 agosto 1991 – Brasile)

– How do you feel being definitely one of the best brazilian artists in this world and from today the #25 dj in the world?
"I have been 3 times #1 dj in Brazil and i'm so pleased about it.
I would expand my horizons and go out from Brazil, even if i'm starting a national tour.
I would present my country outside, I can't celebrate much because now I have to work 3 times more."
– How did you create and find your own particular and strong style? Would you suggest us some brazilian talents?
"So basicly I'm trying to nominate my style but it's difficult! It's a mix of techno, house, electro.
I called it "Brazilian Bass" because of the main strength of bass.
I would strongly recommend SEVENN duo, LIU and BASSCAR."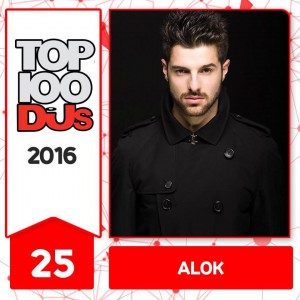 – "Hear Me Now" is your new release on Spinnin' Records with Bruno Martin and Zeeba. What is different between this song and the previous ones?
"I sent this track to Spinnin' Records and they liked a lot.
It's important to produce music that "touch" people with melody and studied vocals."
– What do you think about free downloads as a strategy to create and grow artist fanbase?
"So basicly for brazilian djs it's hard to get access to big label.
The problem was this and I decided to release in free download through networks as "Mixfeed" (friends) and not in small labels, waiting for big ones like Spinnin'!
I created my own label "UpClub" 3 years ago and it's going strong in Brazil with new amazing talents."
– Who are your idols and ispirations?
"Even if my style is different, I think definitely Eric Prydz, The Prodigy, The Chemical Brothers, Daft Punk."
– News and collaborations coming soon?
"New monthly releases with my label, and next year I will have a collaboration with Oliver Heldens!"
---
MIKE WILLIAMS: (Mike Williams – 27 novembre 1996 – Olanda)

– You are one of the youngest big talents in the international scene, and you started with bootlegs.
How did you meet Tiesto and what could you say about him and your start at Musical Freedom with "Sweet and Sour"?
"I started with bootlegs, like my favourite for Carly Rae Jepsen, because it's easier to reach people and make them happy with original songs, with the addition of my style!
Last year I met Tiesto at ADE15 and he liked some stuff I bring so we kept in touch via mail and he presented me at UMF16!"
– "I Want You" reached almost 5 millions streaming on Spotify, did you expect these numbers? Do you like spotify and other streaming platforms?
"I was hoping but it's definitely a big goal for me! I love these melodies we used inside it and the results in the streaming platforms!"
– You're currently starting a new project on your Snapchat called 'Will Mike…?'
Will you say "ciao youBEAT" and "ciao Italia" for us?

– "Take Me Down" is going strong, what do you think about social power for the promotion of an artist? Next releases coming soon?
"You start as a dj, but it's very important to keep and grow "glamour/appeal" around an artist. 
I'm so happy that Spinnin' Records has a big team focused also on it!
I'm preparing a new remix for Throttle's "Moneymaker"!"
---
Thanks Spinnin' Records, Gregor Salto, Alok and Mike Williams for these interviews!