Eravate in attesa di una nuova release sulla sublabel olandese di Laidback Luke? Bene sono tornati e hanno portato anche i "Biscotti" durante l'attesa! Cosi hanno deciso di rilasciare la nuova traccia di Out Of Cookies "Front To Back"!
Essendo uno dei nomi in cui Mixmash (OTW) si è imbattuta in questi ultimi mesi, la label ha cominciato a pubblicare alcuni brani davvero incredibili di questo ragazzo e "Front To Back" è la ciliegina sulla torta. Conosciuto grazie a "Fugazy", "Who's Them Boyz" e per il suo recente remix per la traccia di LNY TNZ & Ruthless "We Don't Care (feat. The Kemist)" questo ragazzo si sta facendo sempre più sentire nel mondo della musica, ma ancora nessuna traccia del suo volto, poco importa perché l'importante è la passione che ci mette nel creare tracce sempre più energetiche, questo è stato il caso di "Front To Back", una traccia ricca di club beats, bassline eccellente e vox degni di nota che danno molta carica mentre la si ascolta.
Ovviamente aspettatevi future release della label, ma aspettatevi anche nuove chicche da parte di Out Of Cookies!
---
Stream / Buy : otw.lnk.to/OOCftb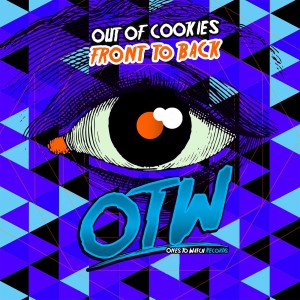 Follow Out Of Cookies:
Facebook: www.facebook.com/outofcookies/
Soundcloud: @outofcookies
Instagram: www.instagram.com/OUTOFCOOKIES/
Follow Ones To Watch Records:
Facebook: www.facebook.com/onestowatchrecords/
Twitter: www.twitter.com/OnesToWatchRec
Instagram: www.www.instagram.com/onestowatchrecords/