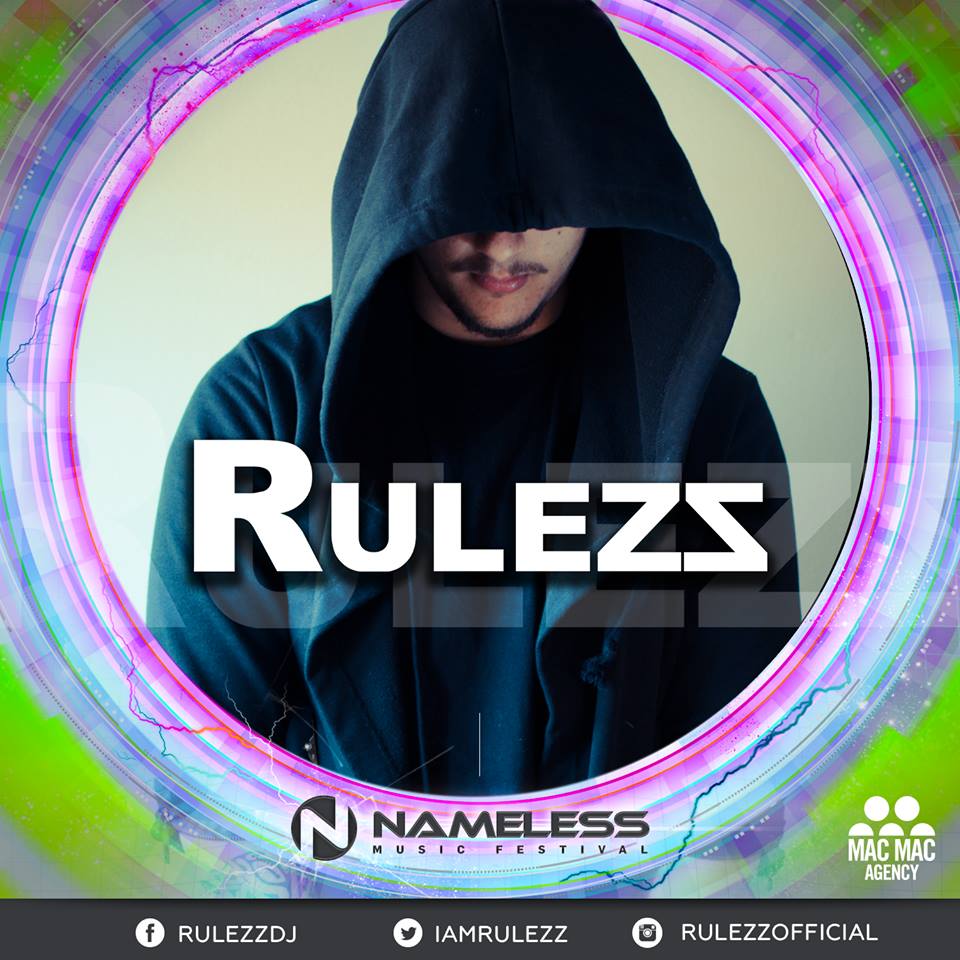 E' il giovane talento emiliano RULEZZ il nuovo ospite ufficiale annunciato per Nameless Music Festival 2016.
Dopo un'iniziale sperimentazione con la future house, che gli ha portato diversi supporti internazionali, vince un contest e suona al Sensation White di Amsterdam.
Il suo stile mischia trap e dubstep e lo si denota nei diversi remix e collaborazioni.
E' attualmente seguito dalle realtà italiane Spaceship (Management) e Mac Mac Agency (Booking)
---
FOLLOW Rulezz:
FB: facebook.com/rulezzdj
TW: twitter.com/iamrulezz
SC: soundcloud.com/emmanuelesanto
IG: @rulezzofficial
#NMF16 #KeepOnDreaming
25y from Milan, Italy. I'm passionate about digital media world and I graduated in Media Languages at UCSC Milan  with a thesis about the revolution of daily life with the streaming in entertainment and information. Since 2012 I'm developing the Italian dance/electronic network youBEAT (www.youbeat.it) with a team of young editors and reporters and collaboration with international radio, events and festivals. I use to daily check music business and marketing/digital platforms in order to discover and be keen on news, stats and trends.