Il Circolo Magnolia, alle porte di Milano, da diversi anni offre agli appassionati una programmazione varia e un po' più di nicchia, soprattutto per gli amanti dell'elettronica. Per chiudere il primo mese del 2020, che per gli eventi di attualità non ha fatto troppo sorridere, il locale meneghino ha regalato a tutti gli appassionati una serata e un ospite di grande rilievo. Stiamo parlando di Malaa, artista francese componente del celebre collettivo Pardon My French. Non solo Malaa, ma anche una bella rappresentanza nostrana in consolle. Yoisho che è di casa al Magnolia, e soprattutto Davide Kharfi.
Yoisho apre le danze con un warm up breve ma efficace vista l'affluenza all'evento già consistente in apertura. Subito a seguire Davide Kharfi, ormai definitivamente in rampa di lancio e apprezzatissimo dal pubblico. Un affetto ricambiato con un set dinamico e vario nel quale ha diversificato molto, scaldato definitivamente il pubblico con un antipasto di bass house e anche provato diversi ID ormai pronti al lancio come annunciato oggi sui suoi social.
Ed ecco che all'1.30 circa la serata si accende definitivamente con l'approdo di Malaa in consolle. Mette subito in chiaro le cose con un'intro che evidenzia già la linea che seguirà il set. Una bass house frizzante, ma non solo. Oltre alle sue hit più celebri come la collaborazione con il suo collettivo, Made In France, o Criminals prodotta con Rezz, si sposta anche su canoni meno "shuffle" come Move Your Body di Chris Lake & Solardo. Il pubblico ha decisamente gradito la sua performance. Lui ha rispettato la sua fama, anche se sicuramente sa e può esprimersi ancora meglio su palcoscenici dove generi come il suo sono più apprezzati differentemente dal nostro bel paese. Non a caso si è già esibito in alcuni dei festival più grandi del mondo. Quest'anno sarà anche a Coachella, oltre alla rara esibizione che lo vedrà coinvolto a Ultra Miami 2020 in un b2b con DJ Snake. Un artista che sicuramente va seguito e che sta entrando a pieno diritto nei top della scena.
Una serata piacevole e divertente, che ha visto anche molte persone fuori Milano presenziare sia per l'artista francese che per vedere molti compagni di serate e festival. Un clima quello del Circolo Magnolia che unisce la buona musica di ospiti di caratura a un ambiente easy e ricco di positive vibes. Sono già stati annunciati diversi altri ospiti per questa prima metà del 2020 e siam certi che torneremo molto presto a calcare questa dancefloor.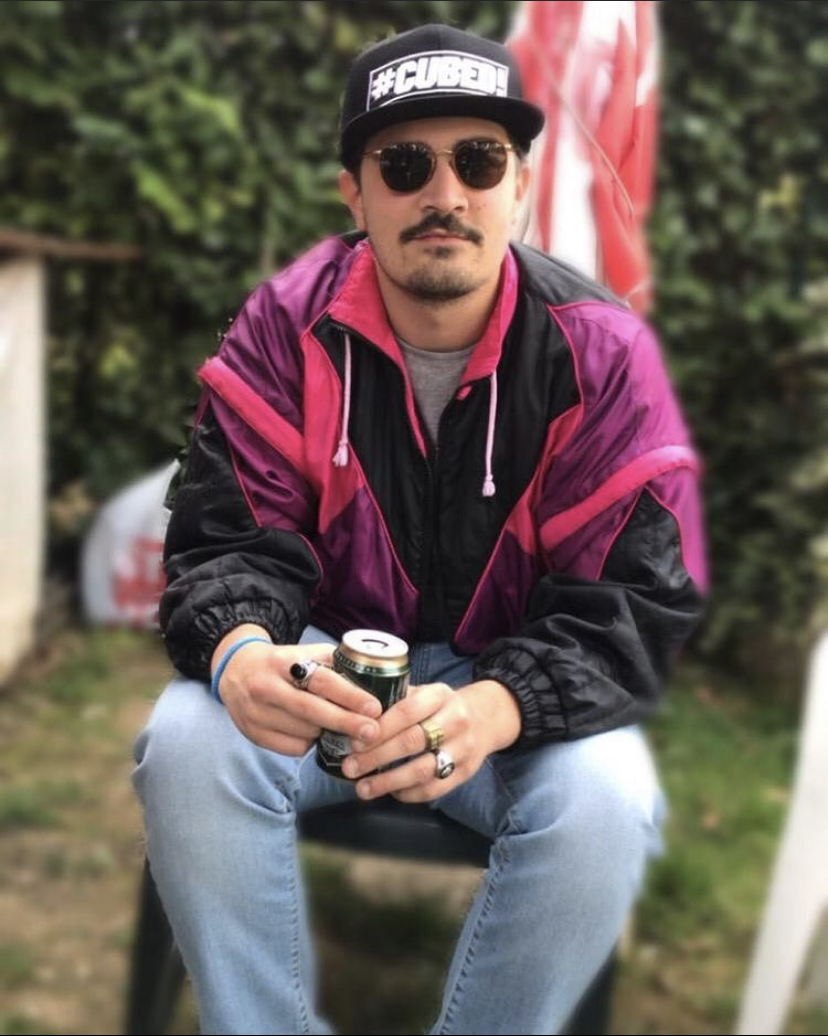 Rudy (29) currently based in Bergamo, here since 2019.
I'll starts my experience with music in the same way as I do today: listening. When I was a teenager I was really addicted to metal music, especially Power Metal. I evolved to metalcore, post hardcore ecc. before meeting Skrillex on my way. So I started my interest in electronic dance music, living in a club, Vibe Music Zone, here in my town as a PR. I experienced a lot about live shows, club management and all that can walk around a club. With some mates by there we started a radio show. On Facebook first, than 2 years in a local radio, Radio Like, and one at Radio Loco. Here as art director and founder of The Garden Show, where my selection was played. 31st December 2020 I left my activity as a speaker to keep in touch more with music biz, studying at Point Blank Music School.