Lo scorso sabato 23 novembre 2019 Milano e un po' tutto il Nord Italia ha puntato i riflettori nuovamente sul Fabrique di Milano e sull'esibizione di un artista internazionale di grande livello. Stiamo parlando di Lost Frequencies, al secolo Felix de Laet, molto atteso in Italia per le sue produzioni diventate hit quasi in tutto il mondo. In questo tour, a seguito dell'uscita del suo ultimo album Alive and Feeling Fine, la proposta non è il "solito" dj set ma un live show, e non a caso il locale ha registrato il sold out.
L'apertura dei cancelli ore 19.30 ha favorito una corretta affluenza al locale, già quasi pieno prima dell'opening act. Apertura per l'appunto affidata ai Two Pauz, duo belga connazionale di Lost Frequencies e attualmente al lavoro in uscita anche sulla sua etichetta Found Frequencies. In attività dal 2017 non si sono smentiti con il loro concept live composto a un dj set legato a una particolare scelta di visuals utilizzati per un'esperienza particolare di vivere la loro techno decisamente melodica ma contemporaneamente di profonda intensità.
https://www.instagram.com/p/B5QIRhJif9h/?utm_source=ig_web_copy_link
Alle 22 è poi cominciato lo show. Lost Frequencies, attrezzato di keytar, effettiere, e vari controller, è stato accompagnato da un chitarrista e un batterista oltre alle comparsate a volte multiple dei cantanti che hanno completato con la loro voce alcune sue produzioni. Uno spettacolo incredibile, un vero e proprio concerto reso ancor più memorabile da un pubblico molto caldo, coinvolto completamente dall'esibizione anche visiva con giochi di luce, visuals di un certo spessore e tanti coriandoli. Una festa nel pieno stile di Felix, che ha proposto un repertorio di suoi brani sia meno recenti che in maggioranza estratti dal suo ultimo album, senza escludere proposte di artisti che escono sulla sua etichetta. Un signature sound ormai consolidato con una libreria di suoni polifunzionali alle sue produzioni ma anche tanto gusto nella scelta di collaborazioni e stili il che denota una grande conoscenza e un vasto background musicale.
Una serata emozionante e coinvolgente sotto tanti profili. Un dato riscontrato da noi, e che sicuramente fa molto piacere e benessere sia all'ambiente che a Lost Frequencies stesso, è la presenza di tante persone di fasce di età completamente diverse, da adolescenti a trentenni, ma anche gente un po' più adulta tra i 45 e i 55 anni. Un successo totale quindi per il giovane artista belga che ha ancora parecchi anni di soddisfazioni e nuovi lavori per poter migliorare ancora nella sua firma musicale ormai conosciuta a livello mondiale. Non sarà facile visto il livello raggiunto ma una persona come lui siamo certi che si lascerà trasportare dalla creatività per cercare di stupirci ancora.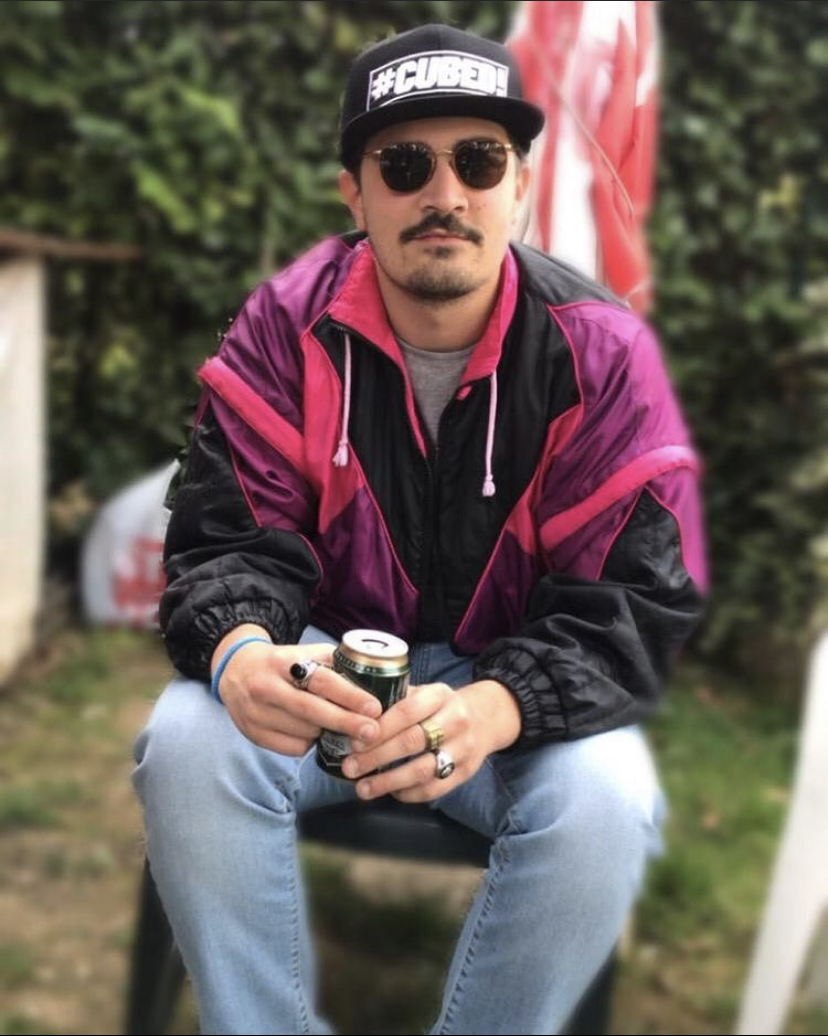 Rudy (28) currently based in Bergamo, here since 2019.
I'll starts my experience with music in the same way as I do today: listening. When I was a teenager I was really addicted to metal music, especially Power Metal. I evolved to metalcore, post hardcore ecc. before meeting Skrillex on my way. So I started my interest in electronic dance music, living in a club, Vibe Music Zone, here in my town as a PR. I experienced a lot about live shows, club management and all that can walk around a club. With some mates by there we started a radio show. On Facebook first, than 2 years in a local radio, Radio Like, and one at Radio Loco. Here as art director and founder of The Garden Show, where my selection was played. 31st December 2020 I left my activity as a speaker to keep in touch more with music biz, studying at Point Blank Music School.