Con una media all'attivo di un singolo al mese in questo 2017, viene pubblicato oggi in Italia da Doner Music e licenziato in tutto il mondo da Big & Dirty Records il quarto inedito di Kharfi: "Lose Myself", in collaborazione con David Blank e Rae Hall.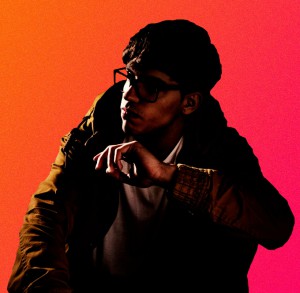 Lo conosciamo bene. Classe 1997, ha toccato le prime posizioni delle classifiche più importanti con "Hei Bae" la scorsa estate, e con questa raffica di produzioni pubblicate da inizio anno a oggi sta dimostrando di non dormire sugli allori ma volersi spingere ancora più in là. "Lose Myself" è il nome di questa sua nuova traccia, dove ri-incontra la voce soul di David Blank (che aveva cantato la sua precedente "More Than I Can Give", ndr) e dove fa la conoscenza della cantautrice inglese Rae Hall. Nuovo pezzo, nuovi suoni, rispetto a quelli a cui ci ha abituati finora il giovane producer milanese, ma che sicuramente, soprattutto in radio, si faranno notare all'interno del calderone del mainstream.
"E' un pezzo a cui sono molto legato, esce dalle sonorità a cui mi segue è abituato. Spero di sorprendere in positivo chi già mi conosce e conquistare chi non sa chi io sia. Ho avuto la fortuna di trovare Rae Hall, bravissima songwriter, e avere la possibilità di lavorare con David Blank, una delle voci più belle in Italia. Mi rispecchio tanto in questo singolo e spero vi possiate rispecchiare anche voi che lo ascoltate".
Queste le parole di Kharfi, che presenta così questo suo ultimo lavoro.
In attesa di vederlo suonare dal vivo sul palco "elettronico" più importante di questa estate 2017 italiana, quello del Nameless Music Festival, vi lasciamo al sound di "Lose Myself".
---
Stream / Download : http://listento.biganddirtyrecords.com/LoseMyselfFa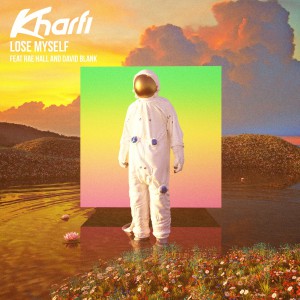 Follow Kharfi:
https://www.facebook.com/KharfiDJ
https://soundcloud.com/davidekharfi
https://instagram.com/davidekharfi
Architetto di giorno, esploratore della club culture di notte. Appassionato di musica elettronica, radio e music-travelling, puoi trovare piccoli stralci della mia vita sul mio Instagram @djacopo93
In the place to be!