La situazione di emergenza mondiale causata dalla diffusione del Coronavirus costringe sempre più nazioni ad adottare misure e decreti per combattere la pandemia.
Come i diretti colleghi e competitor della Winter Music Conference / Miami Music Week, i festival Ultra Music Festival e Coachella in USA, molteplici eventi in Italia e conferenze internazionali, anche la tredicesima edizione di International Music Summit (IMS) programmata a Ibiza per il 20-21-22 Maggio con lo slogan "In Pursuit of Purpose" è stata posticipata all'anno prossimo.
Fondata nel 2008 da Pete Tong con una prima edizione di 400 partecipanti, International Music Summit è una preziosa occasione annuale per sviluppare di persona, in un'atmosfera dinamica, piacevole e completamente musicale, nuove sinergie lavorative attraverso la condivisione di musica su tutti i suoi fronti con un network di nuovi e maturati contatti mantenuti durante tutto l'anno via mail e chat, con i quali finalmente potersi incontrare per creare nuovo business scambiandosi le cuffie l'un l'altro, per sviluppare confronto e nuova consapevolezza sulle prossime tendenze sonore e per aggiornamenti sugli argomenti più rilevanti e sul futuro del mondo della musica.
La conference ha come simbolo e live location d'eccezione la bellissima Dalt Vila, l'antica cittadella dal cuore arabo inclusa tra il patrimonio UNESCO.
Gli organizzatori si sono confrontati con la nuova location Destino Pacha Ibiza Resort (e non più Hard Rock Hotel come negli anni precedenti), situato sulla cima di una scogliera fuori dal centro di Ibiza con un incredibile vista, e insieme hanno deciso di dare priorità alla salute e la sicurezza della comunità locale ed internazionale composta dai delegati che nel 2019 sono stati oltre 1200 da 50 nazioni.
Insieme al partner principale Pioneer DJ e a Skiddle, Ultra Music e shesaid.so, IMS comunica lo sviluppo di un'edizione virtuale del summit per quest'anno e saranno fornite maggiori informazioni in seguito. Nel comunicato (che trovate di seguito e sul sito ufficiale) l'organizzazione dell'IMS, esprime anche un messaggio di solidarietà a tutti i contagiati e all'ecosistema intero della musica elettronica per questo periodo di difficoltà.
IMS Ibiza offirà rimborsi di badge e hotel a tutti i delegati che lo richiederanno, ma chiedono dove possibile di trasferire i biglietti all'evento del 2021 per garantire la sopravvivenza a lungo termine del summit. I delegati saranno contattati al più presto per confermare la preferenza.
In queste conferenze internazionali e in questo caso a Ibiza, la location selezionata per ospitare migliaia di professionisti e addetti ai lavori come discografici, manager, artisti e giornalisti si trasforma nel centro del mondo, dove vi è l'unione completa e ravvicinata tra il mondo discografico a quello del clubbing, proprio in concomitanza con le aperture dei celebri club de La Isla Bonita come Pacha, Ushuaia, Hi, Amnesia, DC10 ed altri dove i prossimi successi internazionali discussi e contrattati durante le giornate di summit si sentono come anteprime esclusive suonate dai dj  (o già come hit annunciate).
Nella 12esima edizione tenutasi l'anno scorso e targata "Incubating Inclusivity" ci sono stati 19 "key points" tra i quali la salute mentale degli artisti, la diversità, i big data, il futuro dei "live" e molti altri.
Di seguito l'IMS 2019 Business Report ei Top Talks dell'edizione 2019 dove c'è stato un grande e prezioso contributo da parte di shesaid.so, rete globale di donne che lavorano nell'industria musicale.

Parlando di clubbing ne La Isla Bonita, non ci resta che seguire i canali ufficiali dei tantissimi club, dai più celebri ai più piccoli, che sanciscono l'inizio dell'estate europea già da inizio maggio.
Di seguito il calendario delle aperture programmate fin ora (che potrebbero doversi allineare alla decisione di IMS):
Sab 02 Mag – Lovin' Ibiza – Amnesia
Sab 02 Mag – Es Paradis Opening Party – Es Paradis
Dom 03 Mag – The Zoo Project Opening Party – Benimussa Park
Sab 09 Mag – Amnesia Opening Party – Amnesia
Sab 09 Mag – Odyssey Ibiza Opening – Hï Ibiza
Sab 09 Mag – Odyssey Ibiza Opening – Ushuaia
Dom 10 Mag – Sin Sunday / Ibiza Spray / Candypants – Ibiza Rock
Mar 12 Mag –  Kisstory – Ibiza Rock
Mer 13 Mag – Terminal 4 presents Tronic – Eden
Gio 14 Mag – Music On – Pacha
Ven 15 Mag –  Defected Opening Party – Eden
Ven 15 Mag – Ibiza Rocks Opening Party – Ibiza Rock
Sab 16 Mag – Applebum Pool – Ibiza Rock
Dom 17 Mag – Gitterbox – Hï Ibiza
Lun 18 Mag – Circoloco – DC10
Mer 20 Mag – Lovely Laura & Ben Santiago – Ibiza Rock
Gio 21 Mag – ONE – Ibiza Rock
Ven 22 Mag – IMS Ibiza International Music Summit Dalt Vila
Ven 22 Mag –  Do Not Sleep – Amnesia
Ven 22 Mag – Unusual Sespects – Octan
Sab 23 Mag – Pure Pacha – Pacha
Sab 23 Mag – Elrow – Amnesia
Sab 23 Mag  – Sub.Culture – Octan
Sab 23 Mag – Black Coffee – Hï Ibiza
Sab 23 Mag – WINDRLND – Eden
Dom 24 Mag – Solomun+1 Opening Party – Pacha
Dom 24 Mag – Warriors – Octan
Lun 01 Giu – Together 10×10 Opening – Amnesia
Lun 01 Giu – BIG by David Guetta Opening Party – Ushuaia
Dom 07 Giu –  Pyramid – Amnesia
Mar 9 Giu – Garage Nation – Eden
Gio 9 Lug – SHINE Ibiza – Eden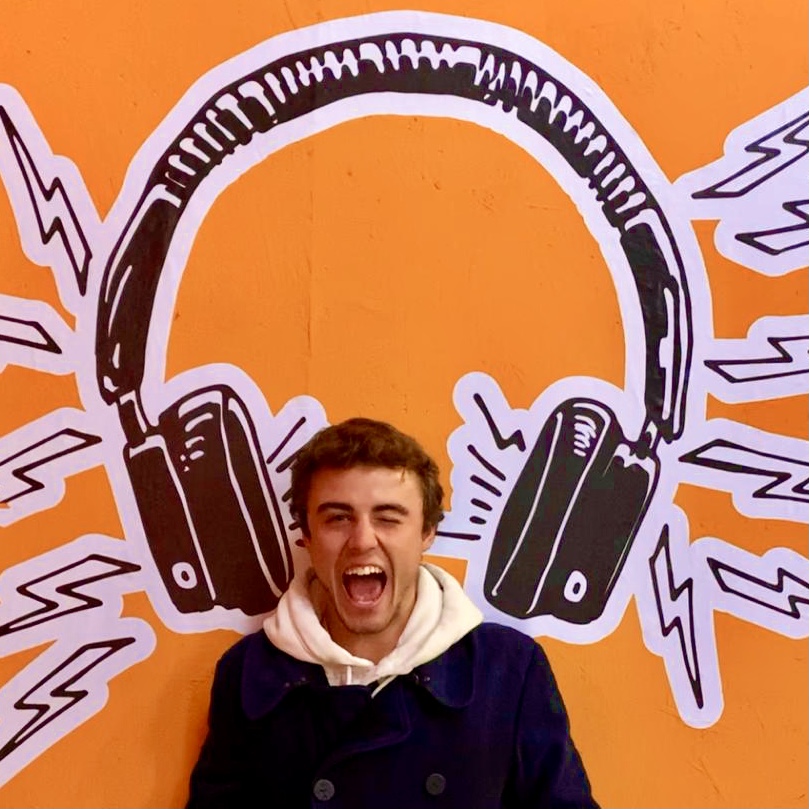 25y passionate guy about music, social media, digital marketing and infographics!
Currently working at EGO Music (www.egomusic.net) as Head of International and Social Media, while developing youBEAT, my manifesto of passion for music founded in 2012.
Graduated in Media Languages at UCSC in Milan (Università Cattolica del Sacro Cuore) with a thesis on the revolution of daily life with the streaming in entertainment and information. 
Everyday more passionate and keen about data, tools and music insights and their connection in this everyday faster social connected world.