Da 34 anni, durante la Winter Music Conference di Miami gli International Dance Music Awards premiano le principali categorie della musica dance tra artisti, innovatori, addetti ai lavori, piattaforme, eventi, radioshow e tastemakers.
Eccovi di seguito tutti i vincitori di quest anno, tra i quali gli italiani Meduza che dopo la nomination ai Grammy Awards conquistano ben 3 titoli:
– Best Dance Song "Piece Of Your Heart"
– Best Remix "Piece Of Your Heart" (Alok Remix)
– Breakthrough Artist
Sono Fisher, Spinnin' Records e Armin Van Buuren che trionfano con 2 titoli:
Fisher – Best Electronic Song ("You Little Beauty") + Best Male Artist (House)
Spinnin' Records – Best Label + Best YouTube Channel
Armin Van Buuren – Best Radioshow (ASOT Live) + Best Male Artist (Trance)
BEST ALBUM
@Avicii "TIM"
BEST SONG (ELECTRONIC)
@FollowTheFishTv – You Little Beauty
BEST SONG (DANCE)
@MeduzaMusic feat. Goodboys – Piece of Your Heart
BEST REMIX
Meduza, Goodboys – Piece of Your Heart (@Alok Remix)
BREAKTHROUGH ARTIST
Meduza
BEST LABEL
@SpinninRecords
BEST CLUB
@UshuaiaIbiza
BEST FESTIVAL
@Tomorrowland
BEST STREAMING SERVICE
@Spotify
BEST YOUTUBE CHANNEL
Spinnin' TV
BEST RADIO STATION
@BBCradio1
BEST RADIO SHOW
@ASOTlive by @ArminVanBuuren
BEST DAW
@FLstudio_Official
BEST DJ EQUIPMENT MANUFACTURER
@PioneerDJGlobal
BEST MALE ARTIST (DANCE/ELECTRONIC)
@DimitriVegasAndLikeMike
BEST FEMALE ARTIST (DANCE/ELECTRONIC)
@NERVOmusic
BEST MALE ARTIST (TECHNO)
@CarlCoxOfficial
BEST FEMALE ARTIST (TECHNO)
@CharlotteDeWitteMusic
BEST MALE ARTIST (HOUSE)
FISHER
BEST FEMALE ARTIST (HOUSE)
@NoraEnPure
BEST MALE ARTIST (TRANCE)
@ArminVanBuuren
BEST FEMALE ARTIST (TRANCE)
@ChristinaNovelli
BEST MALE ARTIST (BASS)
@Skrillex
BEST FEMALE ARTIST (BASS)
@AlisonWonderland
BEST MALE ARTIST (DRUM & BASS)
@ChaseAndStatus
BEST FEMALE ARTIST (DRUM & BASS)
DJ Storm
BEST MALE ARTIST (HARDSTYLE)
@Headhunterz
BEST FEMALE ARTIST (HARDSTYLE)
MANDY
BEST MALE ARTIST (DOWNTEMPO)
@PetitBiscuit
BEST FEMALE ARTIST (DOWNTEMPO)
@TOKiMONSTA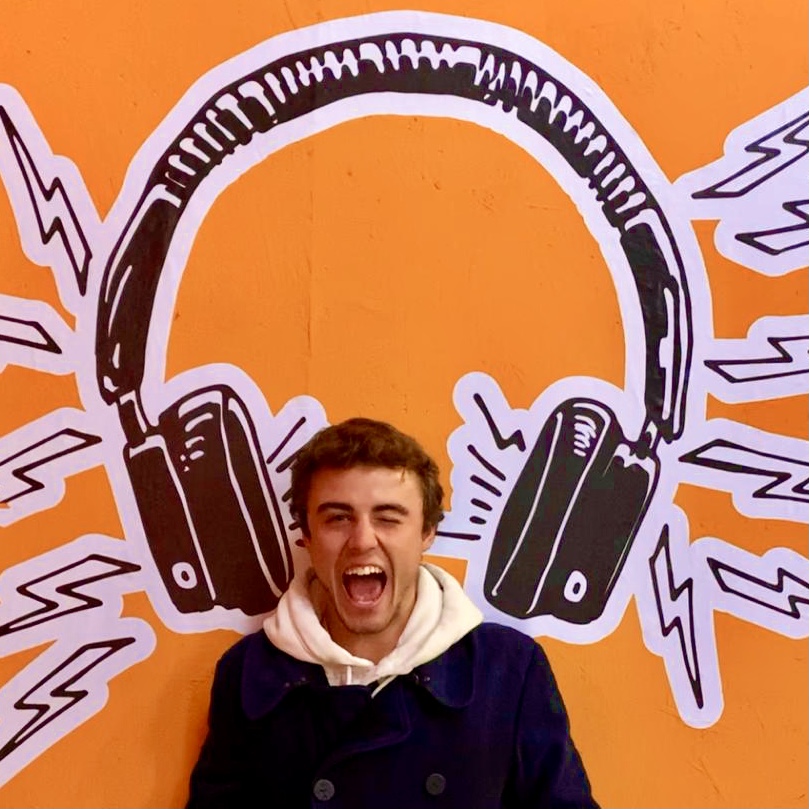 27y passionate guy about music, social media, digital marketing and infographics!
youBEAT is my manifesto of passion for music founded in 2012.
Graduated in Media Languages at UCSC in Milan (Università Cattolica del Sacro Cuore) with a thesis on the revolution of daily life with the streaming in entertainment and information. 
Everyday more passionate and keen about data, tools and music insights and their connection in this everyday faster social connected world.
Currently working at EGO Music (www.egomusic.net) as A&R and Marketing Manager.