FUSER, una piacevole novità dei videogame musicali in questo 2020
FUSER è un videogame musicale a tema DJ uscito lo scorso 10 novembre 2020. Dopo Disco Simulator (altro gioco "EDM" di cui vi avevamo parlato in cui c'è la possibilità di sviluppare il proprio club a piacimento), vi segnaliamo quest'altro videogame. All'interno del gioco è infatti possibile personificare un deejay durante un festival di musica elettronica, e mixare i brani più popolari del momento per far esaltare la folla.
Ecco il gioco nei dettagli!
FUSER, sviluppato da NCSOFT e Harmonix Music Systems (già sviluppatori del famoso videogioco Guitar Hero e Rock Band), presenta anzitutto una modalità carriera, con la quale è possibile accrescere le proprie abilità e sbloccare nuovi contenuti. Inoltre sarà presente una modalità freestyle per provare varianti di mix e brani. FUSER inoltre ha integrato la possibilità di rendere il set visibile al pubblico in forma digital, con la possibilità di condividerlo con chiunque nel mondo. Un Rhythm Game disponibile su tante piattaforme quali PlayStation 4, Nintendo Switch, Xbox One e PC.
A differenza che in passato, dove il nostro compito era quello suonare a tempo le note indicate in discesa dalla parte alta dello schermo, in FUSER dovremo cercare di mantenere alta l'energia del pubblico mixando tra di loro diverse tracce. Già dal lancio, circa 100 tracce in un catalogo già molto prestigioso con la presenza di tracce di Billie Eilish, The Chainsmokers, Imagine Dragons, Lil Nas X, Lizzo, Migos, Post Malone e molti altri. Inoltre per la versione VIP ci sono anche 25 tracce DLC. Sicuramente una novità interessante visto che il suo ultimo predecessore è stato niente meno che DJ HERO. Una novità targata appunto Harmonix che ha molto potenziale ancora da dimostrare, nonostante sia già stato apprezzato dai giocatori. Un'idea per un regalo di Natale a chi ha sempre sognato di fare il DJ ma ha intrapreso altre strade? Eccola qui!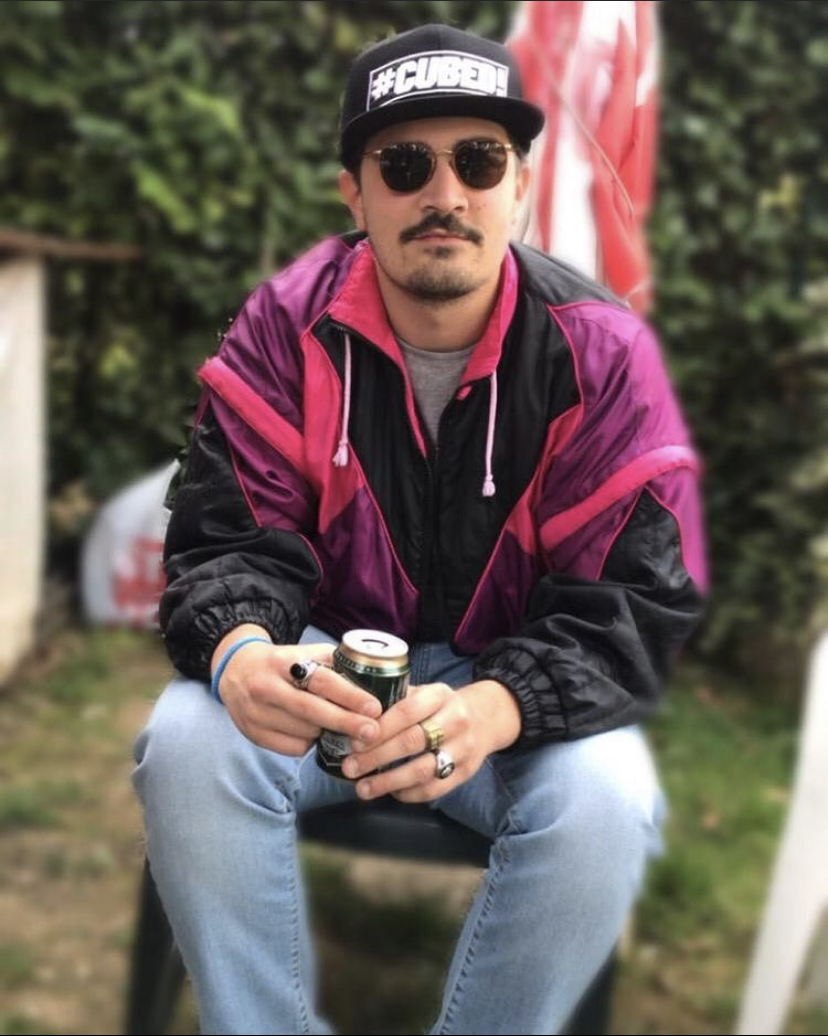 Rudy (29) currently based in Bergamo, here since 2019.
I'll starts my experience with music in the same way as I do today: listening. When I was a teenager I was really addicted to metal music, especially Power Metal. I evolved to metalcore, post hardcore ecc. before meeting Skrillex on my way. So I started my interest in electronic dance music, living in a club, Vibe Music Zone, here in my town as a PR. I experienced a lot about live shows, club management and all that can walk around a club. With some mates by there we started a radio show. On Facebook first, than 2 years in a local radio, Radio Like, and one at Radio Loco. Here as art director and founder of The Garden Show, where my selection was played. 31st December 2020 I left my activity as a speaker to keep in touch more with music biz, studying at Point Blank Music School.