Con un inizio scoppiettante della portoricana/britannica Layla Benitez (figlia del celebre John "Jellybean" Benitez, collaboratore di grandi artisti come Madonna, Whitney Houston, Michael Jackson, Talking Heads, Fleetwood Mac e altri), Amnesia Milano inizia la programmazione per il mese di Aprile 2023, che presenta Venerdì 7 Aprile il super dj & produttore francese Guillaume Labadie aka I Hate Models, tra gli artisti più "out of the box" e anti-convenzionali della scena elettronica/underground, proprietario dell'etichetta Disco Inferno e remixer dei Depeche Mode per "Cover Me".
Si festeggia Pasqua Domenica 9 Aprile con l'inarrestabile talento 23enne brasiliano Mochakk, che con il suo stile, le sue skill da dj e il suo mood sempre sorridente di fiesta ha conquistato i social e sempre più palchi internazionali. Cresciuto dai genitori a suon di disco e rock, dopo un approccio adolescenziale all'hip hop, ha poi scoperto la musica elettronica e in particolare l'house music. "Sombrero Sam" è stata selezionata come Essential Tune su BBC Radio 1 e ha remixato il singolo "Rizzla" dei The Martinez Brothers.
Sabato 15 Aprile, Amnesia Milano #IntoTheUtopia propone "your techno extravaganza" Patrick Mason, dj, producer, designer e tanto altro. L'abbiamo scoperto a Tomorrowland Winter 2023 con un set dove le sue movenze e la sua selezione dall'energia incredibile ha chiuso in maniera magistrale il Cage Stage. È stato il primo designer esterno al quale sia mai stato affidato il controllo completo del marchio RayBan. Dal Sónar di Lisbona al Time Warp in Brasile, dall'Awakenings in Olanda all'Exit in Serbia, l'artista di Berlino vi conquisterà!
Sabato 22 Aprile, torna all'Amnesia la dj & producer fiorentina Silvie Loto, fresca di esibizione allo Juventus Stadum per Juventus-Verona,  definisce il suo stile "groove contagioso".
Da anni in line up nei party a Ibiza e nel resto del mondo, in passato ha saputo firmare tracce molto ben accolte dai dancefloor, quali "Taking My Mind For A Loop" e "Cervoloco", firmate insieme a William Djoko per Nervous Records. Durante un mese che la vede suonare in tutta Europa, a Barcellona e a Londra in primis, gusteremo il suo set a Milano per la serata targata #IntoTheUtopia!
Il dj e producer olandese Luuk van Dijko, uscito a Novembre 2022 con il suo primo album "First Contact", arriva a Milano dopo esibizioni su palchi prestigiosi come Awakening e in serate come Circoloco. pubblicazioni su Hot Creations, Cuttin' Headz e Solid Grooves e nel 2020 ha anche dato vita alla sua label Dark Side of the Sun.
CALENDARIO:
Venerdì 7 Aprile – I Hate Models + Richey V & Simone Zino + Bak // tickets
Domenica 9 Aprile – Mochakk + Alex Rubia // tickets
Sabato 15 Aprile – Patrick Mason + Richey V & Simone Zino // tickets
Sabato 22 Aprile –  Silvie Loto + Luuk van Dijk & Blacksun // tickets
Lunedì 24 Aprile – Vision presenta Ilario Alicante (al Fabrique, ultimo appuntamento stagionale) // tickets
Sabato 29 Aprile – guest da annunciarsi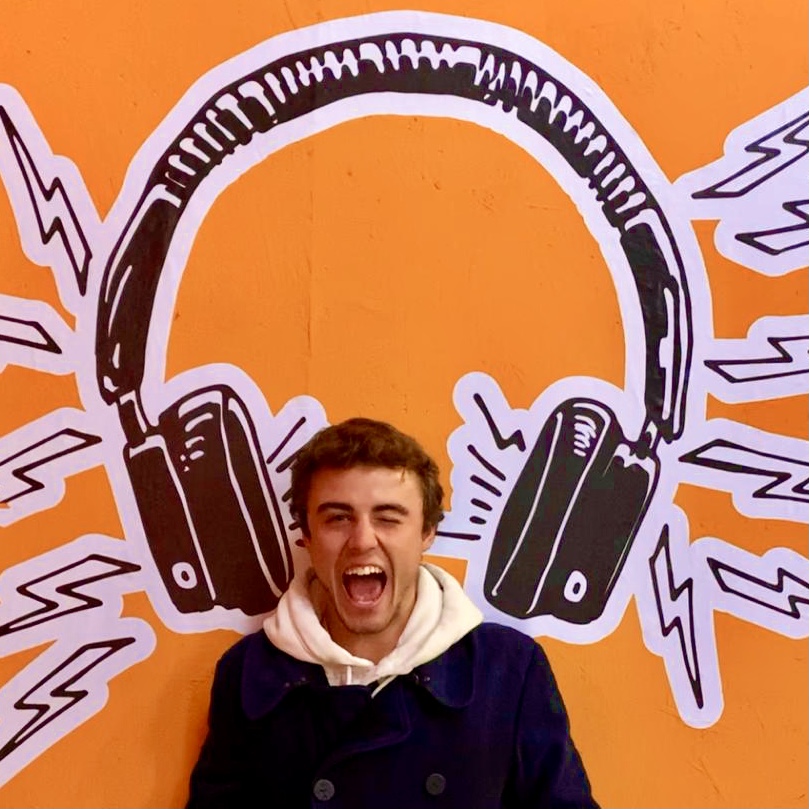 27y passionate guy about music, social media, digital marketing and infographics!
I founded youBEAT in 2012 as manifesto of my passion for electronic music, with the aim of promoting artists and events.
Graduated in Media Languages at UCSC in Milan (Università Cattolica del Sacro Cuore) with a thesis on the revolution of daily life with the streaming in entertainment and information. 
Everyday more passionate and keen about data, tools and music insights and their connection in this everyday faster social connected world.
Currently working at EGO Music (www.egomusic.net) as A&R and Marketing Manager.