On December 17th 2022 we had the pleasure to experience THEMBA amazing dj set in Italy at Amnesia Milano, opened by Israeli artist Roy Komashov, based in Tel Aviv with a musical style that escapes any cataloguing, thanks to a flexibility that belongs only to authentic DJs.
The iconic Italian club chose South African dj & producer Themba as special guest of its "Into The Utopia" events series, a good signal for all Afro House lovers, an uprising genre spreading all around the world in recent years, from Ibiza to Amsterdam, from Tulum to the Far East with rising numbers also looking at the overall streaming usage in Africa.
Themba Mbongeni Nkosi was born in Mpumalanga in 1983. He started listening to the likes of The Spinners, Marvin Gaye, Stimela, and Hugh Masekela grew up in the townships on the eastern side of Johannesburg. After his first chapter as Euphonik (2003-2016) he debuted as THEMBA onto the global dance scene in 2018 with "Who Is Themba", sharing sound forged from his African roots, incorporating local singers, songwriters and percussionists to create his own unique & distinct take on house & techno. We point out his album "Modern Africa, Pt I – Ekhaya" on Armada Music (with a Deluxe version released in April 2022), the late 2022 release "Heritage EP", a true tribute to Fela Kuti (among the greatest African musical artists of all time) and the huge remix of Hannah Wants feat. Clementine Douglas "Cure My Desire" released in the fist week of 2023.
Last summer he has been resident dj at the new Club Chinois in Ibiza, one of the main news of 2022 on the island.
Your music has been merged in the last years, as all the Afro House genre worldwide. A specific genre that deserved major focus on it. This isn't happening with all genres, but just with the more specific ones. So, what do you think about the current industry status? What do you think about the actual number of releases, especially on more commercial genres?
I think people have spotlighted afro-house and all platforms are following suit. Every place I go to, I hear how the locals love and cherish afro-house, which is strange because it's part of my daily life. I think it's fair for there to be a wide variety of releases, and the way I see it, it's fantastic that there is so much interest, even from more prominent artists in this genre.
Which is the first event memory that comes up in your mind if we ask you to mention the strangest in term of location? Which country or club/festival would you experience?
The first time I played at Hï Ibiza sticks out for me. I almost died from an appendix operation, but I still made sure I had all the strength in the world to play that set. Straight after the show, I had to go back to the hospital because I fell sick again. Ultimately, DJing is what makes me happy and that's what I wanted to do in that moment.
We can just guess which kind of awesome sounds by South Africa are parts of your background, and influenced your music. What about your influences? Which artist behind the boards inspired you most?
I grew up listening to everything. I had a fantastic dynamic growing up in South Africa. I listened to music from my parents, music from my peers in the non-colored school I went to, and music from the streets of the township where I lived.
Would you suggest us some names of uprising new artists from Africa?
Bekzin Terris, Atmos Blaq, FKA Mash, Kabila and Citizen Deep. I'd watch out for those names.
Do you have a "producer routine" able to inspire you everyday?
I travel a lot, so I'm inspired by too many things to mention. When I get to a different country, I always ask the people around me to share and play what they think is essential music for me to be aware of in their country. People inspire me. Locations and sightseeing inspire me, so I take in everything I see and am exposed to. I then record melodies on my phone and lay them down on my computer when I get a chance. Afterward, I usually sit and focus on one song and project at a time when I get around to studio work.
How was your residency experience in Ibiza at Club Chinois last summer and what will be the next for 2023 in terms of gigs and residencies?
It was an epic learning experience and I became a better artist because of it. My DJ skills, crowd interaction, music selection, and producing skills grew drastically. It's not easy to hold down a residency in Ibiza because the stakes are very high, but I'm amazed and proud of what we achieved during that time.
___
Thanks Themba, Alegria Agency, Future Classics and Amnesia Milano for the interview!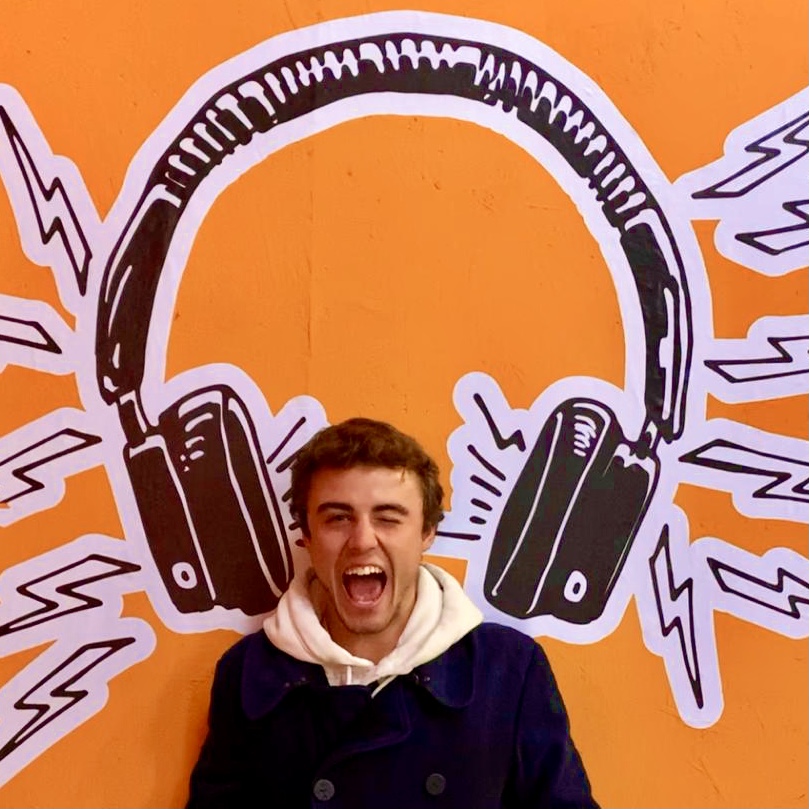 27y passionate guy about music, social media, digital marketing and infographics!
youBEAT is my manifesto of passion for music founded in 2012.
Graduated in Media Languages at UCSC in Milan (Università Cattolica del Sacro Cuore) with a thesis on the revolution of daily life with the streaming in entertainment and information. 
Everyday more passionate and keen about data, tools and music insights and their connection in this everyday faster social connected world.
Currently working at EGO Music (www.egomusic.net) as A&R and Marketing Manager.