During our first experience and coverage as media at Tomorrowland Winter 2023 for its 3rd edition at Alpe D'Huez on the French Alps, we got the opportunity to interview Like Mike (alias of Michael Carl Thivaios), member of the famous Belgian duo Dimitri Vegas & Like Mike, among the main home-artists of the iconic festival since their first set in 2009.
We chatted about his fresh solo project experimenting new vibes and sensations in Afro House like "Dance For Me" with Kasango and Julia Church and Latin House like "Esperanza" with Arodes on MoBlack, but also about new upcoming talents and collaborations!
Matteo: First of all, we are really happy to have Like Mike here as guest for our interview at Small and Winter 2023. And we are so happy also because we really, really love Like Mike new project, new solo project since it's kind of experimental and it gives you the chance, the possibility to express yourself in a new way.
So how did everything start and which is the plan in terms of collaboration of new tracks in 2023?
LIKE MIKE: So the thing is, with the Like Mike project, it's basically taking it back to the start of Dimitri Vegas and Like Mike when we were doing Circololoco, when we were playing like minimal tech house and all that stuff.
Obviously, a lot has changed since then. Styles have merged with each other and I found myself a little place in the right type of sound that I want to express myself with as of collaborations. I'm working with a lot of Afro House artists.
 did my new song with Kasango just now. It's going so good. It's a nice song, more chill. It's not about going crazy  but it's more about like chill vibes, having drinks, enjoying it with your friends. And that's how I started doing this project.


Matteo: That's super. And we really, really like Afro House and also Latinos stuff. In fact, we noticed that you also released that on Moblack "Esperanza," which is another nice release.

Do you prefer Afro House or Latin House? And what do you think about the big expansion of these new shapes of house all over the world?
LIKE MIKE: I think it's kind of hard to categorize because in my opinion, house in general is a wide form of music that originated not where we are from. There's a lot of indications it came from Detroit, there's a lot of indications it came from black music and then Latin House. Black House, it's very hard to really put in a category for me, depending on the language, it's all about rhythm, it's all about energy, it's all about bringing people together.
So should it really be categorized as Afro House or Latin House? It's just house music.
Matteo: And you know what? Afro House was one of my best latest experience in clubs and among my best personal genres nowadays. And I'm also happy because also in Ibiza, for example, new residences are of black coffee, Themba. So it's the kind of movement that from Africa is going on all over the world. And we are happy to also listen to new like Mike music with that kind of shapes because it's so so nice to experience also in your live shows.  So are you planning to do live shows also in Italy as like Mike?
LIKE MIKE: Yeah, that's the plan. Like every shows that we've been booking right now with DVLM around that we're also booking Like Mike shows. So the more we evolve, the more like Mic shows there will be. 
Matteo: That's great, that's great. So, talking about a little bit the label Smash The House since you are running since 2010 now, what's the next step? As like Mike. Also regarding the label for new talents, you know, on the label or on a maybe new division of the label, would you point out some names to just follow and start listening that you might recommend or you might release?
LIKE MIKE: So basically with my label Green Room, I've been focusing more on alternative styles of. Electronic music. We got august is a very big producer in the genre. Got Dim Tayllor, got a collaboration with I honestly have so many. I think I have, like, two songs for each month coming out in the in the next couple of months.

Matteo: Super! And we are so happy and so curious to listen to new music. And we just experienced, like Mike said, The Frozen Lotus surrounded by snow. It was insane. So, so nice. So. we really thank you for your time, and see you on the mainstage!
LIKE MIKE: Appreciate it, man. Thank you for having me, man. Ciao!

Thanks Like Mike and Tomorrowland team for the opportunity!
BONUS clip: Enjoy LIKE MIKE spinning tracks at La Brasa with his girlfriend Gemma Winter Rose below!
Relive the most magical and warm moments of Tomorrowland Winter 2023 with the official aftermovie: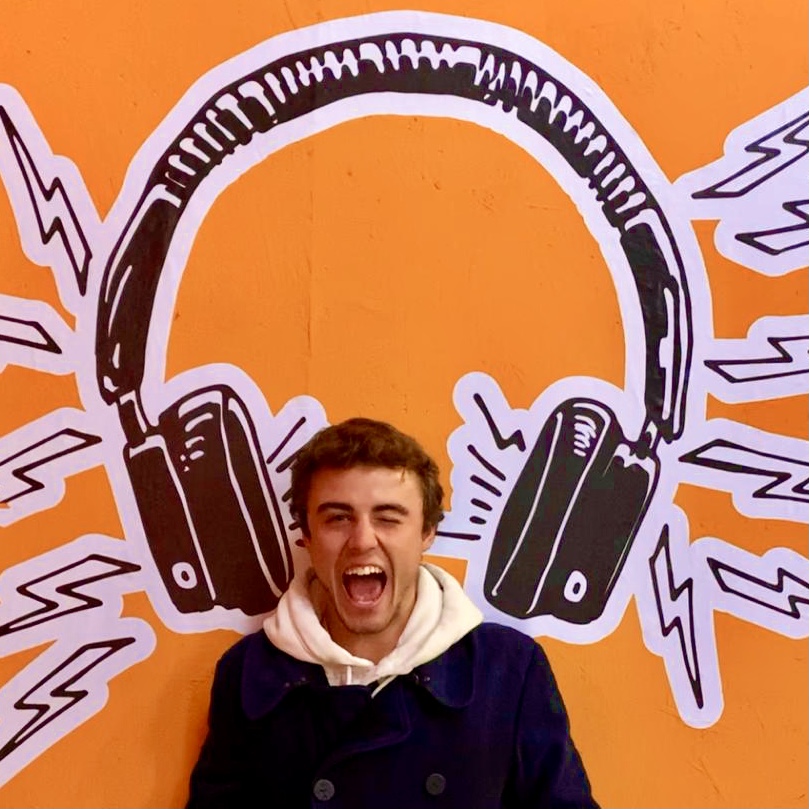 27y passionate guy about music, social media, digital marketing and infographics!
I founded youBEAT in 2012 as manifesto of my passion for electronic music, with the aim of promoting artists and events.
Graduated in Media Languages at UCSC in Milan (Università Cattolica del Sacro Cuore) with a thesis on the revolution of daily life with the streaming in entertainment and information. 
Everyday more passionate and keen about data, tools and music insights and their connection in this everyday faster social connected world.
Currently working at EGO Music (www.egomusic.net) as A&R and Marketing Manager.