The fourteenth edition of the International Music Summit (IMS) took place from April 26th to April 28th, 2023, at the luxurious Destino Pacha Resort in Ibiza, Spain. The theme of this year's summit was "Face the Future", a timely and pertinent subject in the current state of the music industry.
The International Music Summit brought together some of the most influential figures in the global electronic music scene, including artists, producers, label owners, and executives. The event provided a platform for attendees to discuss and analyze the challenges and opportunities facing the industry, while also showcasing the latest trends and innovations in electronic music.
Throughout the three-day summit, attendees had been granted access to a series of panel discussions, keynote speeches, and networking events. The discussions covered a wide range of topics, from the impact of streaming on the music industry to the role of technology in music creation and distribution.
In addition to the discussions, the International Music Summit featured some of the hottest DJs and electronic music acts, who performed at various events and parties throughout the weekend. The event provided a unique opportunity for attendees to experience the latest music trends and to network with some of the most influential people in the industry.
We have had the opportunity to participate in many of the aforementioned situations for the second consecutive year, and we would like to share with you our experiences, thoughts, and perspectives on them.

THE IMS BUSINESS REPORT 2023
Presented by Mark Mulligan (MD & Analyst, MIDiA Research)
Briefing: How does global electronic music now stand in terms of its value, after the first full year back to business since the pandemic? IMS welcomes Mark Mulligan and MIDiA Research, who now compile and present the annual on behalf of IMS Business Report.
Top 5 Keypoint from IMS Annual Business Report

1. In 2022, the global dance music industry experienced significant growth, with its value reaching $11.3 billion.
This represents a 34% increase compared to the previous year. Furthermore, it is 16% higher than the value before the pandemic when the industry faced a severe decline due to the closure of live events. The report highlights that festivals and clubs played a crucial role in the industry's recovery, accounting for nearly half of the total dance industry revenues. Although hardware and software combined were the second-largest source of revenue, they exhibited the slowest growth rate. On the other hand, music rights related to recording and publishing witnessed a 14% growth, contributing to just under one-fifth of the overall revenue.
2. The U.S., Germany & U.K. Have the Three Biggest Spotify Monthly Listener Bases for Electronic Music.
This makes sense, given that these countries are also three of the world's biggest music markets. However, while the Netherlands and Australia are smaller, they are multiple times higher as a share of the total population (the Netherlands' rate is seven times higher than the United States). This means that electronic music simply has more cultural reach and impact here in these two countries.
 The United States, Germany, & the United Kingdom have the largest monthly listener bases for electronic music on Spotify. This correlation can be easily explained by the fact that these countries are among the world's largest music markets. However, even though the Netherlands and Australia have smaller populations, their listener bases for electronic music are significantly higher when compared to the total population. For instance, the Netherlands has a rate that is seven times higher than that of the United States. This indicates that electronic music has a broader cultural influence and greater impact in these two countries.

3. Electronic Music Artists Represented 39% of All Festival Bookings in 2022
That's up from 33% in 2021, and really skeaks volume about the popularity of the genre at Festivals, you can check Skrillex & Four Tet & Fred Again…'s performance at Coachella to see the real power of this statement: people wants DJs.

4. Despite the increased visibility and success of female DJs, the global bookings in 2022 revealed a growth in the share of male DJs.

While female DJs accounted for 15% of the top 100 DJ bookings at festivals and other events, this figure decreased from 21% in 2021. In the post-Covid era, as live events resumed, male top 100 DJs experienced a booking growth rate that was 1.7 times faster compared to their female counterparts. Additionally, a significant disparity in societal expectations emerged between male and female DJs. Around 67% of female artists reported feeling pressure to maintain a certain physical appearance, whereas only 14% of male DJs reported experiencing the same pressure. This highlights the gender-based challenges and stereotypes that continue to persist within the industry. Although there has been progress in providing opportunities for female DJs, these findings indicate that there is still work to be done to ensure equal representation and support for women in the electronic music scene. Efforts should focus on promoting inclusivity, addressing gender biases, and creating a supportive environment that allows talent to thrive regardless of gender.
5. Tech House Remains Beatport's Leading Genre
The genre is followed in popularity by techno, house, melodic house, drum and bass, dance/electropop, deep house, progressive house, indie dance, minimal/deep tech and trance. Despite the dominance of these sounds, 33% of all sales on the dance world digital download platform come from genres outside the platform's top 10.
Keynote Interview – MAX LOUSADA (CEO – RECORDED MUSIC, WARNER MUSIC GROUP)
Briefing: In his debut appearance at IMS, Max Lousada will reflect upon his long and influential career in the music industry in the opening Keynote Interview, covering his deep affinity for Ibiza and electronic music and lifting the lid on his vision for the future of WMG's global recorded music operations.
During this conversation with Pete Tong, Lousada explained the reasoning behind their strategy for the release of Fred Again..'s Actual Life. The developments of this case study have been varied, from what led them to seek a marketing approach that proved successful, to the way they interact with the fan base on many fronts, both purely musical and also for live events (fast and sudden ticketing, connections with artists like Skrillex and Four Tet that go beyond the work of a musician, but are real life). It is clear that he referred to how the speed of things has increased, but with the right approach, the results are visible and have been seen. Another hot topic mentioned is the Catalog market, which is becoming increasingly important for the future, and which Warner has invested in and is still working on in recent years.
https://www.instagram.com/reel/CrieefXriSm/?utm_source=ig_web_copy_link
Interview – AFRO HOUSE TALKS WITH FIONA KRAFT
Interviewed by Steve Mill (Senior Manager Artist Services, Beatport)
An Afro House conversation with Fiona Kraft – Fiona's recent success has landed her a deal with Watergate Agency, one of the most prolific booking agencies in the business today. Join us as she discusses her recent music projects, shows around the world, future plans, and her perspective on the development of the Afro House scene in recent years.
In the conversation, several points were touched upon regarding how the Francophone artist built her current success, from the support she received, to her network and influences. With regards to booking and approaching live performances, an important reference was made to music venues, a topic which was also mentioned in David Byrne's book "How Music Works". Afro house has spaces and countries that are already musically mature for genres that are not for untrained ears. Not all nations are ready for all genres. Fiona also revealed a new label in the works where she can curate her releases 360 degrees. A question from the audience revealed Fiona's strong desire to further establish credibility as a female artist, in order to compete without any major challenges other than her own personal growth.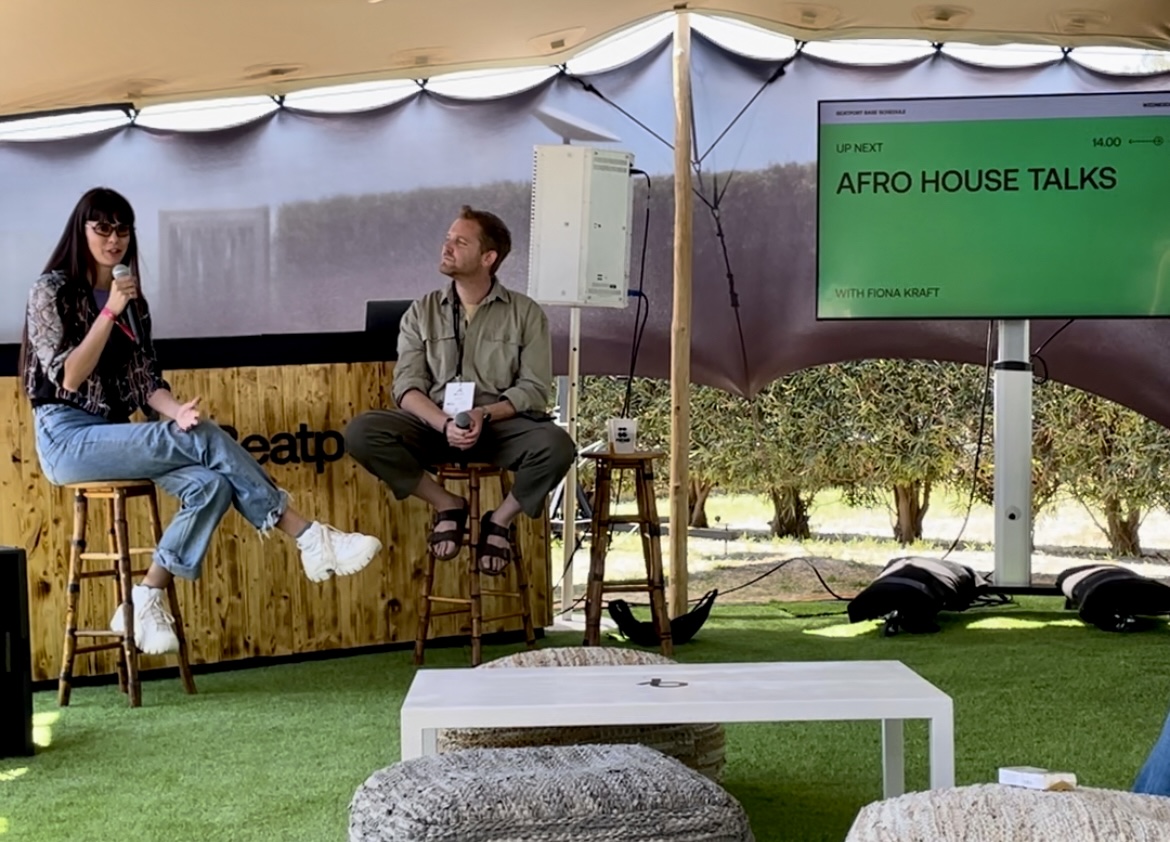 Workshop – GENDER GOALS: MEET THE CHANGE AGENTS, HOSTED BY AFEM: ASSOCIATION FOR ELECTRONIC MUSIC
LP Giobbi (Femme House)
Stephanie Lafera (She Is The Music / WME Agency)
Sydney Blu (Co-Founder, 23by23)
Tia Korpe (Founder & Managing Director, Future Female Sounds)
Briefing: IMS showcases five platforms all pushing for gender equality for women, trans, and non-binary people in electronic music – from America, Canada, Scandinavia and the UK, we hear their stories and how they are all inspiring change in their collective creativity.
At this International Music Summit Workshop, each of the founders, and their respective projects, is committed to achieving gender equality on various fronts, whether it be through booking, providing total support for a female career, managing the community and its development. Not only can gender inequality be a limiting factor, but also the country of origin could be sometimes (regardless of gender) an invisible obstacle to start developing ourselves artistically.
Even more than this, the main theme of gatekeeping for inequality emerges again: the fact that at the same time as the panel we are writing about, the archaic and patriarchal part of the industry is literally not giving a damn about what was being discussed in the briefing. (We counted 6 males, including ourselves, in the audience.)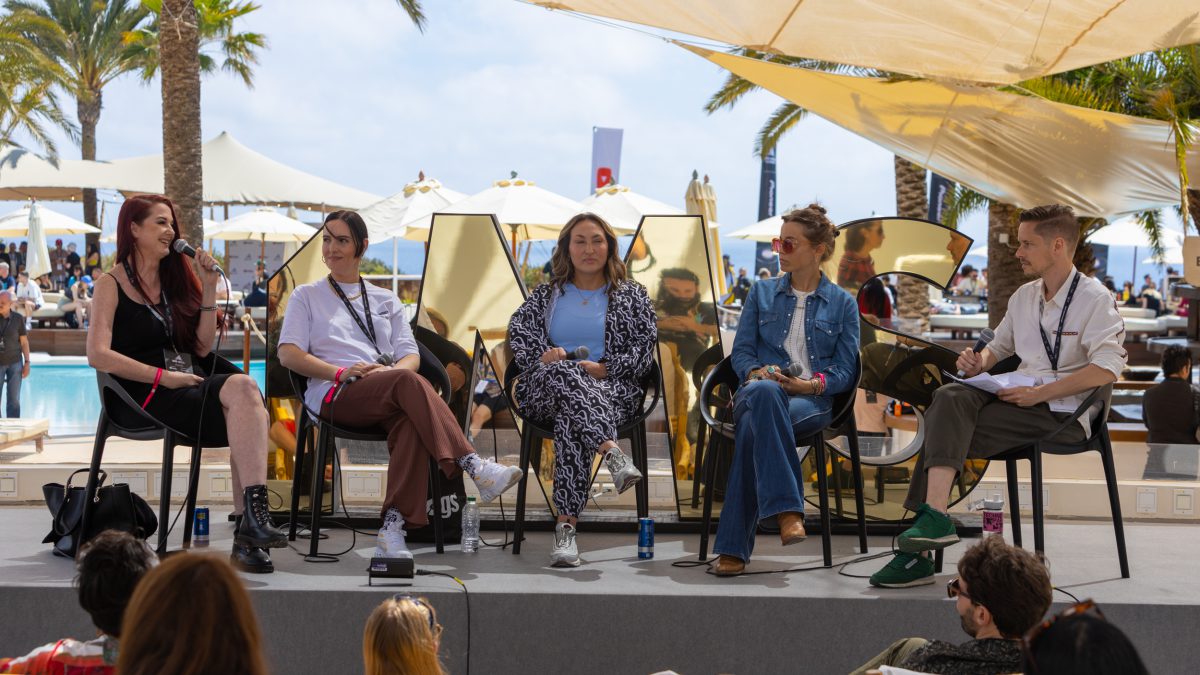 Debate – UNDERSTANDING THE UNSTOPPABLE: AI & MUSIC UNRAVELLED THE POTENTIAL, THE THREATS, THE FUTURE…
INTRODUCTION BY JEAN-CHARLES CARRE
(Artist Management, Co-founder, What a Music Ltd) 

DEBATE
Daouda Leonard (CEO & Co-Founder, Create Safe)
Edward Balassanian (Founder/CEO, Aimi)
Jay Ahern (Director of Music Industry Relations, Cyanite.ai)
Jean-Charles Carré (Artist Management, Co-founder, What a Music Ltd)
Meng Ru Kuok (CEO & Co-founder, BandLab Technologies)
Sasha (Artist)
Tatiana Cirisano (Analyst, MIDiA Research)
Moderated by Declan McGlynn (Music Technology Journalist, Consultant)
Briefing: Here it is – possibly the most important International Music Summit discussion of the 2023 event. AI is everywhere in our sights, and is about to be integrated into our culture. This talk is designed to Understand the Unstoppable – to listen, learn and find ways to embrace its inevitable insertion into our industry.
The hottest topic at this International Music Summit remains that of artificial intelligence. The perspectives are many, but the duality between free creativity and a brake on it is now hotter than ever. The contrast between the value of the artist and the numbers, which are increasingly important in a data-driven industry, also emerges more prominently on this issue. There is also the opportunity for generative music to become a separate category, to protect and safeguard traditionally written and produced music. In our opinion, it is the same situation that occurred last year with blockchain, or with other trailblazing technologies before that. This is a topic that was also discussed in our Café with David Boyle.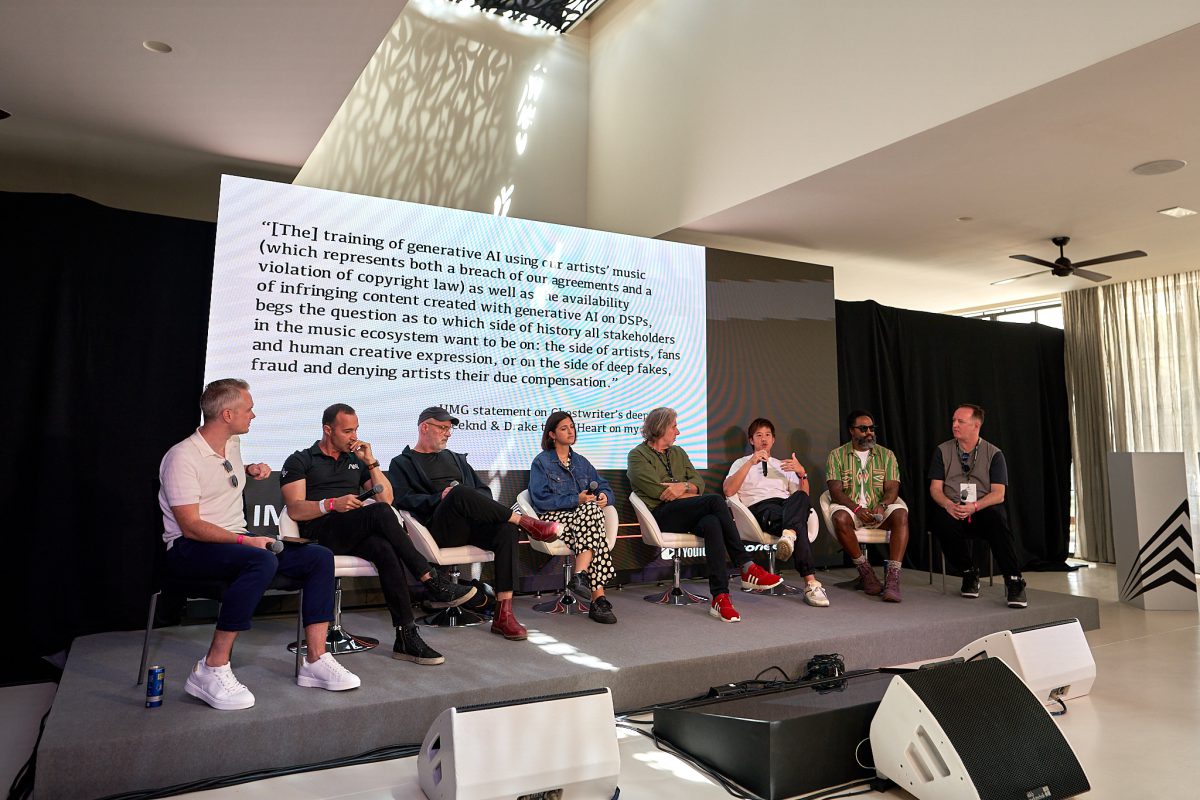 Keynote Address – WE COME IN PEACE: WHY AI IS NOT HERE TO STEAL YOUR ART & YOUR MONEY?
Presented by Oleg Statvitsky (CEO, Endel Sound)
Briefing: How collaborating with Generative AI can help artists unlock new revenue streams, connect with existing fans in new and meaningful ways, and reach new audiences.
Indeed, the numbers speak positively about the potential and applications of technology on multiple fronts, as expressed by Oleg Statvitsky of Endel Sound. The use of AI in music creation, curation, and even therapy has shown promising results and opened up new possibilities for the industry. However, it is important to strike a balance between the use of technology and the human touch, as well as to consider the ethical implications of AI and its impact on the music industry and society as a whole. It is a complex issue that requires careful consideration and dialogue between stakeholders.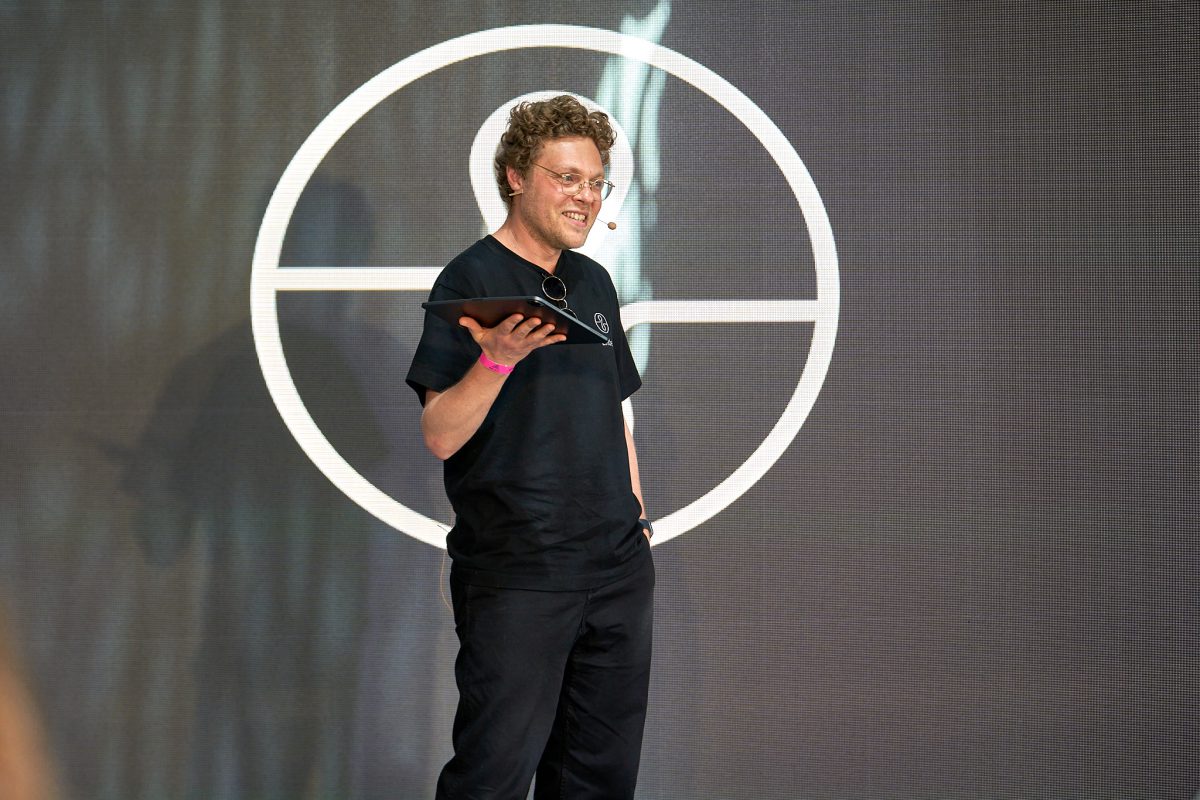 Debate – THE DEFINING LEGAL FRAMEWORK AROUND AI
Hosted by AFEM (Association for Electronic Music)
Gareth Deakin (Founder, Sonorous)
Gregor Pryor (Partner, Reed Smith)
Martin Russmann (Managing Partner, Alba Patera Law Firm)
Moderated by Declan McGlynn (Music Technology Journalist, Consultant)
Briefing: So now we understand what is coming at us… AFEM will help navigate the ever-changing world of legal rights that surround NFT's and AI, the issues to be aware of and the advice to take when creating content.
The legal topic is really vast to structure, even if we have been moving in this generative direction since the 80s, we are not yet at a definitive turning point. According to EU laws, you should feel free to document the entire creative process, as has always been the case, but in this specific case, specifying the tools that you may have used to produce the track. The excess of releases is also creating problems for Spotify, especially with the majors (increase in price), and we can only imagine what could happen with the introduction of AI-generated music on the daily amount of tracks being released. The issue of distribution also enters forcefully into this matter. We should also consider the possible differences between American and European legislation in this regard and how to fix this about. We have no idea about the timing of the development of regulations in this regard, but we believe that given the speed with which technology is rapidly spreading, these issues can be addressed quickly in the appropriate forums to ensure that these tools can be used correctly.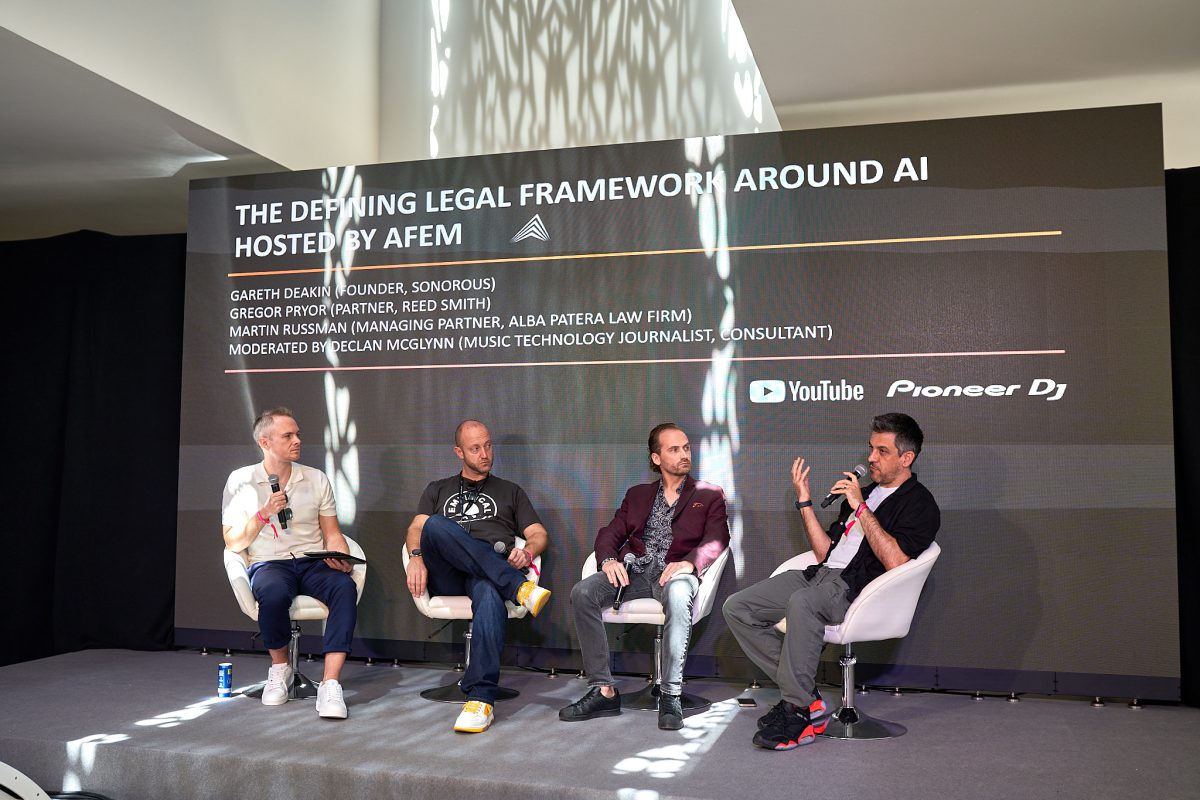 Keynote Address – THE CONTEMPORARY CHALLENGES OF ELECTRONIC MUSIC JOURNALISM
Presented by Shawn Reynaldo (Founder & Editor-in-Chief, First Floor)
Briefing: During the past year, industry narratives have largely focused on the return of dance music, but even as clubs and festivals have re-opened their doors, the press has found itself facing a particularly difficult landscape. With traditional revenue streams dwindling and media outlets increasingly dependent on social media to attract eyeballs and brand partnerships to keep the lights on, how are dance music publications adjusting their practices? Moreover, what effect has that had on the content they produce, particularly as more experienced journalists continue to either leave the field or focus their efforts elsewhere? First Floor founder Shawn Reynaldo will address these questions in his keynote address…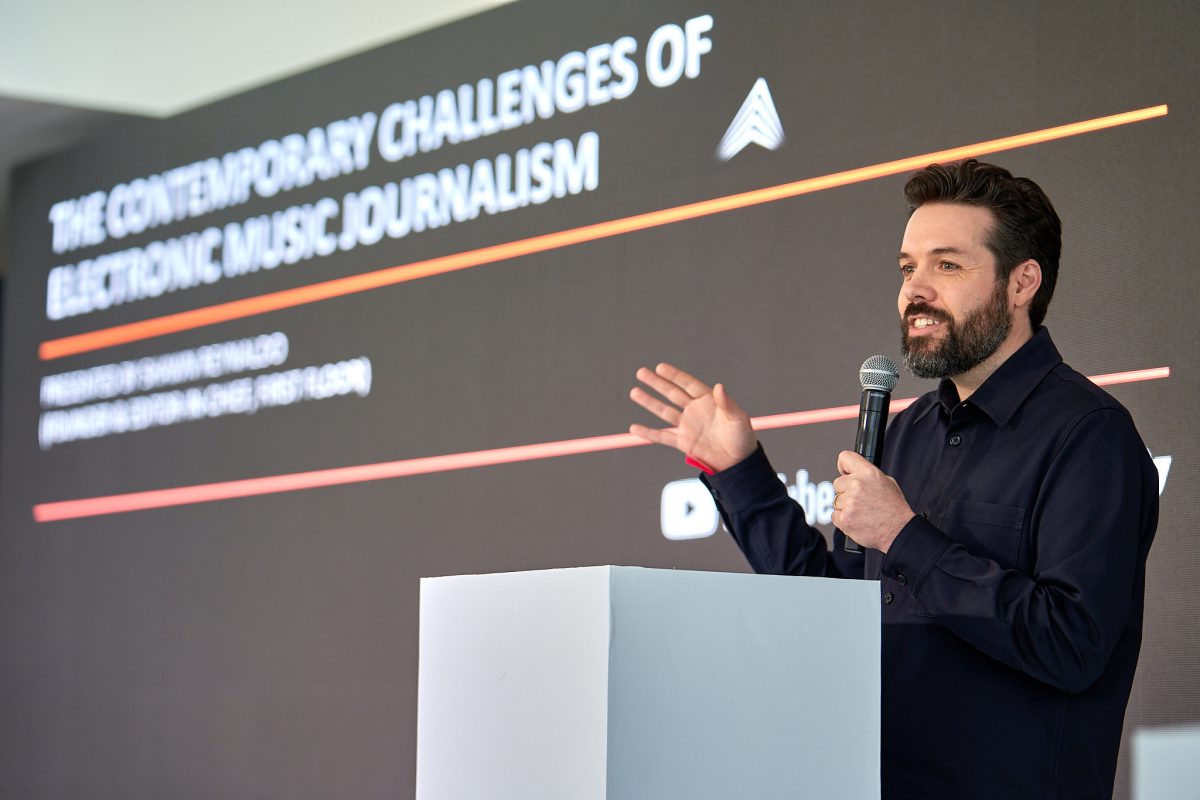 Debate – THE CONTEMPORARY CHALLENGES OF ELECTRONIC MUSIC JOURNALISM IN MEMORY OF DOM PHILLIPS RIP
Carlos Hawthorn (News Editor, Resident Advisor)
Heiko Hoffman (VP Global Artist Services, Beatport)
Jasmine Kent-Smith (Acting Digital Editor, CRACK Magazine)
Megan Townsend (Deputy Editor, Mixmag) 
Shawn Reynaldo (Founder & Editor-in-Chief, First Floor)
Moderated by Katie Bain (Director, Billboard Dance)
Briefing: And the conversation will continue in this ensuing discussion as leading voices from electronic music's most impactful platforms share their own thoughts on the challenges of journalism today, covering their business models, ethics and editorial policies. All moderated by somebody who cares deeply about the craft – Katie Bain from Billboard.
It was really interesting to have two panels that touched upon these issues at International Music Summit, especially because we have experienced firsthand some of the dynamics that has been discussed. Our industry has been exploited and as a result, has never fully taken off. Partnerships in this industry are different from what is commonly understood in other industries, and so the whole business has suffered editorially. Even before the pandemic, the situation was already taking a weird direction, and the pandemic only further upended everything. Music journalism is almost never paid for. The evolution of both classic and visual media journalism is limiting, as users no longer consume articles in the same way they used to. The likelihood of users reading an article starting from social media, for example, is pretty thin, and clickbait titles are taking over real editorial pieces. Nevertheless, music journalism is still necessary. But there are many problematic situations that continue to be ignored, not so much by journalists themselves but by the industry.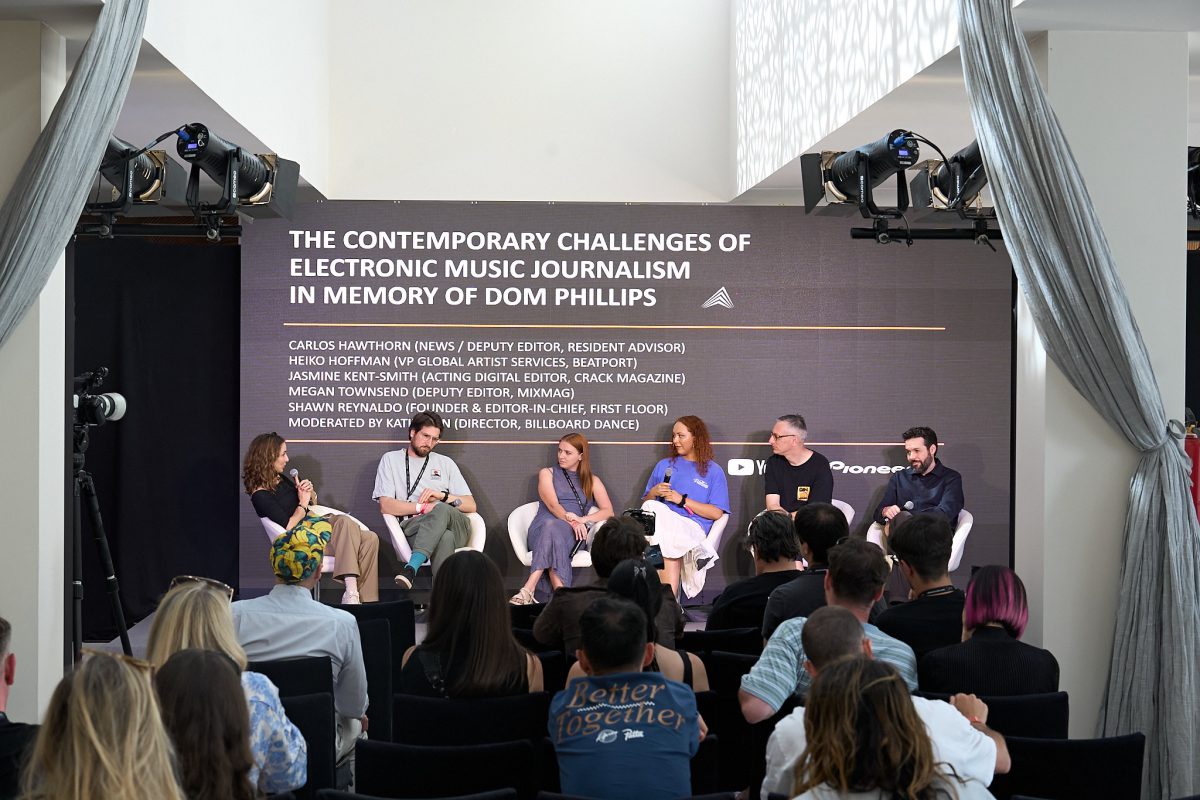 Workshop – THE SECRETS OF SELLING OUT EVENTS WITH MUSTARD MEDIA, SZIGET & DREAMBEACH FESTIVALS
Gonçarlo Miranda (Festival Director, Dreambeach)
Robert Masterton (Managing Director, Mustard Media)
Tamás Garam (Head of Marketing, Sziget)
Briefing: Festival industry leaders reveal the secrets to selling out events. During this dynamic session, you will learn about:
Brand Building: Establishing and maintaining a strong brand identity for your events
Marketing Strategies: Crafting effective marketing campaigns to maximise ticket sales. 
Digital Marketing Trends: Leveraging the latest online marketing tools and techniques to reach wider audiences.
Community Building: Creating a loyal fan base and nurturing long-term relationships with attendees. 
Industry Landscape: Understanding the current market dynamics.
If you ever wanted to learn what are the main difficulties of making a huge music festival, that's the workshop for you: at International Music Summit Tamas Garam from Sziget and Gonçalo Miranda from Dreambeach opened up with Robert Masterton (Mustard Media) about the tips and tricks for setting up the perfect festival, from an already established reality like Sziget, with more than 500.000 attendees and almost 3 decades of history, which lead it to be a little more susceptible to criticism, and with Dreambeach, a medium-large upcoming edm festival that needs to find new way to communicate with its communities and to promote the event abroad.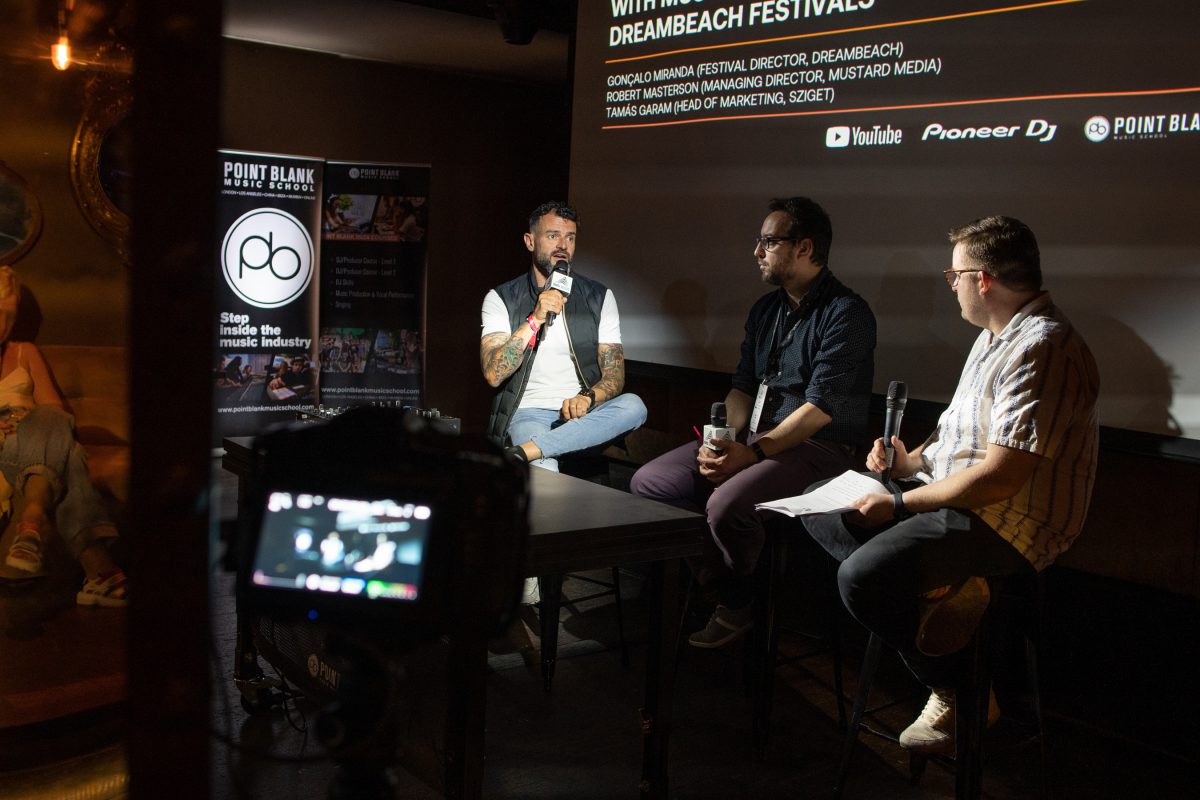 Keynote Interview – FAT TONY
Interviewed by: Sarah Story

Briefing: Fat Tony is one of the UK's most-loved DJ characters. A staple in the London club scene from the late 80s, his wild reputation has evolved into a best-selling book about his life, and now over 15 years sober, he reflects on the industry and scene that nearly ended his life.
In his Keynote Interview at International Music Summit, UK club veteran and legend of the decks Fat Tony talks about his 16-years sobriety journey, through heroin and cocaine and their replacement found in sex addiction, how he lost everything and regained it all and his avocation to help other in need in Resort 12, an LGBT specialist rehab clinic in Thailand. From getting gear, toothless, in the streets of London to a biopic and a book: Fat Tony managed to battle (and defeat) his demons in a glossy coated industry, while always remaining himself.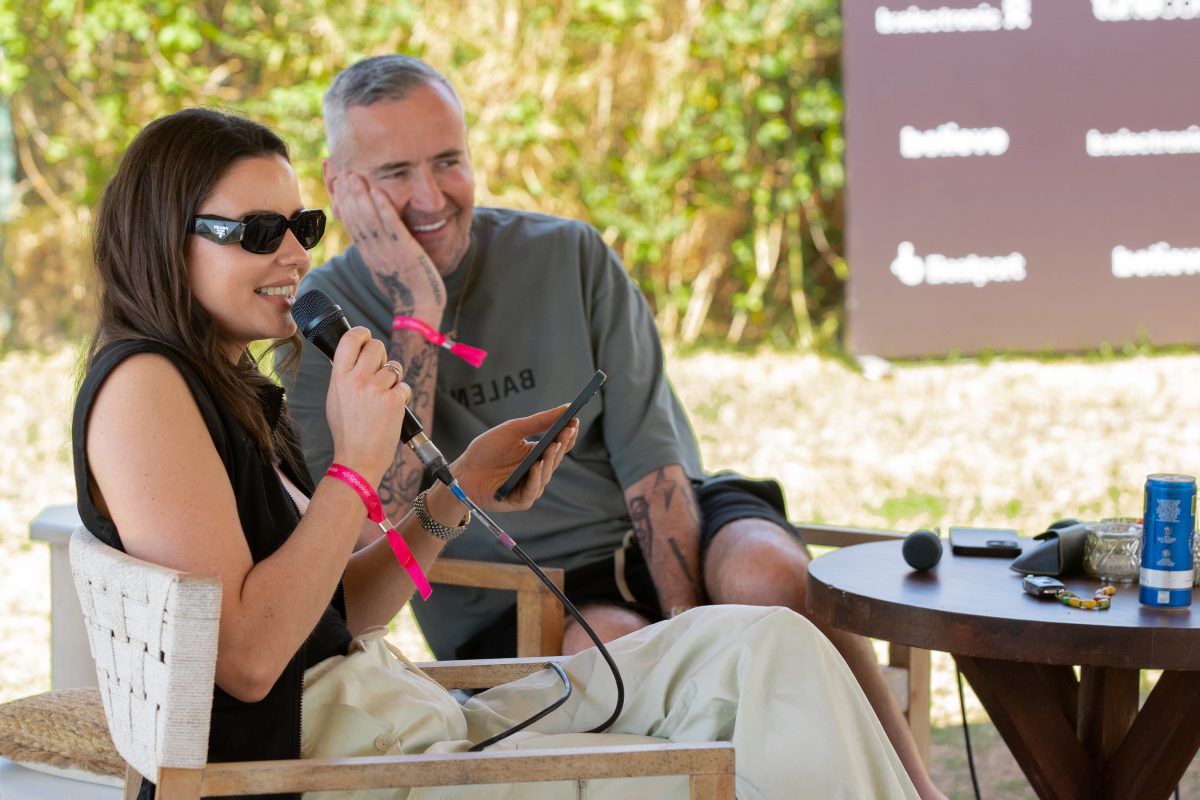 Keynote Interview – GRIMES
Interviewed by Jaguar (Broadcaster, BBC Radio 1; Founder, The Jaguar Foundation; Co-Host, IMS)
Briefing: The ultimate independent artist leading the way in web3, AI, visuals, environmental principles… and making incredible music along the way. International Music Summit is proud to close this year's event with a Keynote Interview with Grimes.In the most anticipated interview of the whole 2023 IMS, Hyperpop superstar Grimes gets interviewed by BBC Radio 1's own Jaguar.
Grimes covered all in over an hour, from being able to redirects her own career after the AI outburst, to her proposition to split her revenues if anyone would use her AI generated voice for a track. She also touched some more philosophical topics, like her "Techno Sapiens" theory of a new humankind fully embraced to technology and the ethics behind using a dead artist's voice for current projects. She also covered the gatekeeping in modern music and her hatred for copyright and how arts shouldn't be owned by anyone, her interests in collaborating with the right person, like Matteo Milleri (Anyma/Tale Of Us/Afterlife) for creating "music for machines" and being dubbed as a Pop singer.
In Conversation – ANNA: TUNING THE MIND TO NEW FREQUENCIES
Interviewed by Blaise DeAngelo (Vedic Meditation teacher, The Art of Arete)
Briefing: Powerhouse DJ/producer ANNA is known for her melodic techno productions and DJ sets at iconic mainstays Coachella and Awakenings, but she'll open up about her forthcoming ambient album on Mercury KX / Decca, channelling the album through meditation and, and the healing power intrinsic in ambient frequencies.
Brazilian sensation ANNA opens up about the challenge to keep a healthy mind in an already chaotic industry made of excesses in the space of ARETE, a space in Destino Pacha dedicated to meditation and mindful exercises. She also covered up her new project: an upcoming ambient electronic album, 'Intentions', able to capture the purest longing for the universal power of love. That's not the first time ANNA experimented with ambient: in February she announced her partnership with generative-sound music app Endel for their "Dream Series" project, with the LP 'The Spring of Dreams' aimed to help you relax and aid a pleasant transition into sleep. One of the most present artists at International Music Summit, ANNA has been seen partnering up with fellow DJ Mochakk on the decks of Destino Pacha, followed by an awesome performance at IMS Dalt Vila on the closure of the event.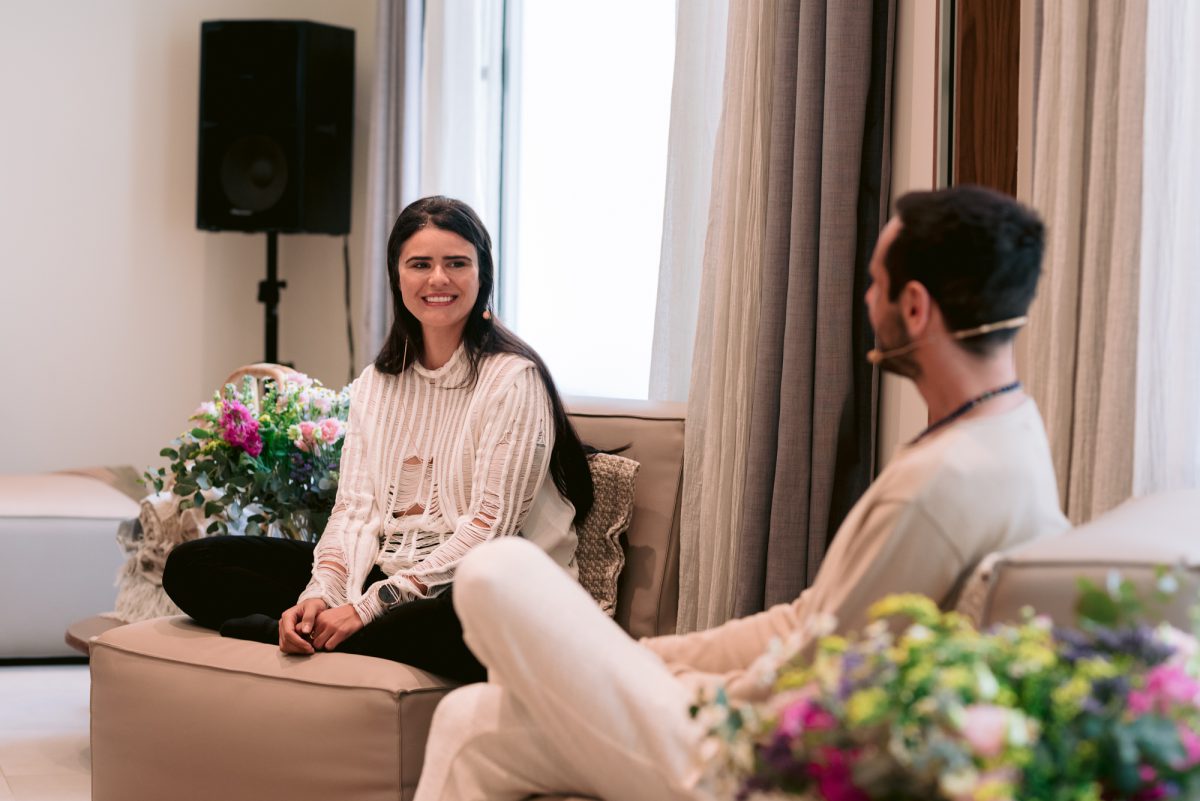 Masterclass – YOUTUBE MULTI-FORMAT RELEASE STRATEGY
JP Sing (Music Content Strategist, YouTube EMEA)
Briefing: A music masterclass on how to utilise a multi-format strategy when releasing content on YouTube to encourage a richer experience for your fans.
JP Sing's direct and humorous approach makes it clear how many different formats and interactions are possible through Google's platform and the enormous planning possibilities it offers. The functions continue to grow and are designed to be directly complementary based on the chosen strategy. One thing that hasn't been mentioned but that we recommend is to take a look at the YouTube Academy.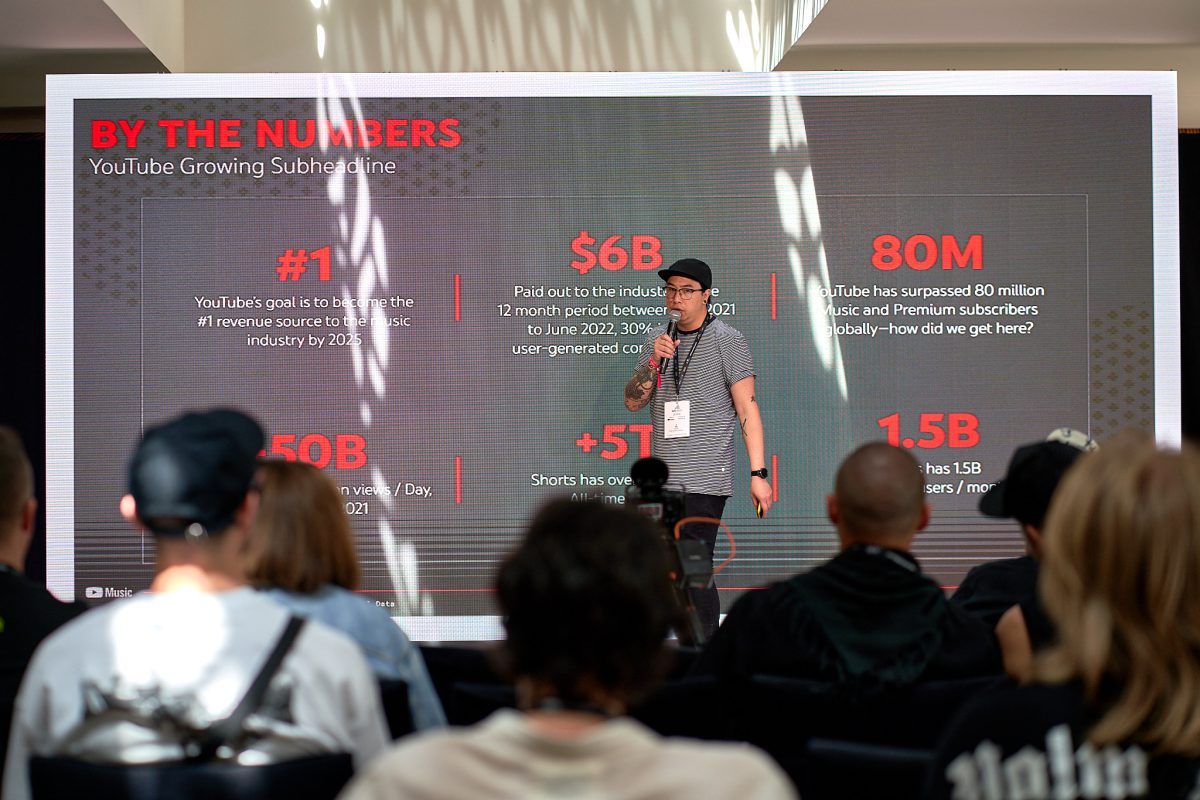 IMS Dalt Vila
In Order Of Appereance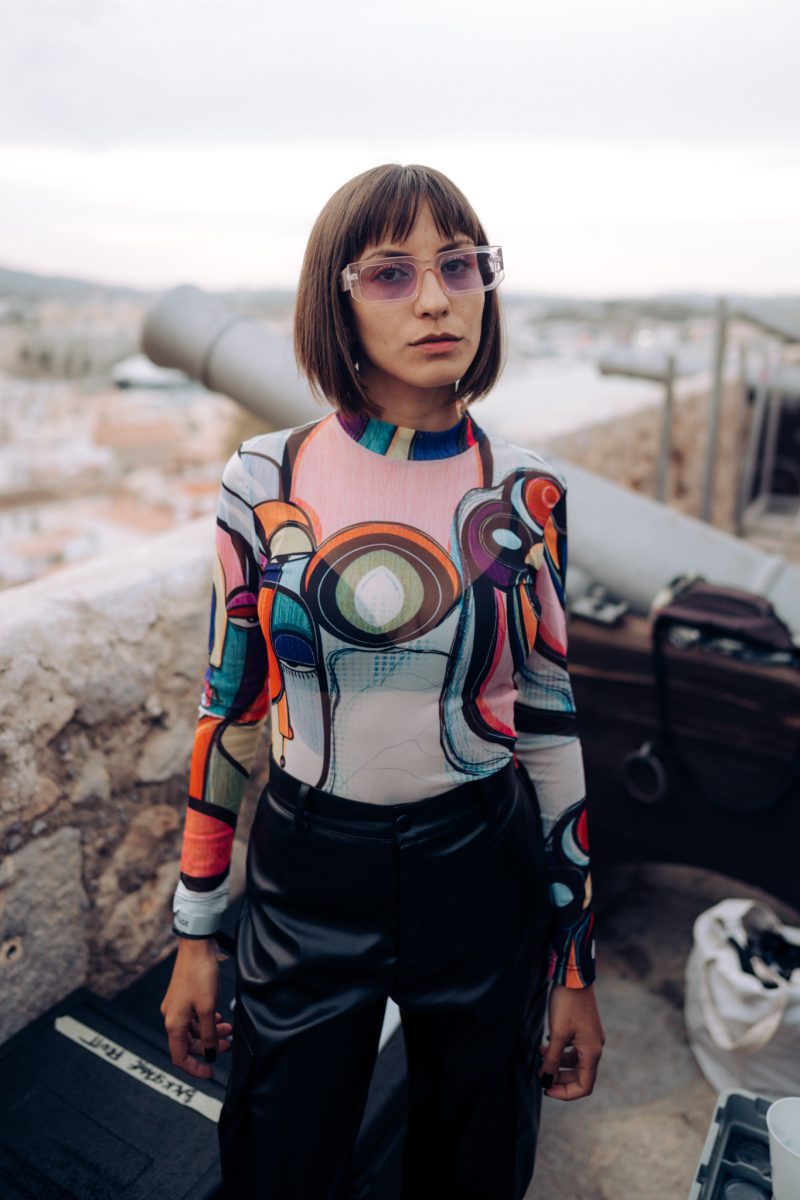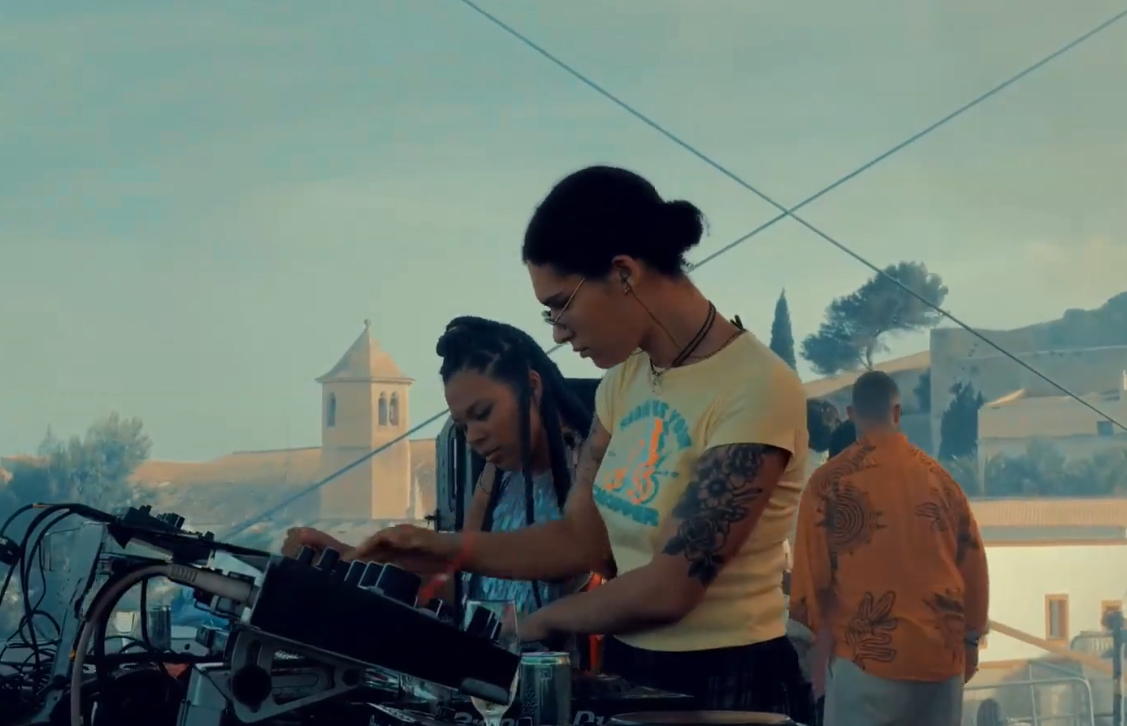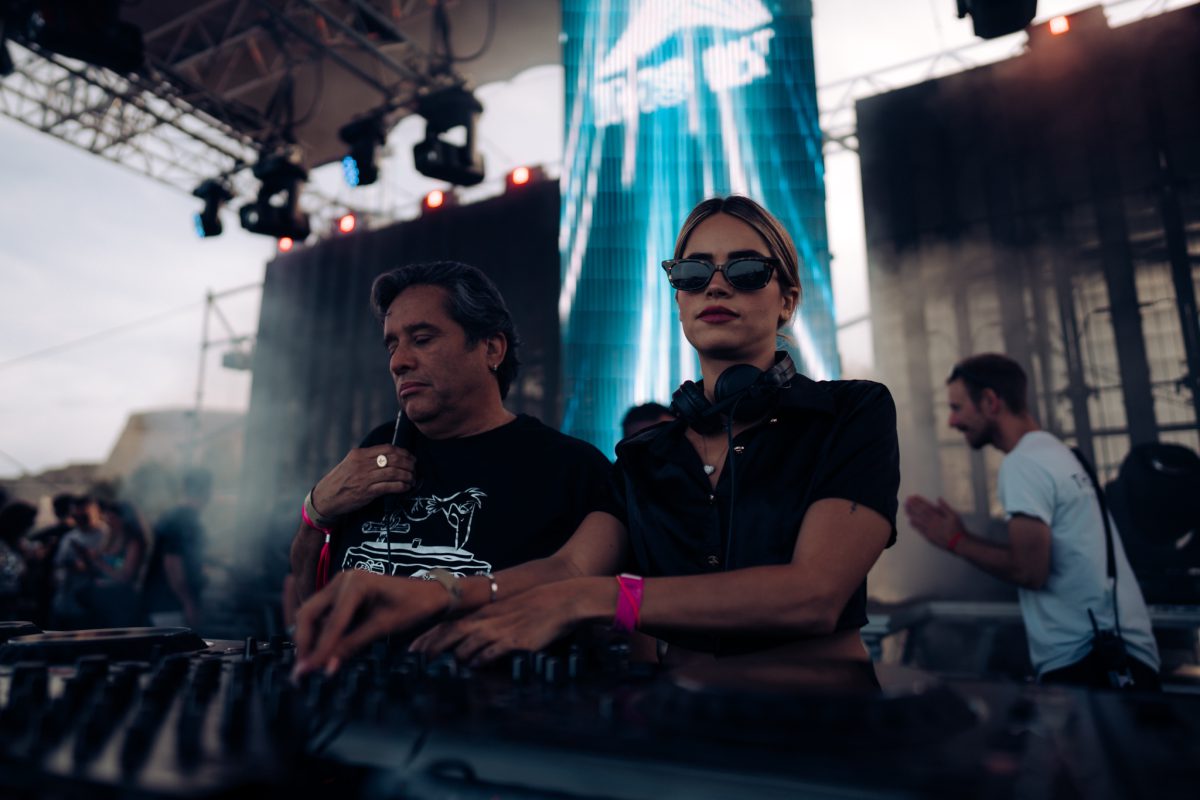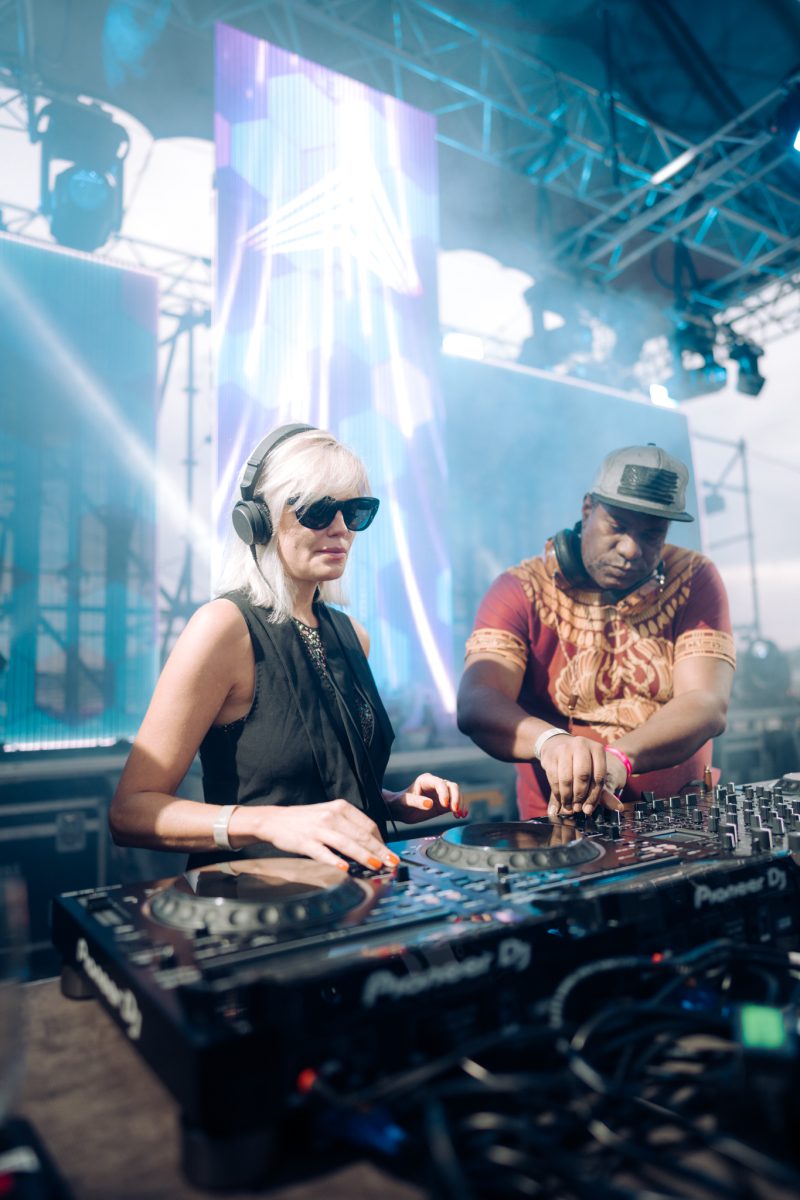 https://youtube.com/shorts/GN2M3U5gM5w?feature=share
https://www.instagram.com/reel/CrocVACM_s4/?utm_source=ig_web_copy_link
https://www.instagram.com/reel/CrodqlkttJR/?utm_source=ig_web_copy_link
Thanks Neighbourhood PR for the opportunity!
https://www.instagram.com/p/CrqN1BWMRwp/?utm_source=ig_web_copy_link&igshid=MzRlODBiNWFlZA==