Back2Roots: numbers and anecdotes of the most iconic, surprising and interesting dance songs in recent years!
🚗🎶
With the international success of Majestic we inaugurate the new Back2Roots column: each episode will be a small journey back to the discovery of the roots and anecdotes on which recent hits are based, we will offer you samples and producers fished out of the past who live new life "wearing" the clothes of new tracks they have reincarnated in epic sounds with slowed or accelerated bpm; pieces that are reborn with cut, synth and filters that restore the imprinting of the original tracks. We will demonstrate when genres fit together endorse the theory that everything is cyclical in music!
The best start to our project could only be RASPUTIN re-edit by MAJESTIC for BONEY M; Beatport's # 1 track, which has already exceeded 3 million streams on Spotify and over 1.3 views on youtube, is currently in the top ten in the UK DANCE CHART and 34th in Billboard Italia's top 50 ranking directly as new entry!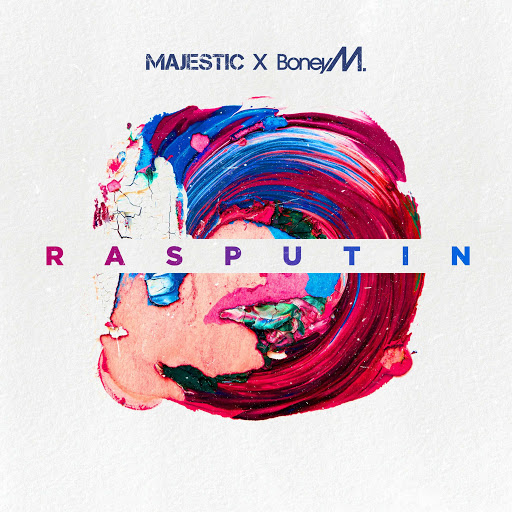 The track considered was released last February 26th, 2021 that 43 years later combines the captivating voice of Boney M from the original release of August 28, 1978 (promoted by labels Hansa – Sire – Atlantic) with extraordinary House rhythms. Isn't it fantastic that the Disco music danced by our parents and nostalgically recalled in contemporary Italian television revivals such as "The Best Years" by Carlo Conti has become the Dance that we are listening to again today and that we will rebel in the coming months in the clubs?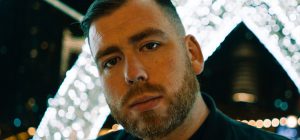 Majestic is an English DJ-producer and speaker of KISS FM, with a growing fanbase with over 40,000 followers on Instagram. With its straight forward blend of House and Garage, it achieved good success in the UK in 2017 with "Naughty Sesh" and has over 40 million streams combined.
His most recent single "Me & U" was widely supported by UK radio: BBC Radio 1, KISS FM, Capital Dance and the video was presented at Channel 4's Sunday Brunch.
Majestic is very active on TikTok despite his recent registration and it is plausible that the inspiration for Rasputin came to him by browsing the hottest social network of the moment: in fact the track is among the most sought after through Shazam probably because it turns out to be the background of over 2.5 million videos used for different amateur remixes.
https://www.tiktok.com/@boneym.official/video/6951296625931193605?sender_device=pc&sender_web_id=6907313045422294530&is_from_webapp=v1&is_copy_url=0
MAJESTIC x BONEY M. – The first hit of the Back2Roots column is produced by Nitron Music, a label from the German division of Sony Music Entertainment (again her!), Whose attention is focused on promoting dance talent.
Let's go back to 1978 when Rasputin was GOLDEN RECORD : the German euro disco group Boney M played it around the world, selling over 150 million records along with the other undisputed hits "Daddy Cool" "Rivers of Babylon" "Sunny".
Frank Farian, German producer of BoneyM who in the following 80s promoted Milli Vanilli and in the 90s La Bouche (source Luca Giampetruzzi), has always denied but it seems that Rasputin's own melody refers to that of the traditional Turkish song Kâtibim.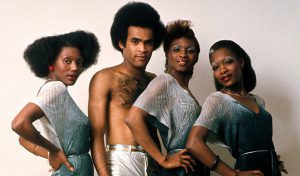 The spearhead of that group was undoubtedly the whimsical Bobby (Alfonso) Farrell; Below is the live video of the original Rasputin, to someone the performer / dancer and singer Bobby will remember a certain modern Dan Black (voice of our Planet Funk) for movements and interpretations of diaphragm and muscles:
But what is Rasputin singing? It was even in 2013 the title of a Hard Rock Sofa big room track for Axtone. Why is it so controversial and important in Russia?
The lyrics of the track is a semi-biographical text halfway between the legend and the comedy about Grigorij Rasputin, friend and adviser of Tsar Nicholas II of Russia and his family at the beginning of the twentieth century. Rasputin is described as a playboy, a mystical healer and a political manipulator. Reference is made to Tsarina Alexandra's hope that Grigori Rasputin would heal her haemophiliac son and also claims that Rasputin was Alexandra's lover, and that her political power came to overshadow that of the Tsar. According to the text, when her sexual and political acts became intolerable, high-level men planned her downfall, even though the women begged not to.
Humming and moving my body to the rhythm of "Ra Ra Rasputin Russia's greatest love machine" loading headphones and records on the Dolorean console, I will wait for you at the next Back2Roots ride to discover the grooves carved by the roots of Electronic Dance Music.