Dal suo lancio nel 7 gennaio 2004 a Denver negli USA, il negozio di musica digitale Beatport specializzato in dance/elettronica è diventato il preferito dai djs di tutto il mondo e compie 16 anni!
All'inizio la piattaforma vendeva musica di 79 etichette indipendenti mentre ora, dopo 16 anni di attività, sono 74.000 con oltre $300 milioni totali pagati a queste e 259 milioni di download di brani sul sito. Il successo di Beatport si intreccia con il successo delle etichette indipendenti e Beatport è orgoglioso di comunicare la continua crescita di questa sinergia negli ultimi tre anni.
Il numero delle etichette continua a crescere in modo esponenziale, e solo l'anno scorso 8.028 etichette si sono unite a Beatport, mentre 589 artisti hanno raggiunto la posizione #1 nei vari generi presenti.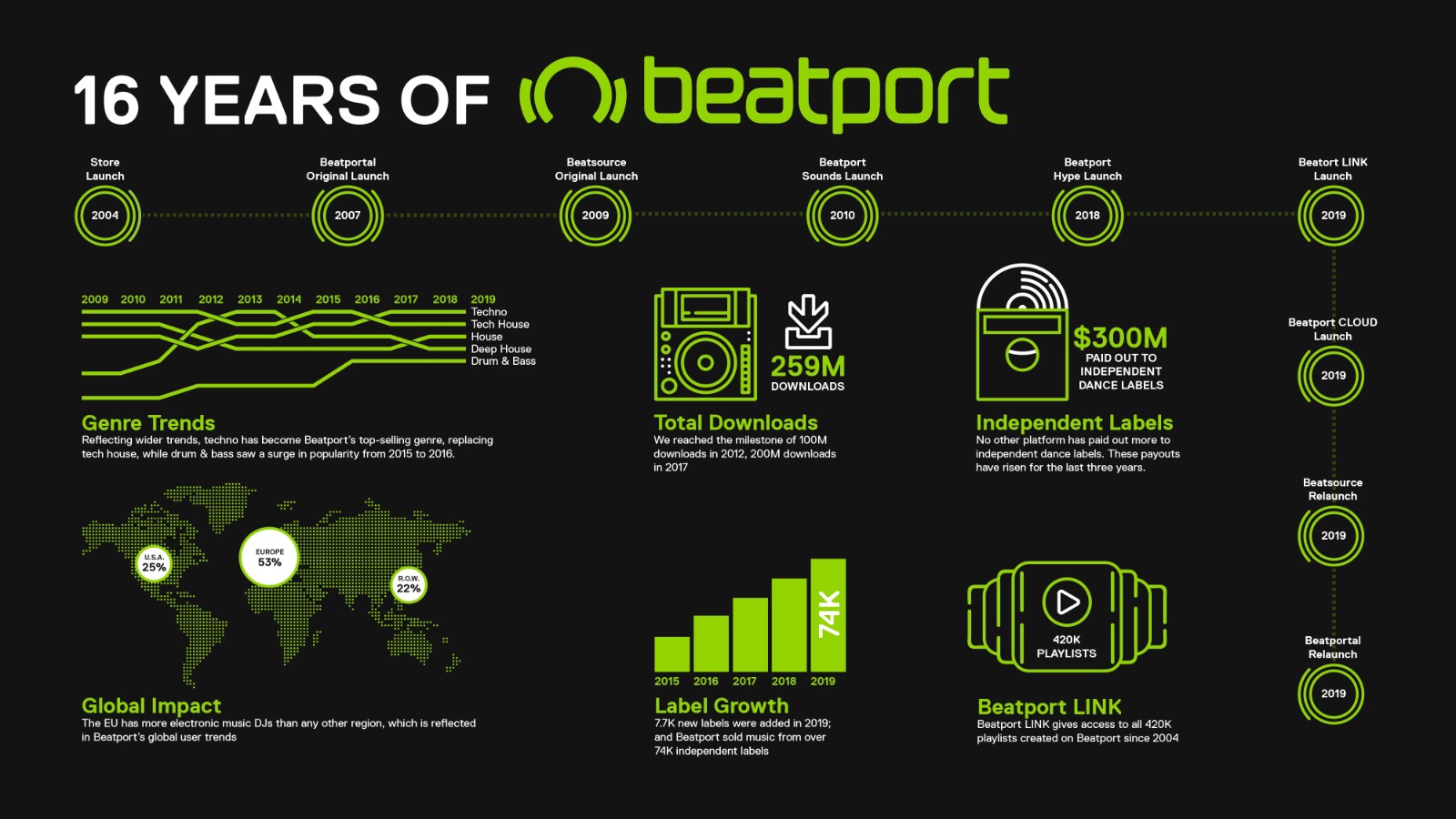 Il 2019 ha visto il lancio di Beatport LINK, la piattaforma di streaming più completa al mondo per DJ che consente agli utenti di trasmettere in streaming i 9 milioni di brani disponibili  direttamente sul loro software per DJ. Il lancio delle playlist LINK alla fine dell'anno scorso ha cambiato i giochi, offrendo agli utenti la possibilità di aggiungere contenuti curati dai più grandi artisti, club ed etichette del mondo con oltre 420.000 playlist uniche create nel 2019.
Il genere Techno ha continuato a dominare nel 2019, rimanendo il genere numero #1, seguito da Tech House, House, Deep House e Melodic House & Techno. Da settembre 2016, la piattaforma ha aggiunto una serie di nuove categorie di generi: Future House, Trap / Future Bass, Garage / Bassline / Grime, Leftfield Bass, Leftfield House & Techno e Afro House.
Nel 2019, Beatport ha aggiunto due nuove categorie di genere: Bass House e Nu Disco / Disco.
Il CEO di Beatport Robb McDaniels ha commentato: "È stato un anno rivoluzionario per Beatport. Con il lancio di LINK e il nostro continuo successo come il più grande negozio di download di DJ al mondo, Beatport entra nel 2020 più forte che mai. Vedrete strumenti e servizi innovativi provenienti da Beatport nel 2020 mentre continuiamo a far evolvere la nostra azienda".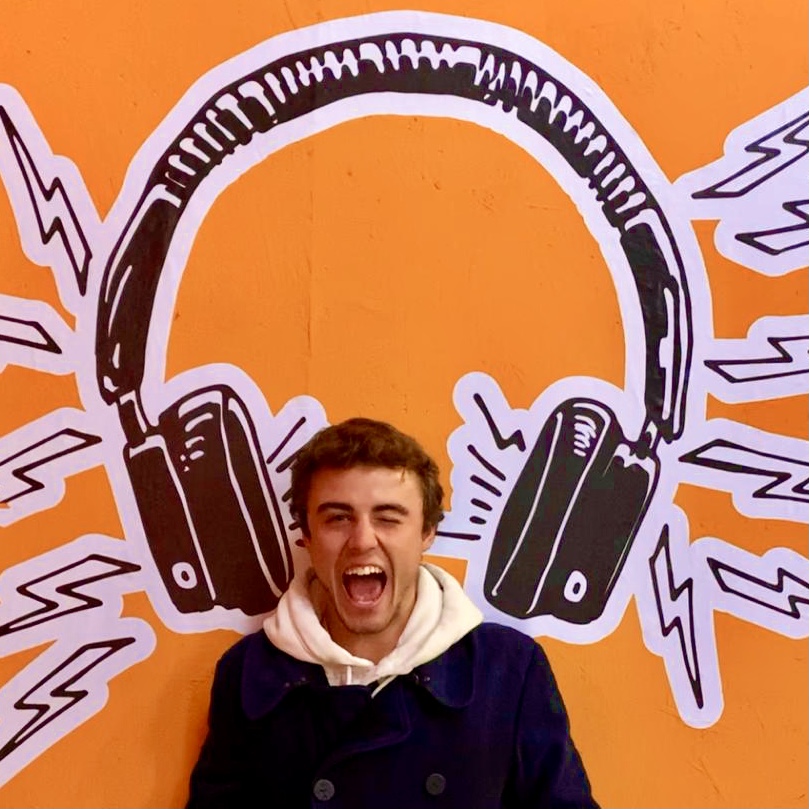 25y passionate guy about music, social media, digital marketing and infographics!
Currently working at EGO Music (www.egomusic.net) as Head of International and Social Media, while developing youBEAT, my manifesto of passion for music founded in 2012.
Graduated in Media Languages at UCSC in Milan (Università Cattolica del Sacro Cuore) with a thesis on the revolution of daily life with the streaming in entertainment and information. 
Everyday more passionate and keen about data, tools and music insights and their connection in this everyday faster social connected world.