Amazon Music nel 2019 ha raggiunto il 15% del mercato streaming musicale "paid-subscriptions", con oltre 60 milioni di utenti globali.
Novità super positiva per gli utenti Amazon Music in Italia, Francia e Spagna, che possono ora ascoltare gratuitamente una selezione di playlist e stazioni radio su Amazon Music, anche senza sottoscrivere un abbonamento ad Amazon Prime o Amazon Music Unlimited o la necessità di avere una carta di credito.
Oltre alla versione desktop e all'app per iOS e Android, il servizio è disponibile e gratuito anche per i dispositivi Echo e Fire TV (con la presenza di annunci pubblicitari)
Le playlist disponibili saranno le seguenti:
"Top Hits – Oggi", una playlist con le canzoni più ascoltate del momento.
"La vita è Pop!", la playlist per la musica pop italiana attuale.
"Flow Italiano", una playlist dedicata al genere Trap.
La casa madre Amazon, come diverse multinazionali e aziende presenti in tutto il mondo, ha deciso di attivarsi per offrire un supporto ai propri dipendenti e alle zone finora più colpite dal Coronavirus come indicato nel blog ufficiale. Arrivano così 21 milioni di euro all'Europa  di cui €12,5 milioni destinati alla Croce Rossa in UK, Germania, Francia e Spagna, e, in Italia, alla Protezione Civile e €1 milione per sostenere gli sforzi delle tante organizzazioni no profit e degli enti che operano nei territori e nelle comunità in cui vivono e lavorano i dipendenti Amazon. All'ente Italiano sono stati donati €2,5 milioni, migliaia di dispositivi di protezione (tute, guanti, occhiali protettivi) per gli ospedali nelle aree più colpite, ed è stato attivato un "pulsante per donare" sul sito Amazon.it e una skill Alexa per semplificare le donazioni di tutti i clienti che volessero dare il proprio contributo.
Amazon e Amazon Web Services (AWS) sono anche presenti anche tra i partner dell'iniziativa Solidarietà Digitale del Ministero dell'Innovazione, mettendo a disposizione lezioni in streaming dedicate alle materie STEM (Scienze, Tecnologia, Elettronica e Matematica), e alla programmazione informatica creativa destinata agli insegnanti delle scuole primarie e secondarie. Inoltre, sono stati forniti crediti promozionali AWS Cloud a decine di governi regionali e a enti locali come il Comune di Cagliari, organizzazioni no-profit, startup e aziende, al fine di potenziare, durante l'emergenza, i loro progetti digitali con soluzioni di lavoro da remoto e ambienti di collaborazione on-line.
Sono tanti e in continuo sviluppo i servizi e i settori nei quali Amazon risulta sempre più attivo e sempre più leader, sulla base dei 4 principi fondamentali dell'azienda:
– ossessione per il cliente piuttosto che attenzione verso la concorrenza
– passione per l'innovazione
– impegno per un'eccellenza operativa
– visione a lungo termine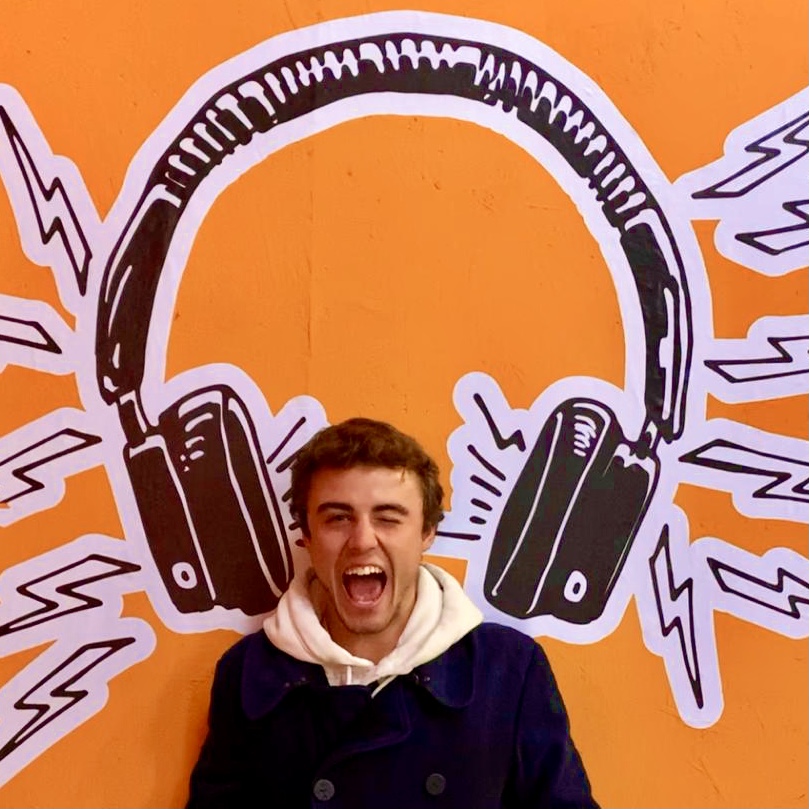 25y passionate guy about music, social media, digital marketing and infographics!
Currently working at EGO Music (www.egomusic.net) as Head of International and Social Media, while developing youBEAT, my manifesto of passion for music founded in 2012.
Graduated in Media Languages at UCSC in Milan (Università Cattolica del Sacro Cuore) with a thesis on the revolution of daily life with the streaming in entertainment and information. 
Everyday more passionate and keen about data, tools and music insights and their connection in this everyday faster social connected world.