Con un comunicato 1001Tracklists ha presentato il primo showcase della sua storia.
We're thrilled to announce our first ever ADE event celebrating the Top 101 Producers of 2019 ❌ Thursday, October 17th ❌ Nova ❌ 5-9 PM Register for your chance to win tickets: 1001.tl/ade Powered…
Si terrà durante l'Amsterdam Dance Event il primo live di 1001Tracklists, piattaforma nota a livello globale per la condivisione (per l'appunto) delle tracklist per migliaia di DJ Set da tutto il mondo. Una celebrazione inedita e speciale per la Top 101 Producers, ranking sempre più importante nel panorama musicale elettronico.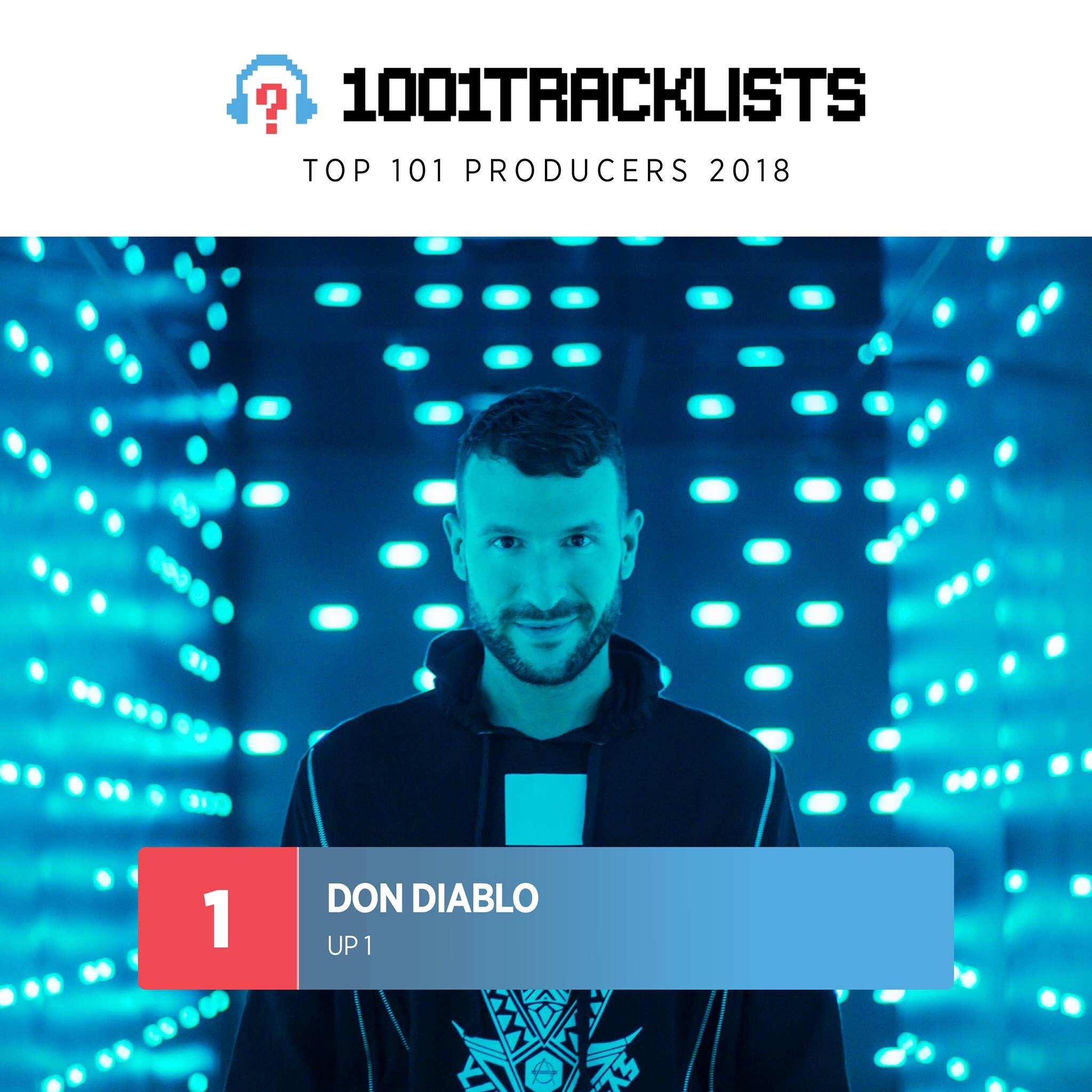 Dopo il primo posto di Don Diablo nella scorsa edizione, quest'anno 1001Tracklist ha deciso di organizzare un vero e proprio live show con una line-up di tutto rispetto e artisti provenienti esclusivamente dalla sua classifica. L'evento avrà luogo Giovedì 17 Ottobre, dalle 17 alle 21 al Club Nova.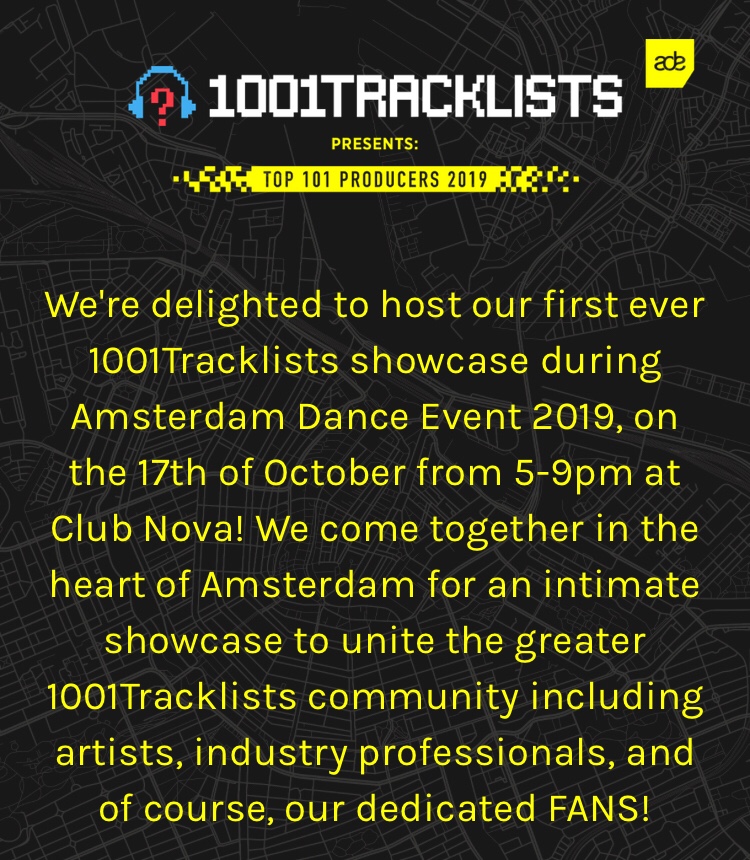 I 250 biglietti si potranno vincere online, e i vincitori verranno contattati prima del 12 Ottobre. Non vi resta che tentare la fortuna!