Si sono incontrati casualmente nel 2002, sono da poco usciti su Armada con il loro ultimo singolo "Ever", hanno una grande passione per l'Italia… Stiamo parlando del duo dei Plastik Funk!
Il duo, formato da Rafael Ximenez-Carrillo e Mikio Gruschinske, da tempo sotto i riflettori internazionali ha appena rilasciato il nuovo singolo "Ever". La canzone ha una melodia molto orecchiabile, guidata da una linea funk di basso e da dei ritmi groove. In occasione di questa loro nuova creazione noi di youBEAT abbiamo deciso di scambiare due chiacchiere con Rafael e Mikio.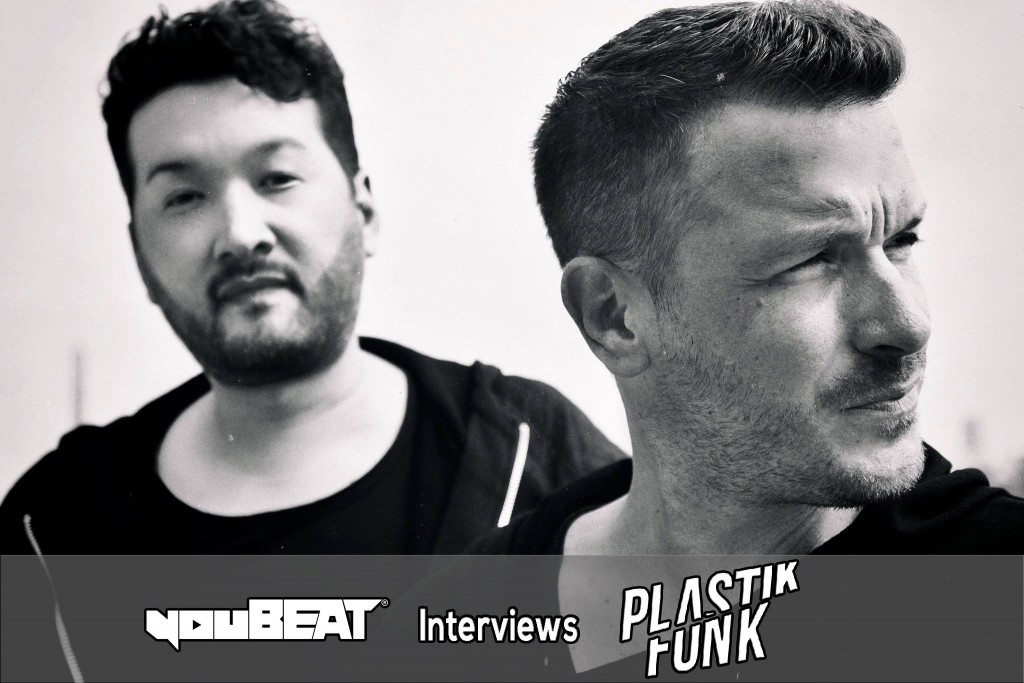 "Ciao e grazie per averci ospitato su youBEAT!"
1) Prima di tutto vogliamo sapere dove vi siete conosciuti e come è nato il progetto Plastik Funk?
Ci siamo conosciuti nel 2002 ad una festa, dove entrambi eravamo stati ingaggiati per suonare. Durante la festa abbiamo deciso di fare un back to back per rompere la monotonia del party. Questo può essere riconosciuto come il momento in cui sono nati i Plastik Funk! Dopo quel giorno abbiamo deciso di tentare la sorte come un duo.
2) Il vostro ultimo singolo "Ever" è uscito il 16 settembre: come è nata l'idea per questa fantastica canzone?
In realtà stavamo solo ascoltando alcuni sample e quando abbiamo sentito questi frammenti vocali abbiamo avuto subito l'idea di come la canzone avrebbe potuto suonare.
3) Prima di "Ever" avete rilasciato un club mix di "Love & Affection" e un remix della canzone "With You" di Embody, entrambi su Armada. Come descrivereste il vostro rapporto di lavoro con questa etichetta?
Noi amiamo lavorare con la squadra di Armada. Loro sono molto professionali e comprendono al meglio anche le esigenze di un artista. Ci si sente davvero parte di una grande famiglia, quella di Armada. Questo per noi è molto motivante e anche d'ispirazione. 
4) Questa estate avete suonato alla discoteca Riobo di Gallipoli. Cosa pensate dell'Italia e dei vostri fans italiani?
NOI AMIAMO L'ITALIA! I fans italiani sono tra i migliori al mondo! Ogni volta che abbiamo uno show nella "bella" Italia, non vediamo l'ora di salire a bordo dell'areo. La combinazione: grandissime feste e miglior cibo è semplicemente imbattibile!
5) Come descrivereste in generale la relazione con i vostri fans?
Cerchiamo sempre di trovare del tempo per parlare con i nostri fans: via mail, tramite commenti su Facebook o addirittura prima o dopo di un nostro spettacolo. Il feedback dei nostri fans e delle persone là fuori è essenziale per noi ed è anche il motore che ci da la forza per andare avanti, avanti e ancora avanti…
6) Infine vogliamo sapere quali sono i vostri piani per il futuro?
Prima di tutto speriamo di trovare un po' di tempo per andare in vacanza… In secondo luogo l'obiettivo è quello di rilasciare sempre più nuova musica e infine di suonare maggiormente in Italia!
"youBEAT ringrazia i Plastik Funk e Unfolded PR per l'intervista"
---
English interview:
"Hello to every one and thank you for having us on youBEAT!"
1) First of all we want to know how did you meet and how born the project Plastik Funk?
We met at a party back in 2002, where we both were booked to play. The party was so whack, that we decided to play back to back to crash the time. This can be called the birth moment of Plastik Funk. After that we decided to try our luck as a duo.
2) Your latest song "Ever" is gone out on 16th of September: how born the idea for this amazing track?
Actually, we were just checking some samples and when we heard these vocal snippets we already had an idea how the song should sound like.
3) Before "Ever" you released a club mix of "Love & Affection" and a remix of Embody's "With you" both on Armada Music. How is your working relationship with this label?
We love to work with the Armada crew. They are very professional and also understand the needs of an artist. It really feels like being part of the big Armada family. This is very motivating and even inspiring.
4) This summer, in July, you performed at Riobo in Gallipoli. What do you think about Italy and italian fans?
WE LOVE ITALY!!!! The fans in Italy are one of the best in the world! Every time we have a show in bella Italia, we can't wait to board the airplane. The combination: great party with the best food, is just unbeatable!
5) How is your relationship with your fans?
We always try to find the time to talk to our followers, either it is via email or comments on facebook, or after/before a show. The feedback from the people out there is essential for us and is also our engine that gives us the power to go on and on and on…
6) Finally we wanted to know what are your plans for the future?
First, hopefully find some time for holidays… second, release more music… third: play more in Italy!
"youBEAT thanks Plastik Funk and Unfolded PR for the interview"
---
Stream / Download: https://ardp210.lnk.to/Ever