Quando si parla del duo astraliano Yolanda Be Cool è impossibile non citare il tormentone creato nel 2010 con "We Not Speak Americano".
Ora, lo stesso duo torna con un nuovo singolo dalle sonorità molto tropicali, che ci ricordano proprio le loro origini australiane.
Il brano, dal titolo "S.O.S.", nasce dalla collaborazione con Kenneth Bager, produttore danese, mentre il vocal è affidato alla voce talentuosa di Aloe Blacc.
Le melodie sono molto attuali, perché uniscono il suono tropical house con quello della future bass, genere molto in voga in questo momento. Il vocal è accompagnato oltre che dalla splendida voce dell'americano Aloe Blacc, anche da voci di bambini, che rendono il brano più allegro e divertente.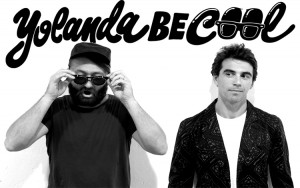 Kenneth Bager è stato colui che ha fatto da guida per la realizzazione di questa traccia. Egli ha iniziato la sua carriera musicale intorno alla metà degli anni 1980, come DJ e ancora adesso continua a creare e produrre musica con la sua etichetta discografica.
Gli Yolanda Be Cool, invece, come già abbiamo anticipato all'inizio, sono un duo australiano famoso per la loro hit "We Not Speak Americano" del 2010. La traccia ha venduto oltre 5 milioni di copie e raggiunto 200 milioni di visualizzazioni su YouTube. Fino ad oggi hanno ottenuto più di 65 milioni di ascolti su Spotify e 2,5 milioni di seguaci Shazam.
Nell'estate 2015 rilasciano un'altra hit mondiale "Soul Makossa" che raggiunge quasi 2 milioni di visualizzazioni su YouTube e dei riscontri molto favorevoli nelle classifiche di tutto il mondo.
Insomma, il risultato ottenuto dalla collaborazione fra questi tre artisti è un prodotto piacevole all'ascolto, destinato a diventare una hit da radio ma anche da club.
Noi di YouBeat crediamo molto in questa produzione. Buon ascolto.
---
Stream / Download: https://lnk.to/SOSSoundOfSwing