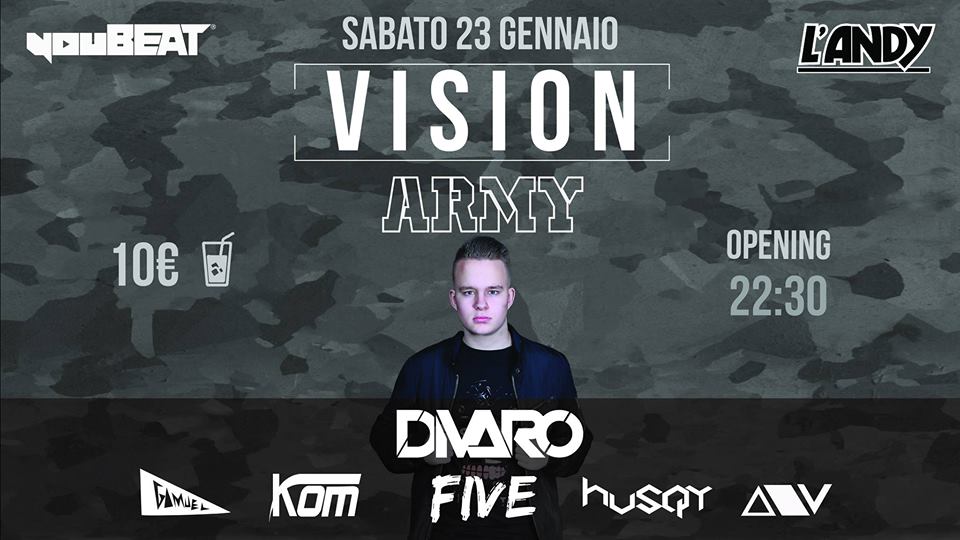 Risultati sempre più positivi per la giovane realtà VISION, concept di eventi fuori dagli schemi che di edizione in edizione si sviluppa sempre più come un vero e proprio festival, con una line up composta da giovani talenti italiani di vario stile musicale che accompagnano gli special guests della one night, per ora selezionati tra i più promettenti giovani artisti internazionali della scena prevalentemente Melbourne Bounce / Electro House.
______________________
youBEAT Media Partner x VISION ARMY – Special Guest: DIVARO [23.01.2016] [L'Andy Live Music – Castiglione Olona (VA)]
Line Up: GAMUEL – KOM – DIVARO – FIVE – HUSQY – ADV
Voice: Skippy

---
youBEAT intervista DIVARO, artista 17enne olandese con interessanti progetti di calibro internazionale: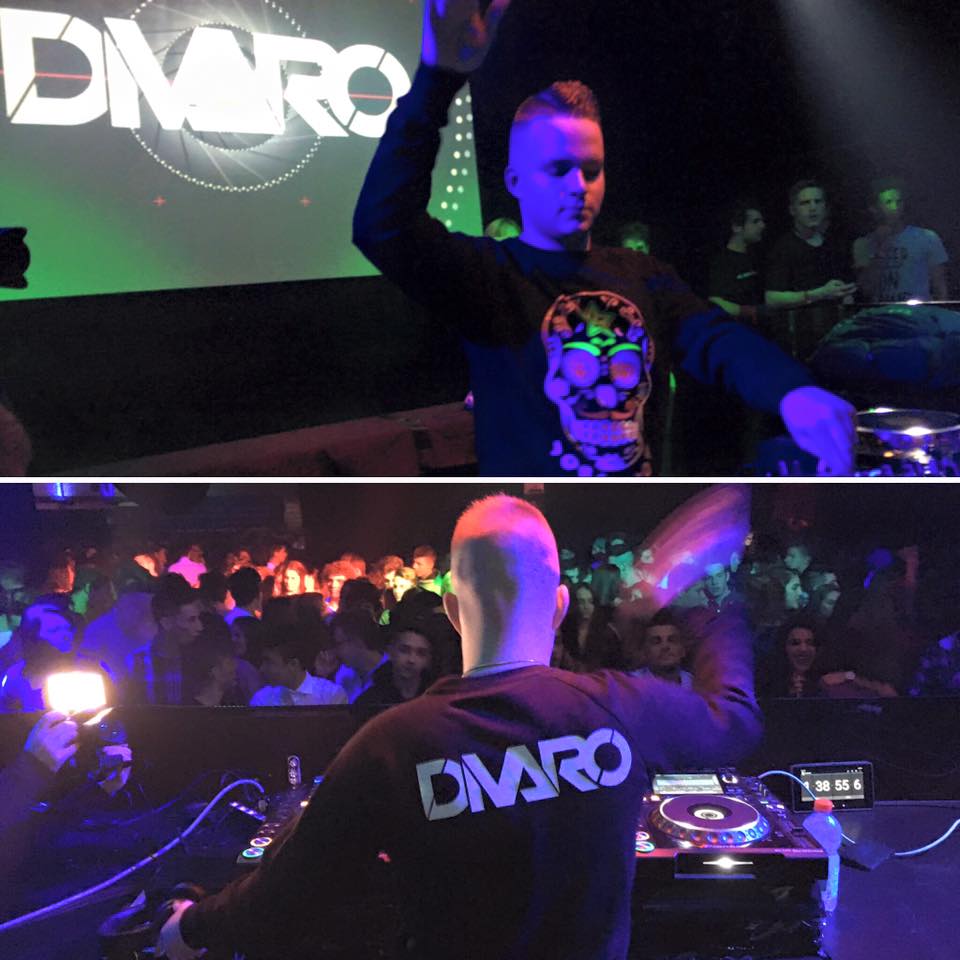 – When did you start djing and producing?
I started at 7/8 years old, driven by the already strong passion for music, with my birthday gift CDJs 200.
Over time, there was a development of the equipment from the Reloop the higher CDJs
– Who are your inspirations/Idols and why?
Tom Ferro is a big inspiration and a good friend, he is so talented and original.
My idols are Martin Garrix, Deorro, KSHMR and the genius Skrillex.
– What do you think about Italy and italian artists, from the biggest to the young rising talents?
Italy is a wonderful country, people are so friendly and openminded.
FIVE and KOM music is cool and powerful, I thank them with VISION for this amazing night.
– Congrats for your latest remix of Clean Bandit's "Real Love" with Unleaded.

New singles/remixes coming soon? Collaborations?
I'm working on a big collaboration with my friend Tom Ferro and Steve Reece but I can't say more about it.
I'm also applying for the official remix contest of "Mad World", amazing hit from Hardwell.

– Talking about musical styles, yours is very particular and various, since you started with "Latin Music".
Which could be the next mainstream genre, in your opinion?
 I think future bass would be the next dominant style, because of its incredible and powerful sounds.
The perfect mix could be a sort of mix of progressive house and future bass.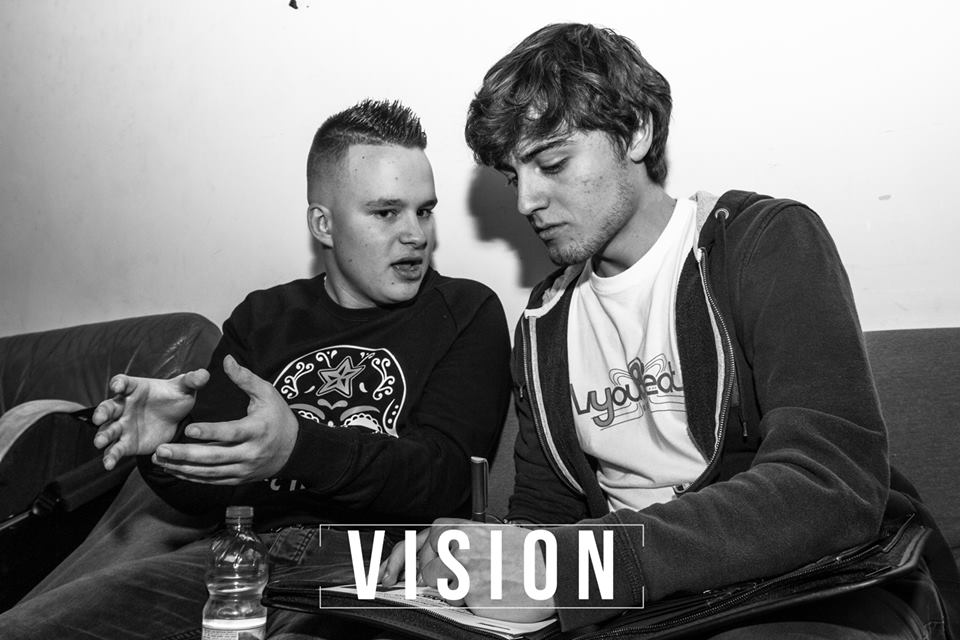 ---
Follow DIVARO:
Facebook: www.facebook.com/DivaroMusic
Twitter: www.twitter.com/DivaroMusic
Soundcloud: www.soundcloud.com/divaromusic
Instagram: @DivaroMusic
Snapchat: DIVAROfficial
Web: www.divaromusic.com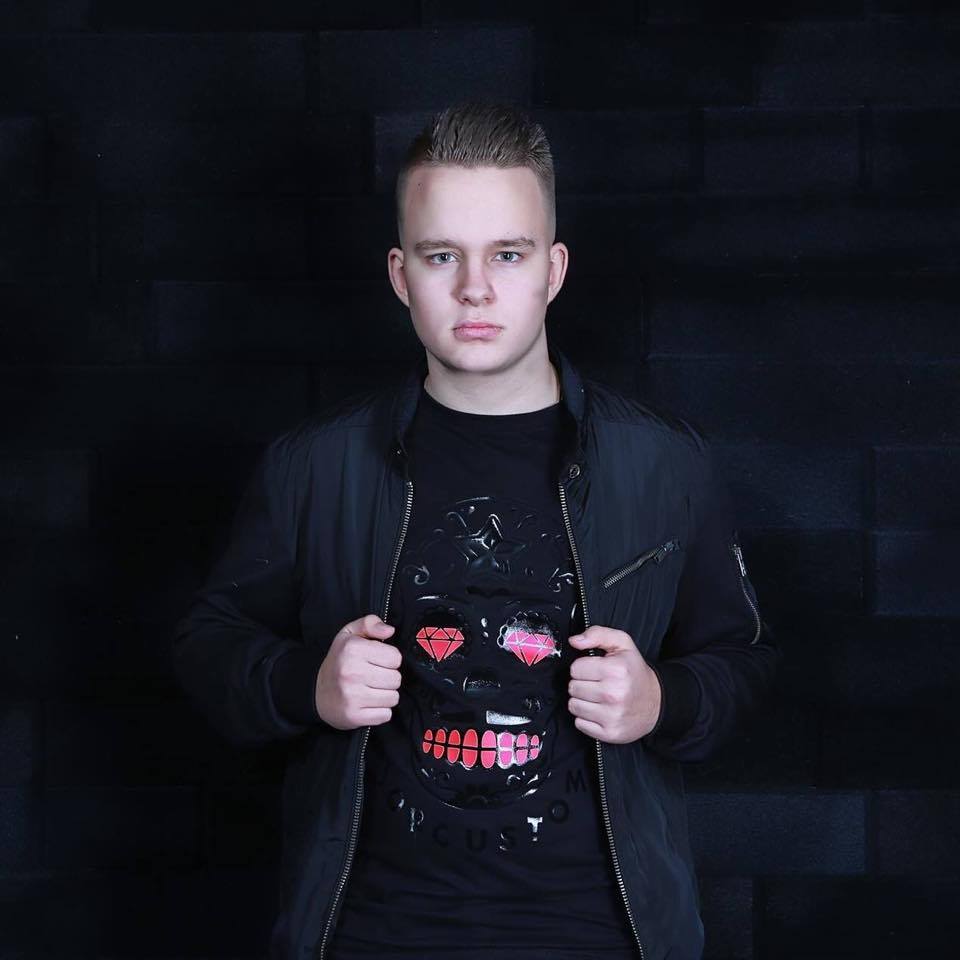 24y from Milan, Italy. I'm passionate about digital media world and I graduated in Media Languages at UCSC Milan  with a thesis about the revolution of daily life with the streaming in entertainment and information. Since 2012 I'm developing the Italian dance/electronic network youBEAT (www.youbeat.it) with a team of young editors and reporters and collaboration with international radio, events and festivals. I use to daily check music business and marketing/digital platforms in order to discover and be keen on news, stats and trends.