Nameless Music Festival annuncia in gruppo i talenti italiani che si esibiranno nel MainStage durante i 3 giorni di quest'evento sempre più imperdibile!
Simon de Jano b2b Madwill, Przi, Haxon & Rush, Becko, USAI, Fraanklyn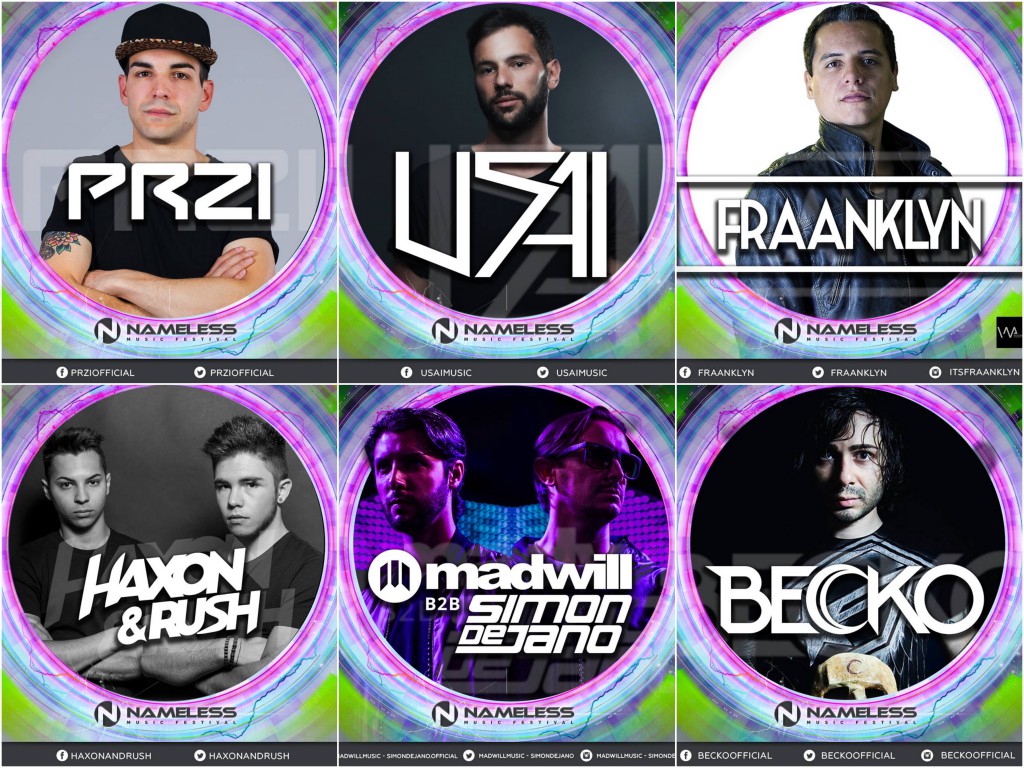 -> PARTECIPA ALL'EVENTO <-
#NMF16 #KeepOnDreaming
24y from Milan, Italy. I'm passionate about digital media world and I graduated in Media Languages at UCSC Milan  with a thesis about the revolution of daily life with the streaming in entertainment and information. Since 2012 I'm developing the Italian dance/electronic network youBEAT (www.youbeat.it) with a team of young editors and reporters and collaboration with international radio, events and festivals. I use to daily check music business and marketing/digital platforms in order to discover and be keen on news, stats and trends.