Ancora una volta la musica pop strizza l'occhio all'electronic music. Di esempi in "Viaggio al centro della musica" ne abbiamo fatti a decine: da Leona Lewis che campiona "Levels" di Avicii sfornando "Collide" a Jess Glynne che canta sopra "Finally" dei Kings of Tomorrow e la fa diventare "All I Am".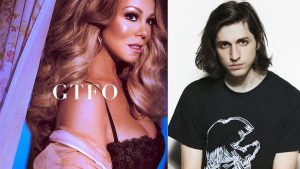 Oggi esce ufficialmente "GTFO" di Mariah Carey, e la base non è nient'altro che "Goodbye to a World" di Porter Robinson.
Ecco che quindi l'ultima traccia dell'ultimo album firmato "Porter Robinson" datato 2014 prende di nuovo vita dopo ben quattro anni, diventando a tutti gli effetti una canzone pop. Mariah Carey, un'artista da 200 milioni di album venduti ad oggi, pensa bene ti attingere alla discografia del produttore atlantino per anticipare l'album in uscita il 5 ottobre, dal titolo "With You".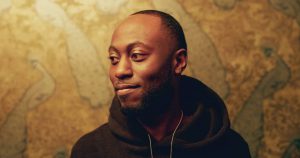 Dietro al nuovo singolo si cela anche il nome di Nineteen85, giovane produttore e songwriter di Toronto famoso nel "circuito" per aver scritto le ultime hits di Drake, due su tutte "Hotline Bling" e "One Dance" (che per la cronaca sono praticamente le "vecchie" "Why can't we live together" di Timmy Thomas e "Do You Mind" di Kyla, ndr). Prendere basi e sample dal passato e farne un prodotto nuovo insomma, un modus operandi semplice ma al tempo stesso geniale quello che utilizza l'hitmaker trentatreenne.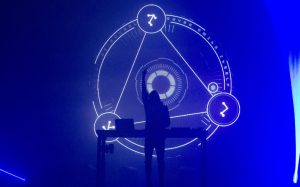 Tornando "a bomba", Porter Robinson è ormai in giro da un anno col progetto Virtual Self. "Uscito" qualche settimana fa con "ANGEL VOICES", il sound c'entra poco con le intramontabili "Sad Machine" o "Lionhearted". Chissà se Mariah Carey gli ha fatto venire voglia di tornare il Porter di un tempo. Noi ci speriamo, e nel frattempo ci godiamo "GTFO".
Buon ascolto 🙂
Stream: http://smarturl.it/GTFO/spotify