Il campione della melodic-house Cedric Steinmyller, meglio conosciuto come Klingande, presenta la sua nuova hit "Somewhere New" in collaborazione con il duo dei grandi produttori M-22 (Matt James e Frank Sanders).
Artista molto innovativo ed originale dallo stile della famiglia Kygo, Bakermat, Robin Schulz, Klangkarussel ed altri, manifesta il suo talento con le hits Jubel, Riva e Losing U, tutte rilasciate in Italia da EGO.
Originale ed unica anche l'iniziativa di creare il primo video ufficiale live in diretta su Facebook dagli AT Night Studios:
---
Download: http://bit.ly/klingandem22
Spotify: http://bit.ly/klingandem22new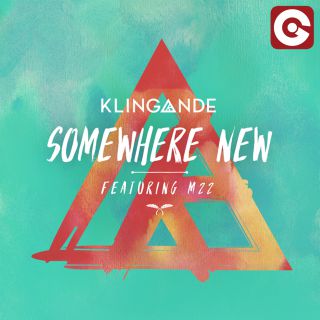 ---
Ecco i traguardi di "Somewhere New":
2,5 Milioni di Streaming su Spotify
#72 Earone Overall
#5 Shazam Future Hit Italia – da 4 settimane in Top 5 con peak #2
Highest New Entry Earone Dance 
Top 10 iTunes Dance Italia
Top 20 iTunes Dance Svezia
Top 30 iTunes Dance Germania
#7 Viral 50 – Austria
#49 Viral 50 – Canada
#13 Viral 50 – Svizzera
#46 Viral 50 – Svezia
#26 Viral 50 – Norvegia
#34 Spotify Top 50 Svezia
#54 Spotify Top 50 Norvegia
#92 Spotify Finlandia
#161 Spotify Danimarca
24y from Milan, Italy. I'm passionate about digital media world and I graduated in Media Languages at UCSC Milan  with a thesis about the revolution of daily life with the streaming in entertainment and information. Since 2012 I'm developing the Italian dance/electronic network youBEAT (www.youbeat.it) with a team of young editors and reporters and collaboration with international radio, events and festivals. I use to daily check music business and marketing/digital platforms in order to discover and be keen on news, stats and trends.