Il campione della melodic-house Cedric Steinmyller, meglio conosciuto come Klingande, presenta la sua nuova hit "Somewhere New" in collaborazione con il duo dei grandi produttori M-22 (Matt James e Frank Sanders).
Artista molto innovativo ed originale dallo stile della famiglia Kygo, Bakermat, Robin Schulz, Klangkarussel ed altri, manifesta il suo talento con le hits Jubel, Riva e Losing U, tutte rilasciate in Italia da EGO.
Originale ed unica anche l'iniziativa di creare il primo video ufficiale live in diretta su Facebook dagli AT Night Studios:
---
Download: http://bit.ly/klingandem22
Spotify: http://bit.ly/klingandem22new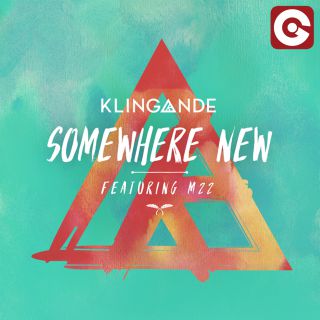 ---
Ecco i traguardi di "Somewhere New":
2,5 Milioni di Streaming su Spotify
#72 Earone Overall
#5 Shazam Future Hit Italia – da 4 settimane in Top 5 con peak #2
Highest New Entry Earone Dance 
Top 10 iTunes Dance Italia
Top 20 iTunes Dance Svezia
Top 30 iTunes Dance Germania
#7 Viral 50 – Austria
#49 Viral 50 – Canada
#13 Viral 50 – Svizzera
#46 Viral 50 – Svezia
#26 Viral 50 – Norvegia
#34 Spotify Top 50 Svezia
#54 Spotify Top 50 Norvegia
#92 Spotify Finlandia
#161 Spotify Danimarca
25y passionate about music, social media, digital marketing and business insights. Currently working at EGO Music (www.egomusic.net), independent dance/electronic music company, while developing italian EDM blog youBEAT (www.youbeat.it) founded in 2012.
Graduated in Media Languages at UCSC in Milan (Università Cattolica del Sacro Cuore) with a thesis on the revolution of daily life with the streaming in entertainment and information.
Everyday more passionate and keen about digital, marketing and social media worlds and how they fit and integrate each other in this everyday faster social connected world based on interactions and sharing of contents and data.