Costante ricerca di perfezione, qualità e originalità. In poche parole: Enrico Sangiuliano.
Originario di Reggio Emilia, Enrico si è avvicinato alla produzione musicale negli anni 90, spinto da una forte passione per la tecnologia. Da raver a DJ. Dieci anni di live in tutta la penisola, poi nel 2009 il primo EP "By Train" pubblicato sulla svedese Abyss Records. Nel 2015 il suo remix di "Can You Hear Me" traccia di DJ Boris, viene incluso nelle nominatons come "Best Techno / Best Tech House" agli IDMA Awards.
Lo stesso remix sarà poi la traccia più venduta su Beatport in tutto il 2015. Remix per Moby, collaborazioni con Adam Beyer e Secret Cinema, EP rilasciati su Driving Forces e Truesoul.
Ecco la Top 10 su Enrico Sangiuliano.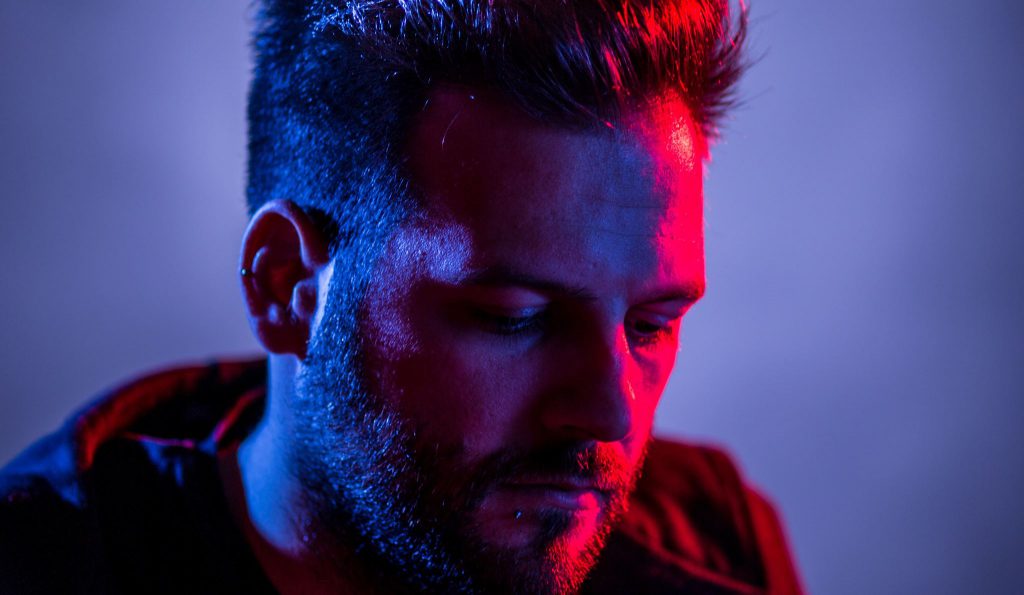 10.  Capernoited [Alleanza]
Rilasciata nel Dicembre del 2013, Capernoited fa parte dell'EP "Capernoited / Old Spirals" che include anche un rework di Jewel Kid.
9. Alone with the bitch w/ Secret Cinema [Gem Records]
Traccia in collaborazione col produttore olandese Secret Cinema.
8. Savage Spirit [Rhythm Convert(ed)]
Particolarità della traccia: è l'unione delle due tracce presenti nello stesso EP, rispettivamente "Savage Machine" e "Tamed Spirit". Un bel trip.
7. Hidden Buddy's Sheet [Driving Forces]
Prima traccia dell'EP "Eating Bloody Shit".
6. Trrbulence w/ Secret Cinema [Drumcode]
Massiccia uscita Drumcode, sempre in collaborazione con l'olandese Secret Cinema, questa volta parte della Drumcode A-Side, una delle compilation più hot del panorama techno.
5. Son Of A Gun (Remix) [Suara]
Remix della traccia di Vangelis Kostoxenakis. Tanto reverb, cassa presente, synth impazziti.
4. Can You Hear Me (Remix) [Alleanza]
Remix per DJ Boris, valso ad Enrico la permanenza per 14 settimane alla prima posizione della Beatport Top 100 Techno.
3. Moon Rocks [Drumcode]
Terzo gradino del podio occupato da Moon Rocks, traccia caratterizzata da percussioni risonanti e un vocal particolare.
2. Astral Projection [Drumcode]
Al secondo posto una delle tracce più ricercate della scorsa edizione dell'Awakenings. Suonata in primis da Adam Beyer. Chi di voi non ha mai vissuto una proiezione astrale può sempre rifarsi ascoltando questa traccia.
1. Preset Heaven w/ Adam Beyer [Drumcode]
Primo posto per la collaborazione col Boss di Drumcode, Adam Beyer, in uscita sulla compilation Drumcode A-Side vol 6.
Abbiamo raccontato la storia di Enrico Sangiuliano, abbiamo parlato dei suoi 10 anni di djing in tutta Italia, vi lasciamo quindi col suo set per DJ MAG:
Music freak, Techno head. Graduated at UNICAL in Communication Sciences. PointBlank Music Industry Diploma Student.