Quali sono i dj e produttori italiani più "streammati" su Spotify nel mondo EDM, House, Trance, Techno e Drum & Bass?
La piattaforma Climax Play ha stilato una classifica (aggiornata ogni Venerdì) che si basa sugli ascoltatori mensili.
Di seguito la Top 10 aggiornata a Venerdì 28 Agosto, che vede il collettivo Meduza al primo posto grazie alle hit internazionali con i Goodboys "Piece Of Your Heart" (che li ha portati alla nomination ai 62° Grammy Awards come "Best Dance Recording"), e "Lose Control" con Becky Hill che insieme contano oltre 1 miliardo di streaming su Spotify.
Seguono sul podio due colossi della musica dance italiana, sempreverdi dopo oltre 25 anni di attività e attivi ora con nuovi progetti e rivisitazioni in chiave moderna: Gigi D'Agostino e Gabry Ponte
Quarta e quinta posizione per Eiffel 65 e Benny Benassi, anch'essi della "vecchia guardia" con successi eterni come "Blue" e nuovi progetti che incontrano il mondo rap ("Auto Blu" per i primi con Shiva) e remix magici per il cinema e artisti latin e pop ("Agnus Dei", "Baila Conmigo" e "The One That You Love")
#1 – MEDUZA | 17.046.432 ascoltatori (#182 nel mondo)
#2 – GIGI D'AGOSTINO | 11.985.890 ascoltatori (#334 nel mondo)
#3 – GABRY PONTE | 9.656.941 ascoltatori (#431 nel mondo)
#4 – EIFFEL 65 | 5.690.901 ascoltatori
#5 – BENNY BENASSI | 4.845.884 ascoltatori
#6 – LA VISION | 3.078.825 ascoltatori
#7 – MARNIK | 2.798.085 ascoltatori
#8 – VINAI | 2.292.602 ascoltatori
#9 – STEFY DE CICCO | 2.288.151 ascoltatori
#10 – ALEX GAUDINO | 2.113.988 ascoltatori
La seconda parte della Top 10 vede classificarsi progetti più "freschi" come LA Vision (nuovo alias del pluripremiato produttore Marco Sissa) e i duo Marnik e Vinai, con le loro sonorità incisive che piacciono tanto all'esterno e soprattutto in Medio Oriente / Asia.
Chiudono la classifica il dj  Stefy De Cicco con i suoi ultimi lavori "Te Boté", "Kids" e il successo "La Passion" e il salernitano Alex Gaudino.
DMNDS (con le loro uscite su Strange Fruits) e Mark Mendy sono due "novità" nella Top 15, circondati da nomi di rilievo come Crookers, Dj Matrix, Giorgio Moroder per poi arrivare a Gianluca Vacchi e Glaceo che chiudono la lista dei "milionari" in termini di ascoltatori mensili.
Merk & Kremont si posizionano 18esimi, seguiti da Deep Chills e Tale Of Us (primi del mondo underground) e dal collettivo Shanguy con il loro nuovo singolo "Back To Life".
Scopri tutta la classifica qui!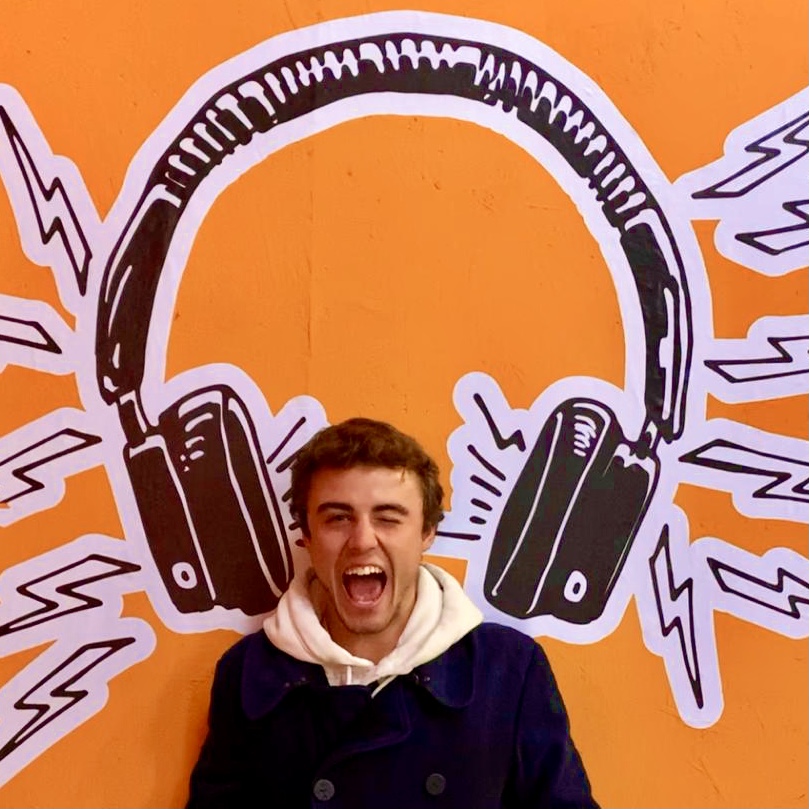 27y passionate guy about music, social media, digital marketing and infographics!
I founded youBEAT in 2012 as manifesto of my passion for electronic music, with the aim of promoting artists and events.
Graduated in Media Languages at UCSC in Milan (Università Cattolica del Sacro Cuore) with a thesis on the revolution of daily life with the streaming in entertainment and information. 
Everyday more passionate and keen about data, tools and music insights and their connection in this everyday faster social connected world.
Currently working at EGO Music (www.egomusic.net) as A&R and Marketing Manager.