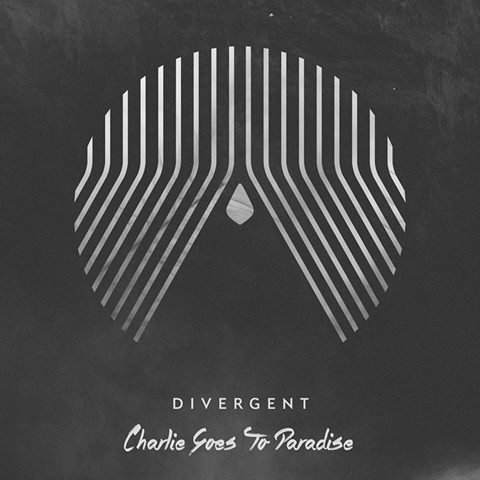 "DIVERGENT" è il nuovo singolo del duo Pop/Elettronico italiano "Charlie Goes To Paradise", rilasciato Domenica 20 Marzo 2016 su OGOPOGO.
Il singolo ed il futuro album che uscirà intorno a Settembre 2016 sono registrati negli studi di Brescia/Milano, ora stanno collaborando anche con gli altri studi CLOCKBEATS per concludere l'album che prenderà una linea simile a DIVERGENT, un avant pop / electro pop.
La band nasce da una collaborazione tra due musicisti professionisti, entrambi laureati presso il "Conservatorio Luca Marenzio" di Brescia, rispettivamente pianoforte e contrabbasso.
Poco più bambini, all'età di tre anni, si incontrano nella scuola materna senza sapere che la forte amicizia, li porterà a condividere ciò che amano di più: la musica. Per molti anni hanno suonato insieme nel contesto del conservatorio e della musica classica. Nel frattempo, al di fuori di tutto questo, hanno scaricato la loro creatività insieme. Solo nel novembre 2014 decidono di iniziare a prendere i primi passi per un progetto più grande.
"Charlie va in Paradiso" prende forma.
---
ELOQUENCE AGENCY:
25y passionate about music, social media, digital marketing and business insights. Currently working at EGO Music (www.egomusic.net), independent dance/electronic music company, while developing italian EDM blog youBEAT (www.youbeat.it) founded in 2012.
Graduated in Media Languages at UCSC in Milan (Università Cattolica del Sacro Cuore) with a thesis on the revolution of daily life with the streaming in entertainment and information.
Everyday more passionate and keen about digital, marketing and social media worlds and how they fit and integrate each other in this everyday faster social connected world based on interactions and sharing of contents and data.