Come tutte le classifiche che si rispettino, anche la Top101 Producers del 2017 stilata dal sito 1001tracklists pubblica la lista degli artisti che per poco non sono entrati nella prima parte del ranking, che ha incoronato Skrillex #1 seguito da Don Diablo ed Axwell.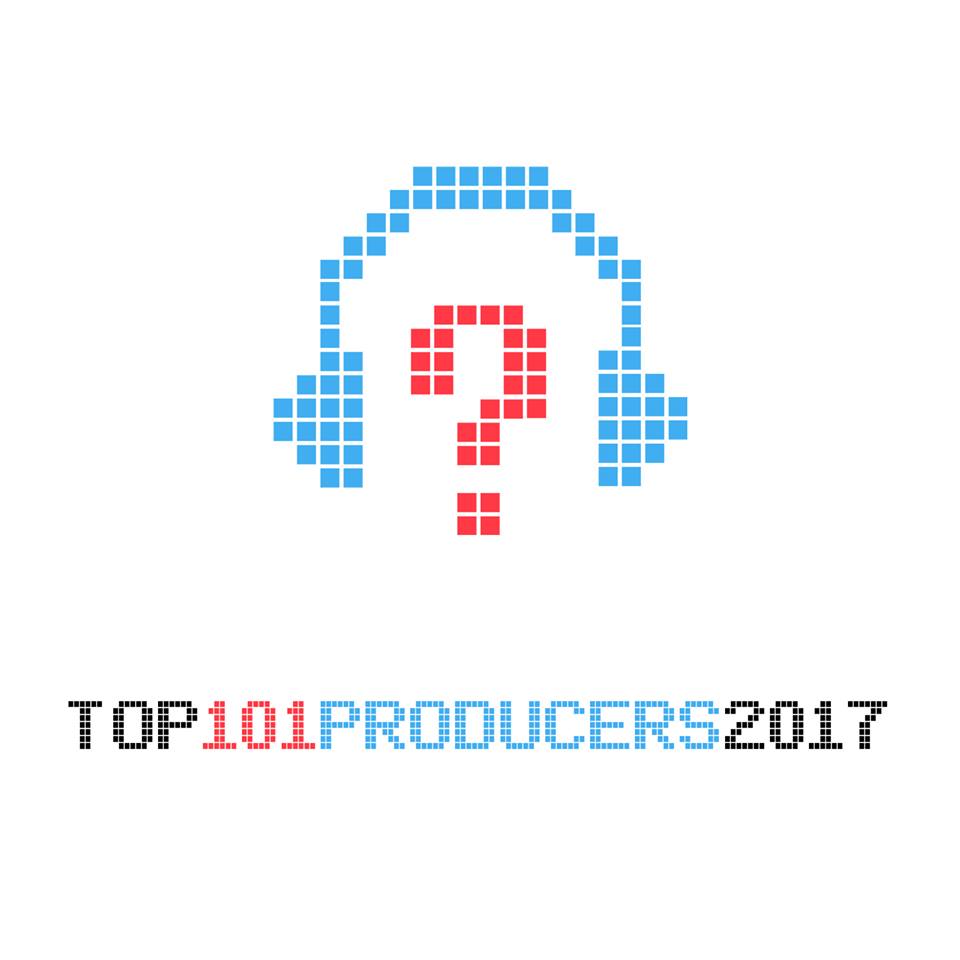 Ovviamente fa sempre bene ricordare che le classifiche non dovrebbero essere considerate come una "verità assoluta", tuttavia possono comunque offrire uno sguardo unico e particolare verso gli artisti che hanno prodotto molti brani di successo nel 2017 e che hanno riscontrato maggiore interesse da parte degli altri DJ. Il supporto di altri artisti verso determinate produzioni è probabilmente un indicatore importante per quanto il successo presente e futuro di alcuni talenti, per questo motivo è comunque importante tenere conto di queste statistiche per provare a prevedere quali saranno i prossimi trend.
Top 102-150:
102. Virtual Riot 
103. DubVision
104. Antoine Clamaran
105. Redondo
106. Robert Nickson
107. Robbie Rivera
108. Vini Vici
109. Marco V
110. Barely Alive
111. Malaa
112. Alesso
113. LTN
114. Jack Wins
115. QUIX
116. Gorgon City
117. RL Grime
118. Styline
119. Green Velvet
120. TJR
121. Havoc & Lawn
122. RAM
123. James Dymond 
124. The Chainsmokers
125. Heatbeat
126. Purple Disco Machine
127. David Tort
128. Mark Knight
129. Chris Schweizer
130. RetroVision
131. Cesqeaux
132. Olly James
133. Sean Tyas
134. David Guetta
135. Alex Di Stefano
136. Mesto
137. Datsik
138. Regilio
139. Crankdat
140. Calvin Harris
141. Sunnery James & Ryan Marciano
142. Sunstars
143. Sebjak
144. Paul van Dyk
145. Sub Zero Project
146. Cold Blue
147. Radical Redemption
148. StadiumX
149. Vigel
150. Gregor Salto
Sono tanti i nomi altisonanti anche in questa parte di classifica partendo da Virtual Riot, punto di riferimento di molti produttori nella scena dubstep, i Vini Vici pionieri della psytrance, Malaa che è stato sicuramente uno degli artisti che più hanno influenzato la scena nel 2017, Alesso che da anni ci ha abituato a hit mondiali, i Chainsmokers, David Guetta e Calvin Harris che sono ormai delle vere e proprie Pop Star e nota positiva anche giovani talenti italiani come i Sunstars.
Fonte: 1001.tl/ptvs82
Laureato in Informatica presso l'Università Statale di Milano, appassionato di musica elettronica e sound design.
Autore delle rubriche "Serum Tutorial" e "The Dark Side of EDM".