È bello promuovere nuovi progetti artistici, specialmente quelli che nascono nel nostro paese da parte di giovani talenti e giovani realtà.
AXIOMAZE è una nuova video-rubrica settimanale creata dalla sinergia e collaborazione tra il duo AXIOM, lo studio di produzione Arpalice Studio e la WEB RADIO 5.9, tutte realtà di Carpi, in provincia di Modena.
Tutti i venerdì, dalle 18:00 alle 19:00, Axiomaze si propone di ospitare dj di fama nazionale (ed emergenti) che esprimeranno il proprio talento e stile in diretta Facebook live sulla pagina Arpalice Studio ed in diretta web sulla WEB RADIO 5.9.
I primi 3 ospiti sono stati, in ordine: HIISAK, DELAYERS, MAXIMALS.

In occasione dell'inaugurazione di questo progetto, iniziato lo scorso 4 Novembre 2016, ad aprire le danze è il produttore e dj HIISAK, con una carriera iniziata diversi anni fa con diversi progetti ed un 2016 molto intenso ed importante che lo porta in breve tempo ad alti livelli nella scena internazionale grazie alla sue collaborazioni con Nari & Milani e Tom Swoon su
Il suo è un set molto cool, con sonorità house ed underground molto ricercate ed eleganti.
Successivamente arriva il trio DELAYERS di San Marino che vanta diverse releases nonostante l'assenza di uno dei tre membri, propone con efficacia un live set molto energico, proprio del loro stile musicale.
In terza posizione nel calendario vi sono i MAXIMALS, il progetto artistico più recente dei 3 ospitati fin ora creato da Davide Alpino e Riccardo Patruno.
Il loro set è molto groovy e funky, come manifestato dalle loro produzioni tra cui "Dancin'", collaborazione con l'italiano Dumbers su Protocol Recordings.
Credo che questo progetto sia molto positivo e funzionale per promuovere, utilizzando correttamente e trasversalmente i diversi canali di comunicazione, il talento dei nostri artisti italiani.
I partners di AXIOMAZE: Kyo Beauty Farm, Bellwood, Renegade, Wise Guy, Groove Dj Point, Caffè Alessi, YouBeat

Riprese e montaggio: Artics Production
https://soundcloud.com/axiomdjsofficial/sets/axiomaze
---
Guarda i live set su Facebook cliccando le grafiche ufficiali!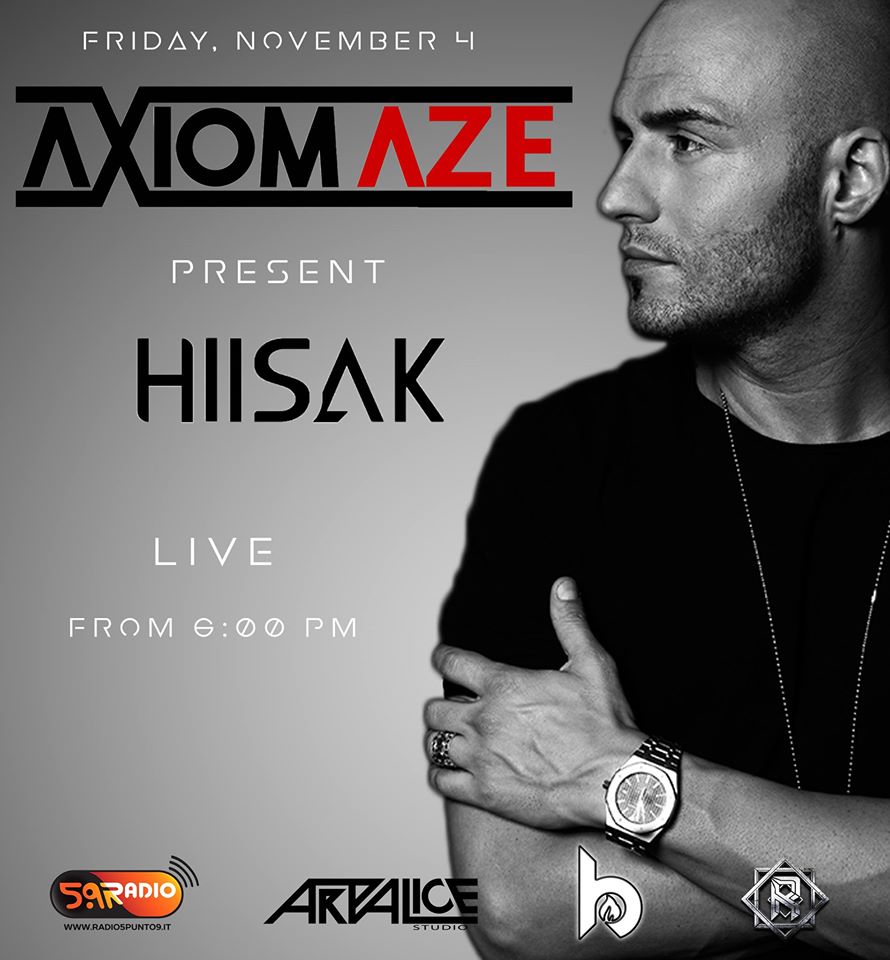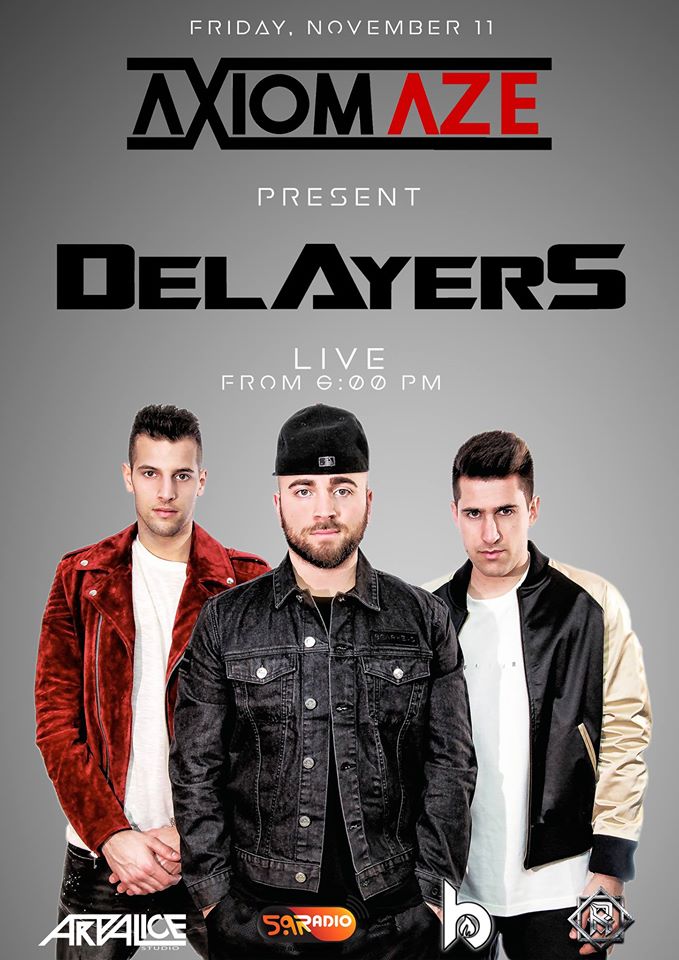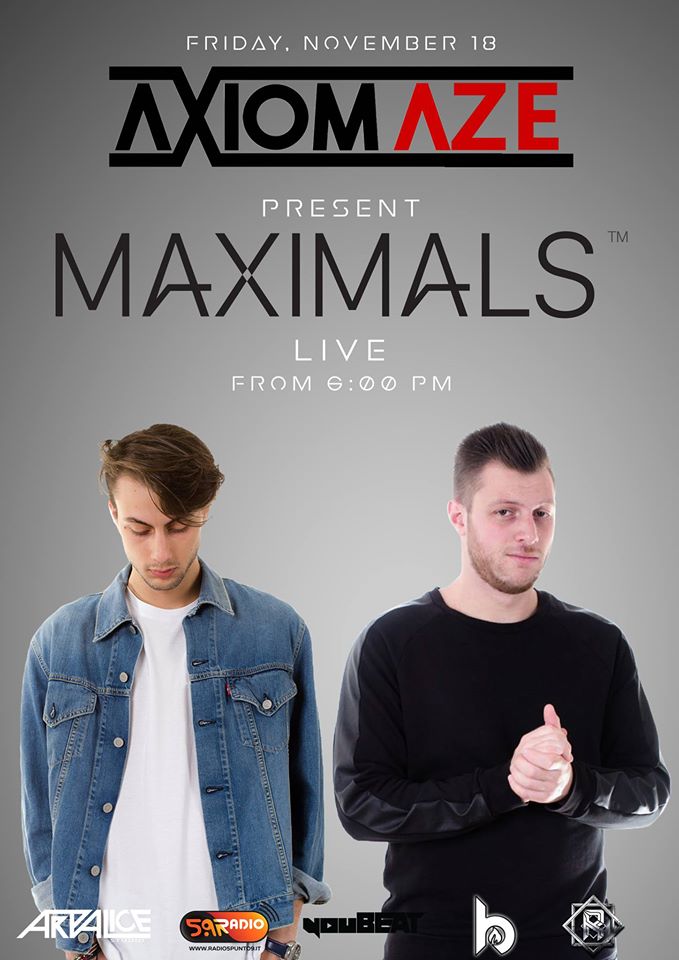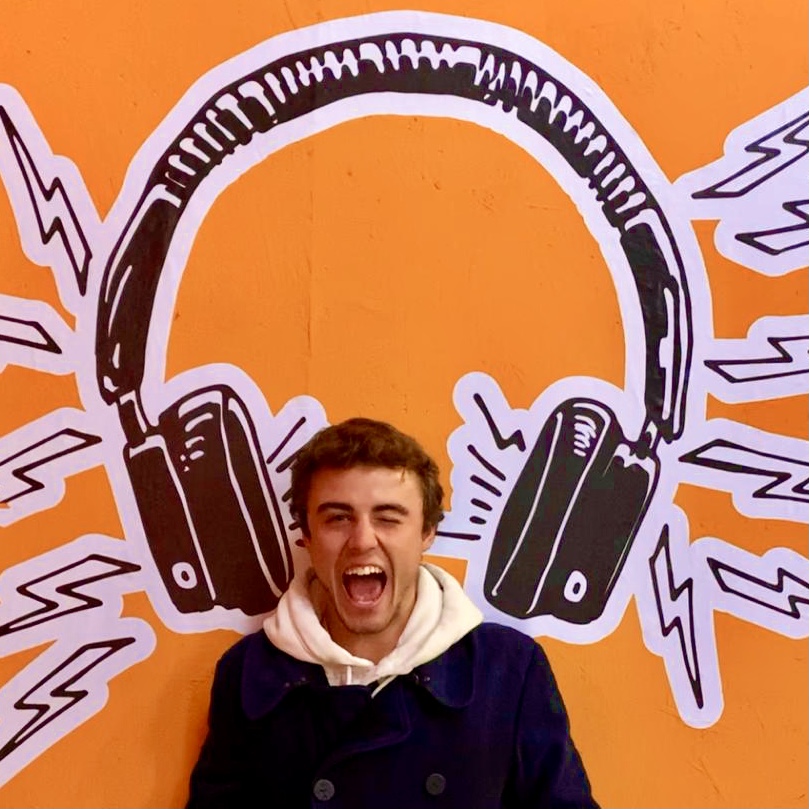 27y passionate guy about music, social media, digital marketing and infographics!
I founded youBEAT in 2012 as manifesto of my passion for electronic music, with the aim of promoting artists and events.
Graduated in Media Languages at UCSC in Milan (Università Cattolica del Sacro Cuore) with a thesis on the revolution of daily life with the streaming in entertainment and information. 
Everyday more passionate and keen about data, tools and music insights and their connection in this everyday faster social connected world.
Currently working at EGO Music (www.egomusic.net) as A&R and Marketing Manager.