Any Given Mondial, la maratona dei 100 djs che accende la Capitale [Powered by CERES]
Torna Any Given Mondial, la kermesse annuale di Any Given Monday, dove tutti i migliori dj della Capitale si danno appuntamento al Qube di via Portonaccio per un meeting musicale tra luci, consolle, musica e tutta la carica della movida capitolina.
Anche quest'anno la crew di AGM ha voluto fare le cose in grande e per questa 8° edizione prevista per Lunedì 11 aprile sta coinvolgendo decine di dj provenienti dai più frequentati locali e dalle più apprezzate serate di Roma.
Tra 100mila watt di potenza, 3 piani, 6 sale, 5 consolle e più di 200 fari, tra laser e strobo, la maratona coinvolge i protagonisti della nightlife che animano i centinaia di club da San Lorenzo a Testaccio, dall'Eur a Ostiense. Un appuntamento immancabile per il popolo della notte, un party enorme dove la musica sarà accompagnata da laboratori di moda, installazioni, balletti, circus performance, mercatini, body painting, photoshooting show, coreografi, costumisti, scenografi e stravaganti personaggi di ogni tipo.
Dalle 22.30 fino alle prime luci del mattino musica indie electro rock, hip hop e tropical bass per tutti i gusti. Solo per citarne alcuni, in console saliranno: la crew Borghetta Stile che dal 2006 propone i grandi successi eurodance degli Anni '90; Fabio Luzietti resident di Screamadelica e speaker di Radio Città Futura; Georgia Lee musicista e produttrice romana, tra le protagoniste di Top Dj su Sky Uno abitualmente resident di Amigdala; Lorenzo Palma, una delle voci più amate di Dimensione Suono Roma; Luca Cucchetti, storico dj romano, in console dal 1982 in molti locali romani quali Much More, Piper e Veleno; Baro, dj della storica formazione rap Colle der Fomento; Dj Stile, componente di Rome Zoo; Marco G. & Mr Kite, RomeUnderground Movement,Freak & C, i resident di AGM Discount, Mokai, Ma Li Bù e molti altri.
Video AGM 2014 @Qube
LISTA COMPLETA DEI DJ IN ORDINE ALFABETICO
1up Sound (3 componenti)
Adriano Bono
Ale Nodisco
Alex D
Alice & The Monster
Barbetz
Baro
Billy
Borghetta Stile (2 componenti)
Bro-Gioli
Caimano
Chris Camel
Dandywolly
Daniel Becknackt
Dario Vrv
Dessla
Diego De Gregorio
Diggiù
Discount
Dj 51
Dj Stile
Dorian
Duoled
Eizer G
Elio Cecconello
Enrico Palazzo
Esox
Fabio Luzietti
Fabrizietto Pil-1
Fabrizio Ulivieri
Fleo
Freak & C Djs (5 componenti)
Fred
Georgia Lee
Gianka
Gianmarco Silvestri
Gianni Skin
Gianpaolo Capobianco
Giovannino
Giulio Dominici
Hoot
James Brivido
Joe Dominguez
Jolly Axe
Kikko Messina
Kin8
Klaus Kephri
La Floppy
Lecaner
Lorenzo Palma
Luca Cucchetti
Ma Li Bu
Maisie Dw
Maldonado Bt
Marco G. & Mr Kite (2 componenti)
Marco Mann
Mike Fosters (2 componenti)
Mokai
Montone
Msystem
Nael
No Icon
Oldboy
P.Y.A.
Paro
Raxotin
Redom
Refrain
Renè V
Rico
Riesen  (2 componenti)
Rome Underground Movement (3 componenti)
Skalibur
Stefano Gamma
Stex
Sun Gee
The Unexpressive Faces (2 componenti)
Tino Venditti
Tongue Twisted  (3 componenti)
Twins Jewels (2 componenti)
Valerio Casini
Whtrsh
Yakuza
Yav Soundsystem
---
Qube
Via di Portonaccio, 212 – Roma
Ingresso euro 8 (compresa consumazione fino alle 00.30)
Infoline 3288640362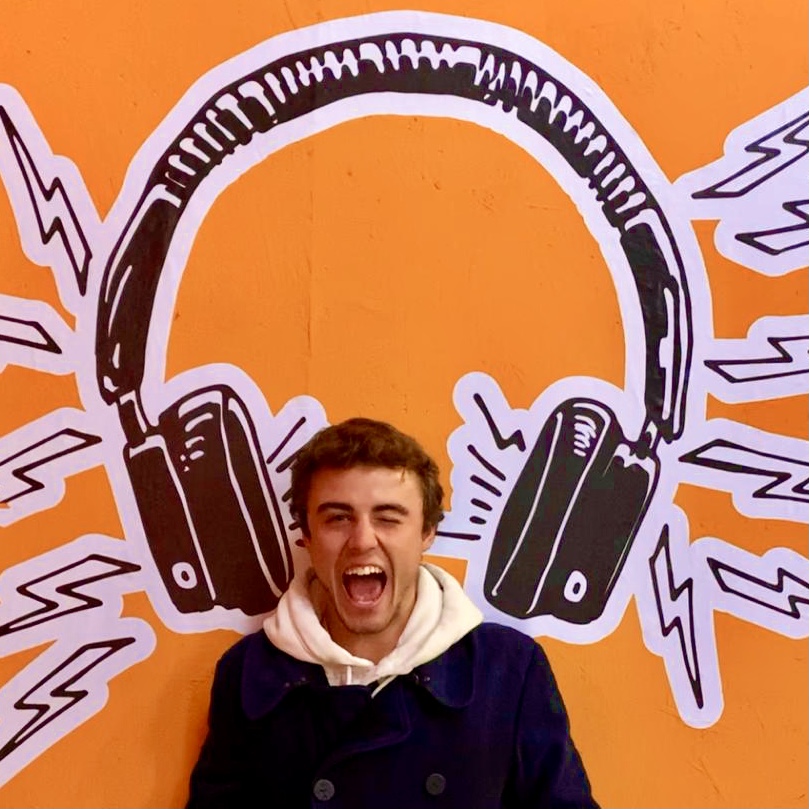 25y passionate guy about music, social media, digital marketing and infographics!
Currently working at EGO Music (www.egomusic.net) as Head of International and Social Media, while developing youBEAT, my manifesto of passion for music founded in 2012.
Graduated in Media Languages at UCSC in Milan (Università Cattolica del Sacro Cuore) with a thesis on the revolution of daily life with the streaming in entertainment and information. 
Everyday more passionate and keen about data, tools and music insights and their connection in this everyday faster social connected world.