C'è chi dice che i social network non servano a niente e quando non c'erano si viveva meglio. Ci sta.
Ma il brano che vi presentiamo oggi è nato proprio grazie al social network blu, Facebook.

Ebbene si, "Till the sun" nasce da un'idea di base del dj produttore napoletano Vincent Martini (riconoscibilissimo ormai perchè da qualche tempo è solito disegnarsi un triangolo nero sull'occhio, ndr) che, estimatore dell'icona dance italiana Raf Marchesini, decide di contattarlo proprio su Facebook.
Ed ecco che il produttore veronese accoglie con piacere il demo di Martini, e di li a poco tempo nasce il pezzo, pubblicato su Keep!, label di Tobia Borrata e del noto speaker di m2o non che docente di conduzione radiofonica Dino Brown.
Un mix perfetto tra chitarrina, tamburi e vocal, la produzione viene supportata dalle più importanti radio italiane ed accompagnata dal bellissimo video.
Per i fan di Vincent e delle sue produzioni, il dj è già pronto per il 2017, dove tornerà con le sue sonorità bounce, ma allo stesso tempo trash, come piace a lui.
Ma c'è ancora tempo, e per il momento ci godiamo "Till the sun".
---
Stream / Download : http://goo.gl/2fGofc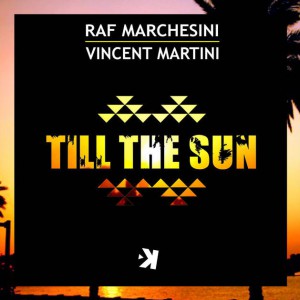 ---
Follow Vincent Martini:
https://www.facebook.com/vincentmartiniDJ
https://www.instagram.com/vincentmartinidj/
https://soundcloud.com/vincentmartini
https://twitter.com/VMartiniDj
Follow Raf Marchesini:
https://www.facebook.com/rafmarchesiniofficial
https://www.instagram.com/rafmarchesini/
https://soundcloud.com/rafmarchesini
https://twitter.com/rafmarchesini
Follow Keep!:
https://www.facebook.com/keeprec
https://www.youtube.com/keeprecords
https://soundcloud.com/keeprec
https://twitter.com/KeepRecords