Prima data in Svizzera del 2016 (e unica sino al prossimo agosto) per lo svedese Steve Angello, che ha salutato il 2015 con il raggiungimento della 31° posizione nella Dj Mag TOP 100 DJs e con l'uscita del suo album "Wild Youth" (Size Records), il primo dopo aver lasciato gli Swedish House Mafia.
Un album anticipato dal singolo "Children Of The Wild", i cui proventi d'ascolto sulla piattaforma Spotify sono stati destinati a favore delle iniziative di Save The Children per le popolazioni colpite dal terremoto in Nepal.
Tra le sue gemme di una carriera inarrestabile, spiccano la nomination ai Grammy Awards, gli Oscar della Musica, i remix per Jean Michel Jarre, Depeche Mode e Pendulum, le esibizioni nei festival più importanti al mondo, Ultra e Tomorrowland su tutti.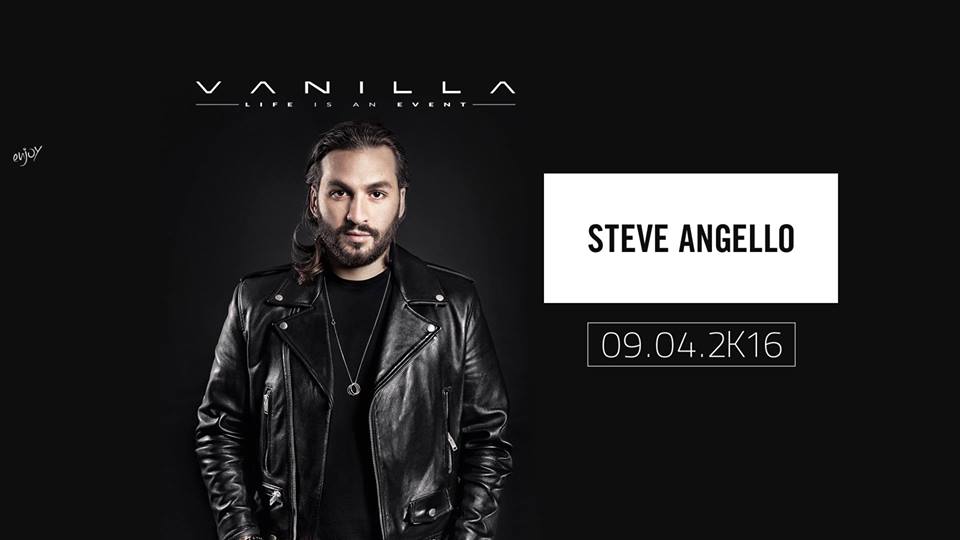 Main Floor – EDM:
23.00 – 00.30 Daniro & Nick Berola
00.30 – 02.00 Darsen
02.00 – 04.00 STEVE ANGELLO
04.00 – 05.00 Dave202
The Hall Floor – House & Future House
23.00 – 00.00 Romix
00.00 – 01.00 Pascal Tokar
01.00 – 02.00 Nick Berola & Daniro
02.00 – 03.00 Dilly Noises
03.00 – 04.00 Robert Tune
04.00 – 05.00 Mr. Lu-Wi
Red Sky Floor – Mash Up & House
Info coming soon
————————–—
⫴⫴⫴ Prevendite: 35 CHF / 35 EU
☎ Info Table: +41 (0)76 321 69 69
⫴⫴⫴ Prevendite Online e Tavoli presso: www.vanillaclub.com
————————–—
Come arrivare al Vanilla:
► Da Milano/Como:
Uscita autostrada a2 Bellinzona Sud
Direzione Locarno, Riazzino
► Da Zurigo:
Uscita autostrada a2 Bellinzona Sud
Direzione Locarno, Riazzino
►Da Verbania:
Statale 33 del Lago Maggiore, direzione Bellinzona, Riazzino
► Da Domodossola:
Strada Centovalli – Riazzino