Il giovane produttore inglese Sigala (all'anagrafe Bruce Fielder, ndr) è inarrestabile: dopo il successo pazzesco di "Easy Love", sfornata direttamente dalla sua cameretta, tutti vogliono lavorare con lui.
Saranno i suoni molto innovativi e freschi, sarà la sua umiltà da numero uno, in meno di un anno ha collaborato con DJ Fresh, John Newman, Nile Rodgers, Craig David. Mostri sacri nel panorama musicale mondiale che si concedono giustamente solo a pochi producer.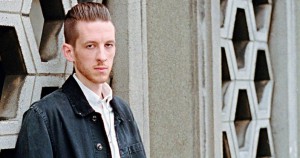 Ed ecco che oggi il 26 enne (da pochi giorni, ndr) è entusiasta di annunciare l'uscita del suo nuovo singolo "Only One", brano scritto assieme all'amico Digital Farm Animals (Nicholas Gale, ndr)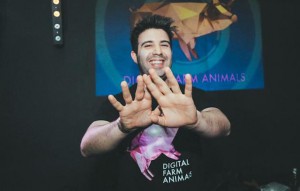 Il nome forse non vi dirà niente, ma le produzioni all'attivo sono state quasi tutte al numero uno, a partire da "Be the One" dell'emergente Dualipa, a "No Money" dei Galantis. E non dite che non le conoscete queste!
Distribuito in Italia da Sony, Do It Yourself e Mind The Floor per la promozione, i ragazzi sono pronti a mettersi in prima linea e a sfidare, musicalmente parlando, questo freddo inverno.
Vi lasciamo al sound di "Only One".
---
Stream / Download : http://spoti.fi/2gM4Q4e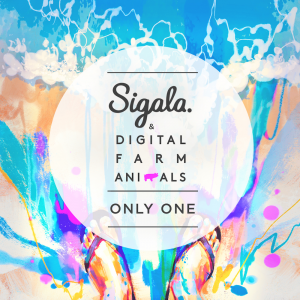 Follow Sigala:
http://www.facebook.com/sigalamusic
http://www.twitter.com/sigalamusic
http://www.soundcloud.com/sigalamusic
http://www.instagram.com/sigalamusic
Follow Digital Farm Animals:
https://www.facebook.com/DigitalFarmAnimals/
https://www.instagram.com/digitalfarmanimals/
https://twitter.com/digifarmanimals?lang=it
https://soundcloud.com/digitalfarmanimals
Follow Sony:
https://www.facebook.com/sonymusicitaly
https://twitter.com/sonymusicitaly
https://twitter.com/digifarmanimals?lang=it
Follow Do It Yourself:
https://www.facebook.com/diymg/?fref=ts
https://www.instagram.com/diymg
http://www.youtube.com/doityourself
Follow Mind The Floor:
https://www.facebook.com/MindTheFloor/
https://twitter.com/MindTheFloor